Disclosure: Hosting Canada is community-supported. We may earn a commission when you make a purchase through one of our links.
Learn more.
Best Free Logo Maker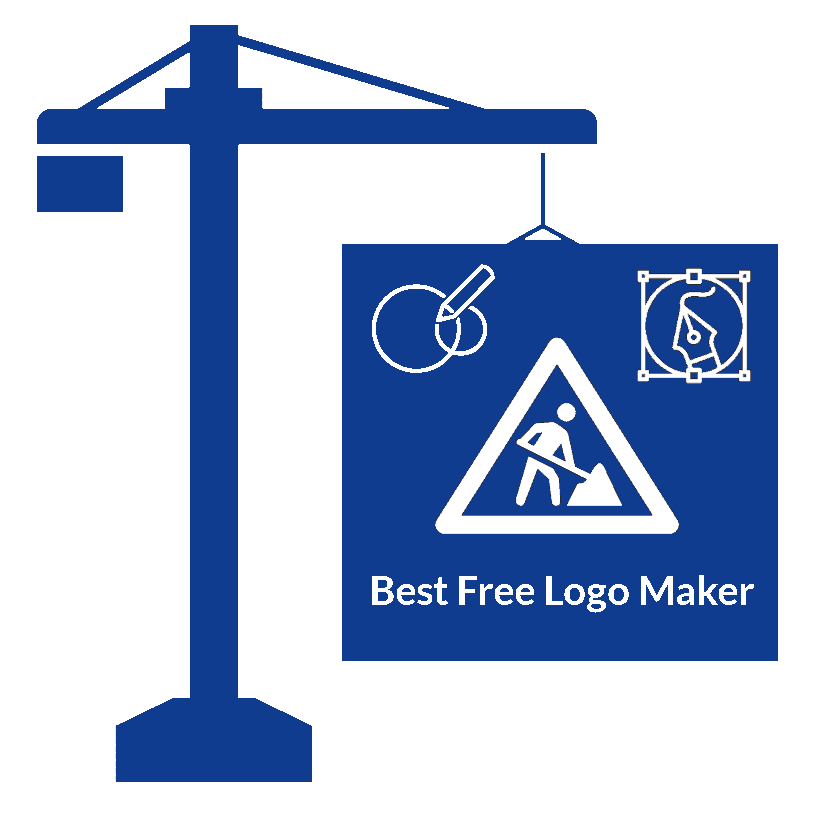 Branding is one of the most important parts of any business. It's one of the pillars that grounds your customers to your company, as well as helps give you respect and authority in the field you chose to do business in. 
Probably the most central part of your branding then is the logo of your business. Your logo focuses your business value around an easy-to-identify image.
It's simple and can be placed pretty much anywhere on a product or service without causing the same issues a large piece of text or image would. 
Best Free Logo Maker in 2022 🇨🇦
---
One of the issues a lot of people may face though is that design work can be pretty difficult if they do it on their own, or really expensive if they hire somebody else. This is where free logo makers come in.
They provide you an easy way to get started on your logo without the hassle of having to hire somebody or spending time learning design programs. In fact, some logo makers even do most of the work for you through the use of an AI.
If that feels a bit too impersonal, there are even some logo makers on this list that have a blended approach; starting you off with an AI-generated logo and then allowing you to refine that design. 
Table of Contents
Key Features:
Relies on Wix AI
Narrows your decisions
You can also hire a designer through the platform
High-resolution logo
PROS
Integrated with other Wix services
Many customization options

One of the top dogs in the Logo Making business is the Wix Logo Maker, which relies on the AI Wix uses for its website builder. 
Essentially, this free logo maker will ask for your business name and then a variety of different questions that help it narrow design decisions down. In fact, you really don't have to do much besides answer the quiz and some personalization questions, and Wix creates the logo for you from scratch. Once it's done, you can download the logo with high-resolution versions. 
Of course, Wix is also sort of a marketplace for this, and you can also hire a designer through them to do your logo. That is if you are willing to spend the money.
Key Features:
Hundreds of templates
You can import custom images
Many great features
Easy to use
PROS
The best hosting small businesses can buy
24/7 Customer Support

CONS
Logos often look the unauthentic 
Canva is probably one of the most well-known design apps on the market, with most creators on Instagram and other social media relying on it for their themes, layouts, and even editing videos.
Of course, it's also relatively easy to make your own logo since Canva has a library of hundreds if not thousands of templates and designs. Once you pick one, you can customize it with your own colors, text and so on, it's pretty simple.
The only downside is that since the templates are taken from a library, you might potentially run into other people who have a similar logo. 
That being said, you can also import your own custom images and design and work within the Canva app, or even do a bit of mixing and matching.
Key Features:
Lot of great features
There are often promotions 
Branding tools 
A lot of templates
PROS
Has a nice quiz that will personalize your logo
You also get recommendation for other graphics 

Tailor Brands is a good alternative to Wix that allows for a tiny bit of flexibility when it comes to making a logo. 
Much like Wix's free logo maker, Tailor Brands is also free and puts you through a quiz to answer a few questions about your business and your needs. Unlike Wix though, you're given a few different options to pick from. You also get the opportunity to customize your logo a little bit before settling on a final design.
The great thing about Tailor Brands though, is that once you settle for a design, you also get a suite of other graphics for ads, social media, or email marketing.
Key Features:
AI generated logo 
Featured on many popular websites
Great and easy to use interface
You get your logo fast
PROS
Easy to use
You get your logos very fast 

At this point, we're getting into the slightly lesser-known free logo makers, although Looka is a great alternative to Tailor Brands.
Looka also uses an AI to help generate a logo for you to customize, and offers you a whole branding package based on the design you chose. These can be used for social media, business cards, or any sort of branding you wish really. 
You'll also be happy to know that they've been featured on sites like Forbes, TechCrunch, and HuffPost, so it's as legitimate as they get. 
Key Features:
Shopify's logo-making software
Great algorithm
Great Interface
Easy to use for beginners
PROS
Easy to use
Fun to use

CONS
Logos aren't very "serious" or stunning
Not to be outdone by Wix, Shopify also has its own logo-making software, and similar works with an AI.
You feed into it the pertinent information about your business, how you want to use the graphics it generates, and other information of that nature. The algorithm also generates a few different options which you can pick from, after which you further have the option to customize the pallet, font, and layout to get it just right.
I'm not sure why Shopify decided to go with another website, rather than just integrate the log-maker into their own website builder. Either way, you don't have to worry about scams or anything since Shopify is a well-known name around the world and runs a lot of eCommerce around the globe. In fact, you may consider using them for your website as well.
Key Features:
Their website is full of templates
Free to use pictures 
Good option for online Businesses 
Integrated with Ucraft website builder
CONS
Limited customizations
If you prefer a hands-on approach, rather than AI-generated logos, then Ucraft has your back.
Targeted towards a more hands-on approach, you can build your logo using vector graphics. You can customize the image and text, although the selection of images isn't that massive. When done, you can download the PNG files, although if you want the higher quality SVG files, you'll have to spend $12.
Interestingly enough, Ucraft is actually a website builder that also offers a logo service, as Wix does. As such, if you're creating a logo for a website, you might consider using them to build your site.
Key Features:
Very straight forward
AI That makes logo from scratch
Millions of images 
Very customizable
CONS
Free version makes low-resolution images that are often useless
One of the great things about LogoMakr is that there isn't a lot of fluff. The website takes you directly into the logo-making process and doesn't bother you with sign-ups or things of that nature.
It's also much more hands-on, eschewing the use of AI and letting you design your own logo from scratch. They have a library of about a million images, so you can be very specific to your business, which is great. You can then resize & shift any image as you see fit, and of course, you can overlay text, change the font, and the color of the text. 
The only downside is that you only really get low-quality images if you go the free route, although they aren't enough to be a deal-breaker. You can pay $19 for a higher-res version of your logo, or, if you're already putting money down, you could go for their custom design services.
8. DesignEvo Free Logo Maker
---
---
Key Features:
Cloud environment 
You have great customization options
Great for various other advertisements 
Many templates
PROS
A lot of great templates
Many different formats to export the logos in
CONS
Limited possibilities
If building something from scratch might feel a bit overwhelming for you, then DesignEvo is great.
While you can absolutely design your own logo using their library of images, what really makes them stand out is their library of 10,000 templates you can use. That removes a bit of responsibility and onus from you and allows you to pick a base design that you enjoy before doing adjustments here and there to get it exactly right.
The only downside is that much like LogoMakr, you only get access to a low-res version of your logo if you go for the free option. If you want to get the higher-res vector graphics, then that's going to cost you $24.99, which isn't s small amount. 
Key Features:
Combines AI with customization options
It generates a set of logos
Repeat the process as many times as you want
Supports charity
PROS
 Very unique platform
CONS
You don't have many customization options
MarkMaker is actually a pretty interesting and fun logo maker because it combines a bit of AI with your own creative input. 
Essentially how it works is you enter the name of your company, and the site generates a set of logos from you to choose from. Once you pick one, it generates another set of logos that are refined based on the one you picked.
You can keep repeating the process until you find a logo you really love, click to edit it, and just do a few fine-tuning to get it where you want it.
Oh, and you can also help the refining of the logo pics by giving the website a bit of information about what the business does and some other pertinent information. It's actually a pretty smart way to create logos for people who don't necessarily have a ton of design skills but do have a general idea of what they are aiming for.
The best part is that you get access to both the PNG and the SVG for free, as the site runs on donations, so if you do end up using it, definitely throw a couple of bucks their way if you can, especially if you're saving money on a free web host.