Disclosure: Hosting Canada is community-supported. We may earn a commission when you make a purchase through one of our links.
Learn more.
7 Best VPS Hosting Providers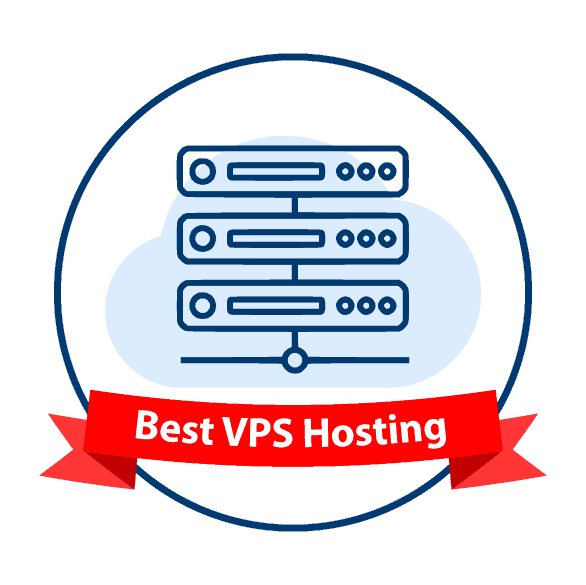 A Virtual Private Server (VPS) is a great hosting option for small to medium-sized businesses frustrated with the uptime, storage, and speed limitations that come with most shared web hosting services.
Choosing the best VPS hosting is an increasingly popular way to gain many of the dedicated server advantages… without having to actually rent or buy a standalone physical server.
With a VPS, you have your own dedicated space on a host's server that also has a unique operating system instance, which means you can install your own software. The important differentiator being that you don't share space or computing resources.
A virtual server is easier to configure than an actual dedicated server and costs substantially less. The only real downside to choosing a VPS over a physical server is that performance might not be quite as fast or efficient.
Rest assured, though, it's a serious upgrade from shared hosting.
Best VPS Hosting for Canadian Businesses
---
In this guide, we're going to break down our top five VPS hosts for Canadian businesses, and then break down the exact features to look for with a VPS hosting account. If you hate thinking about web hosting because it makes your brain hurt, this should be painless.
Ready? Let's dive in.
Key Specifications:
Best Canadian Host
Includes cPanel
Fantastic Price
Fully Managed
Extreme Enterprise Options
1.5-24 GB RAM
4-12 core CPUs
PROS
  Servers throughout Canada,
  Fast load times and high performance
CONS
Not the best customer support
Tons of upselling on basic features
HostPapa VPS Review
HostPapa is our top choice for the best VPS hosting. They offer a great combination of quality for price. Over the years Hostpapa has impressed us with their regular shared hosting performance but has also maintained the same standards for their VPS hosts.
HostPapa has also given our readers a pretty good deal with 66% off regular VPS hosting prices.
Top-Class Server Performance 🔝
If you take a look at the specs of the servers HostPapa has you can better understand why their server performance is first in class.  At $19.99, you'll see a run of the mill VPS hosting server description with 1.5 GB of RAM, a 4 core CPU, and a 50 GB SSD.
Now, that's not too shabby, especially at that price. It's a good starting point and presents solid value for VPS hosting hopefuls. If you start looking above the entry-level position you'll see that HostPapa has 4, yes 4, more options.
What Do Those Higher Options Get You?
Well, with 5 total VPS hosting tiers, you can easily find the one that works for you. If you want to get as close to having a dedicated server as possible for a portion of the money, you need to check out HostPapa's top-tier VPS server plan.
The Extreme option, as HostPapa calls it, is the most robust VPS hosting plan they offer. Some may flinch at the price of $250 per month but for what the best vps service offers, the price makes sense. The server houses a staggering 24 GB of RAM, a 12 core CPU, and a 1 TB SSD. It's basically a gaming computer without the graphics card and light-up keyboard.
Key Specifications:
Cheapest reliable VPS host available
Includes cPanel
Root access
2-8 GB RAM
2-4 core CPUs
1000-8000 GB bandwidth
PROS
It is by far the cheapest host that is truly reliable
CONS
Hostinger is relatively bare bones compared to the pricier options
Hostinger VPS Review
Hostinger, the best option for shared hosting if you want to pay less than a dollar per month, also carved out a similar market in the VPS hosting world.
The hosting provider has carved out a wonderful reputation for itself as being reliable for a ridiculously low price. How low does that go for a VPS hosting plan? The lowly price of $3.95 per month.
Free Website Builder 🏗️
Alongside virtual private server hosting Hostinger will provide you with it's new Website Builder is called Zyro. It has quite a few neat features that will help you easily set up your website.
A big bonus with Zyro is that there is no need for beforehand experience in coding and design.
It has some regular features such as a free SSL Certificate, unlimited SSD storage, and unlimited bandwidth.
However, Zyro also introduces some exciting new tools. The most distinctive ones among the new and unique inclusions are Zyro's Logo Maker and the AI writer.
Low-Cost VPS Hosting 💲
Some people might say that there is no way a VPS hosting plan can be $3.95 per month with any type of performance delivery. Those people are mistaken.
You can truly pay the same price that you would for most good shared hosting plans and receive the best VPS hosting plan. That plan will get you a 1 core CPU server with 1 GB of ram, 20 GB of storage, and 1000 GB of bandwidth.
There are 5 other VPS hosting tiers that go up in price and specs. The highest tier they offer is ridiculously priced at $29.95 per month. Hostinger's "expensive" plan includes a server with 8 GB of RAM, an 8 core CPU, and 8000 GB of bandwidth. The bang for your buck in regards to technical specs on Hostinger is also great.
Key Features:
Known commodity for shared hosting
Includes cPanel
Root access
Fully managed options
WordPress friendly
2-8 GB RAM
2-4 core CPUs
PROS
 Very endurant in the industry
CONS
Customer support can be slow in responding to issues
Bluehost VPS Review
Bluehost is one of the best choices for VPS hosting. Probably not the best at anything, they are at least top 5 at everything and cast a wide net for being the host of choice for a wide variety of business websites, from first time bloggers to large eCommerce websites.
At $29.95, the monthly price is solidly middle-of-the-road, though WordPress hosting users can get a better deal that is not widely advertised. If you're looking for a best-in-class attribute, Bluehost might not be right for you. However, if you want to use the best all around VPS host, Bluehost is the right choice.
Key Features:
Premium performance
Award-winning support
Root access
Semi and fully managed options
Reliable uptime
Optional cPanel add $10 / month
2-8 GB RAM
2-4 core CPUs
PROS
 HostGator is an unquestioned leader in the shared hosting realm.
CONS
It costs an extra $10 / month for cPanel, which is something most other VPS hosts provide at no charge.
Hostgator VPS Review
Though best known for their low-cost shared hosting, HostGator offers three VPS hosting plans, perfect for whatever level of functionality your business website needs.
HostGator VPS plans are a bit pricey when compared to other VPS hosts – and we have to say – a little misleading…. The price widely quoted ($19.95 / month) is for the semi-managed option. But if you need a fully managed account (and most businesses do), it's more expensive. Service, uptime, and reliability have always been excellent.
Key Features:
Fast, reliable VPS
A+ customer support
Includes cPanel
Fully managed VPS / optional root access
FREE SSD / SSL; 4-8 GB RAM
Cloud hybrid technology
PROS
 Single login for billing/domains and cPanel.
CONS
Fraud prevention policies require a telephone sign-up.
InMotion Hosting VPS Review
This high-performance solution powers thousands of businesses around the world. Choose from three VPS plans starting at $24.99 / month with a full 90-day money back guarantee.
In a world where hosting is headed to the cloud, we found that InMotion Hostinghad a great a hybrid strategy that emphasizes redundancy, reliability, and SSD technology to make sure your pages load quicker than ever.
Key Features:
Fully managed VPS
Excellent tech support
100% uptime (per SLA)
cPanel included
Root access
2-8 GB RAM
1-4 core CPUs
PROS
 Choose from Windows or Linux operating system on all but the basic plan.
CONS
Slightly pricier than some of the other options on this list
30-day refund guarantee falls somewhat short of impressive
Liquid Web VPS Review
Liquid Web comes with fully-featured VPS plans that include SSD, backups, cPanel/Plesk choice, strong security, and a dedicated IP address.
This company claims a 100% uptime (backed by an SLA) and promises 1000% compensation of your website goes down. You start to get the impression that they believe downtime is a bad thing, an attitude that customers appreciate.
Key Features:
Managed / Unmanaged VPS accounts
A+ customer support
Highly customizable plans
Plans start at $5 / month
Free SSDs
512 MB to 8 GB RAM
Root access if needed
1-8 core CPUs
PROS
 Great performance
True dedication to customer service and technical support
CONS
Extra charges for cPanel, Softaculous, and backups.
---
A2 Hosting VPS Review
A2 Hosting is the only VPS host on our list that offers unmanaged accounts. Given the wide array of features that come with A2's shared hosting plans, this is no surprise.
If you know what you're doing when it comes to installing and configuring an operating system, the $5/month price is an enticingly low price point for web developers – fully managed plans start at $32.99/month.
Why the price drop? Shared hosting compared to managed has some drawbacks but they might not be important to you depending on your website purposes.
Fast Loading Times 🕰️
All of A2's VPS plans come with the expected bells and whistles and lots of RAM and SSD space to turn your website into a fast-loading freak of nature.
Alrighty then. Now that we've given you a handful of best VPS hosting options, let's back up the education truck and explain in more detail exactly how you should go about evaluating the various plans and hosts that will be vying for your business.
VPS Web Host Buying Guide
---
A VPS hosting solution occupies the middle ground between cheap shared hosting and a dedicated server. While it costs more than the former, it is significantly cheaper than the latter.
A VPS is created as a separate partition on the host machine. For all practical purposes, it feels like a dedicated server even though other clients will be using the same server. Unlike shared hosting, your resources cannot be siphoned off by another website. As you might surmise, though, all VPS hosts are not created equal.
When comparing plans of the best vps providers, here are the most important features and configuration options to pay attention to.
☑️ Number of dedicated cores allotted to your virtual machine
☑️ Type and amount of guaranteed RAM
☑️ Amount of HDD/SDD storage included
☑️ Monthly bandwidth limit
☑️ Choice of operating system
☑️ Type of virtualization software
☑️ Web security / backups
☑️ Technical support
☑️ Cloud optimization
☑️ Web server performance
☑️ Systems administration
Let's be frank – the process of choosing the best VPS hosting plan is not quite as simple as comparing a few numbers.
There are other concepts to consider like whether you have the nerd chops to manage and install it yourself, do you want it in the cloud, and what other features come along with the virtualization software provided by the plan?
Managed vs. Unmanaged VPS Platforms
---
The basic decision here is whether you (or your designated IT guru) want to let the host manage the server or do it yourself.
The managed option usually includes some flavor of the Linux operating system with handy web development extensions like Apache, MySQL, PHP, Python, etc. The bottom line here is that a managed VPS platform gets your website up and going quickly thanks to a pick-and-choose approach among limited options with the various settings.
If you go the unmanaged route, the host is only in charge of maintaining the physical server hardware upon which your partition rests. The client gets a blank slate and installs and maintains his or her own hardware.
Obviously, a managed approach would be the best choice for all but the most tech savvy webmasters. Trust us. An unqualified client messing around with a VPS in order to save a few bucks can create a lot of chaos.
Welcome to Cloud VPS
---
Everything else being equal, the prospect of your web pages loading up to 20X faster is a good thing, right?
That's what you get with a cloud VPS platform. Cloud VPS hosting achieves this enviable number through the use of solid state drives (SSD), multi-core servers, and the next generation of super-fast, super-efficient RAM technology.
Operating System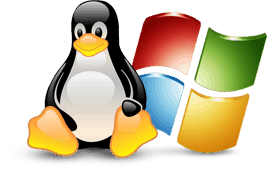 You don't always have a choice of operating system, especially with a managed plan.
Most VPS web hosts go with a standard Linux system, which is a popular open-source, free option, and comes with a huge contingent of raving fans from around the globe.
If you're a fanboy of Bill Gates and Windows products, you can probably find a host that has licensed the software for use so you don't have to rob a bank to pay for your plan.
Once again, don't expect there to be a one-size-fits-all unless you got the unmanaged route. If you're into complete control over installation and configuration, order a self-installed VPS and let the fun begin.
Web Server Performance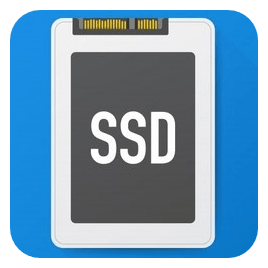 There are a few important factors to consider when evaluating a server's performance. Let's not be cute and beat around the bush here. We're talking about speed…
At a minimum, compare CPU numbers. A free upgrade to SSDs will make your website a better experience for visitors. Pay attention to included bandwidth speed. There can be a drastic difference between hosts.
Additionally, ask if the VPS account allows you to instantly add more disk space, CPU cores, and RAM without having to re-install the operating system.
A good rule of thumb is that, unless you're a glutton for punishment, fewer ground-up installs are better.
Choosing the Virtualization Software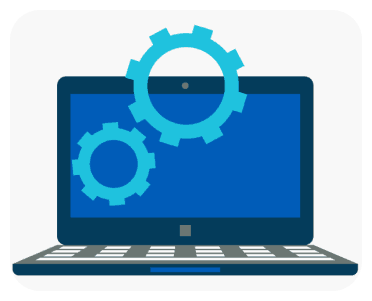 When choosing a virtual server hosting you should account for the type of virtualization software that powers the platform. Xen, OpenVZ, Virtuozza, and KVM are a few currently popular offerings.
The particular brand determines what functions, features, and configurations you can expect from that VPS hosting plan.
Customer Service / Technical Support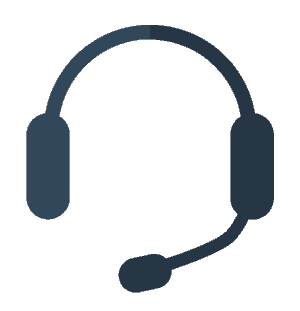 The ability to be able to communicate with a live human being who has the capability to solve your problem is often the bottom line difference between VPS hosts.
While any company can throw around ratings and specifications, carefully read the website for a sense of a sincere dedication to customer service and technical support.
In general, look for 24/7 response and at least a few different ways to get in touch; email, toll-free phone numbers, and instant chat are a good start.
Cloud Optimization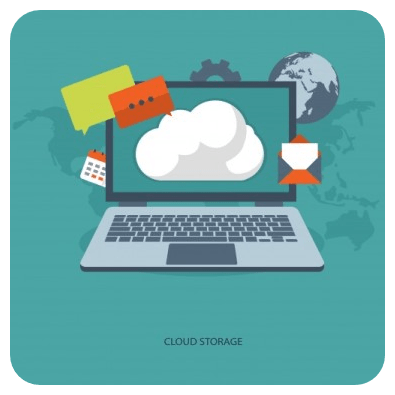 Unless you've been living under a rock for the past decade, you should be aware that cloud technology has changed the nature of computing.
A VPS account that is optimized in the cloud will generally offer lightning fast page loading thanks to server load balancing, page caching, and burstable RAM and SSDs.
A good cloud storage plan features popular server extensions/scripts like WordPress, Drupal, and Joomla and are ready to instantly adapt to high traffic bursts in the event your collection of cat videos goes viral.
Don't Overlook Security and Backups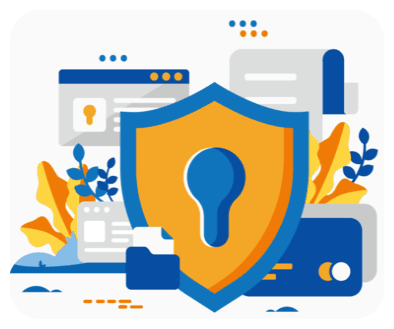 Never simply assume that all VPS web hosts have taken the necessary precautions to protect your website from hackers, malware, and all other manner of malfeasance.
Know what type of firewall, network, security, DDoS protection, and anti-spam services each offers, and put the necessary security measures in place so that your server is protected.
Keep in mind that unmanaged clients are responsible for their own VPS level security settings. You should also confirm how database and file back-ups are handled.
Systems Administration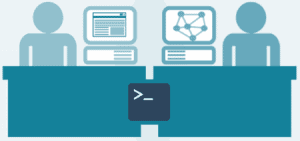 Systems administration refers to the interface through which you install and work with your VPS.
The two basic choices are to use a command line, which means you type in actual instructions in a throwback DOS environment – not for the faint of heart – or interface with a control panel that is more in tune with the standard point-and-click approach.
Popular control panels are cPanel, Plesk, Webmin, and Virtualmin. These are GUI (graphical user interface) designs that simplify the process of server extension configuration.
Keep in mind that you probably won't be able to escape the command line completely, especially when remotely administering the account.
Bottom Line: Choosing the Best VPS
---
While we encourage anyone interested in moving up to VPS web hosting to learn as much as they can about the comparative features of different companies, the reality is that most of the tweaking of the virtualization platform goes on out of sight.
Your best bet is to focus on the system administration method, whether or not you have a strong need for customization, and if you have the technical knowledge to do a self-install. There's no escaping the fact that a managed account applies certain limitations to what you can do, but maybe that's a good thing.
In the final analysis, look to a VPS solution when shared hosting rears its ugly, resource-deficient head, but you don't have the moolah to shell out for a pure dedicated server. A managed, cloud VPS web hosting account is a great middle choice to make significant website performance gains.
For more a complete guide to shared web hosting, and an overview of our review process, have a look at our Canadian web hosting reviews.
You May Also Like:
---
References and image credits:
UKWebHostReview.com
Actifio.com