Disclosure: Hosting Canada is community-supported. We may earn a commission when you make a purchase through one of our links.
Learn more.
Best Unlimited Online Storage 2022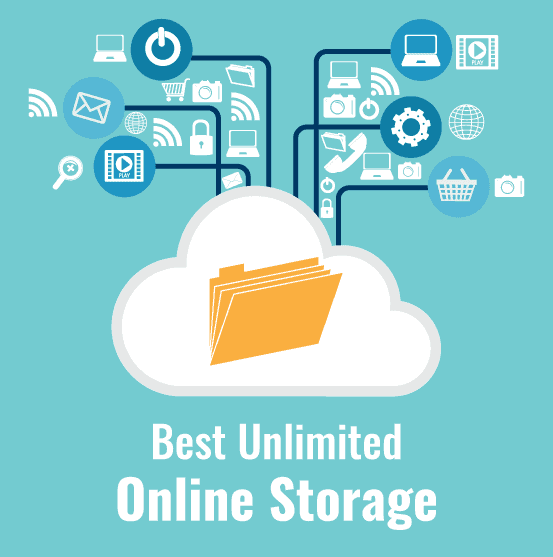 Storing data online, also called "in the cloud," has become the de-facto way to save everything from documents to photos to music in the last couple of years.
Making even the best unlimited online storage providers affordable for for individuals and businesses alike.
Until recently, there had always been a "cap" on the amount of data we can store in the cloud. After all, storing that 30-year-long movie collection of yours really takes up a lot of space!
But now, the cost of storing data has dropped the the point where unlimited online storage is not only a related, it's affordable.
Now that the number of gigabytes and terabytes is no longer a constraint, there are other factors to take into account when looking for an unlimited cloud storage service.
Security is numero uno, as you will need your data to be secure at all times, but speed and utility are also high on the list.
If you're in the market for unlimited cloud storage, it's likely that you will need to transfer large amounts of data – and do so quickly.
You'll want your storage provider to be able to match your internet speed (bandwidth) so that your files upload and download to and from the cloud as fast as your ISP allows.
Last, the user interface of the provider and their application – be it desktop or mobile – to be easy to use and understand, as well as available on all platforms such as iOS, Android, OS X, Windows and Linux.
Though cloud storage services have gotten cheaper, unlimited cloud storage is not necessarily a small investment. So you don't want to waste your time searching for buttons and struggling with a clunky UI or app.
#1 Sync.com
(Best All-Around Cloud Storage Option)
---
Key Specifications
Unlimited storage
Unlimited data transfer
Top-tier syncing, file sharing, and backup features
Unbeatable unlimited price
Designed for Teams

Visit Sync.com
PROS
Administrator account
Fast file syncing, sharing, and backup features
Apps for iOS, Android, Windows, macOS and the web
Granular user permissions
CONS
No Linux client
Phone support is business hours only
Sync is really easy to use, and works much like Dropbox, but with better overall safety, security, compliance, and pricing. Pricing for the Pro Teams Unlimited plan is best-in-class because it includes both unlimited storage AND unlimited data transfer for each user. No other cloud provider offers this level of unlimited.
Custom branding and phone support are included too.
Sync includes end-to-end encrypted features that help protect your data from unauthorized access, all at no additional cost. This is so important for business untrusted with protected confidential customer data. Sync includes SOC 2, GDPR, PIPEDA, and HIPAA compliance, which is important if your business is entrusted with protecting confidential client information.
Perfect for Business 🏪
Sync's Unlimited plan is built for business and teams. Included is an Administrator account to manage every employee at your company, and advanced sharing features make secure collaboration inside and outside your organization easy. Sync's Pro Teams plans includes all of the business features you'd expect.
Like document previews, a client file portal, apps for Windows, Mac, iOS Android and the web, and access controls to ensure you're always in control. Microsoft Office and Slack integration is an added bonus.

Overall Great Service ☎️
We recommend Sync's Pro Teams Unlimited plan for any business looking for a top-tier Dropbox alternative with all the backup syncing, sharing and collaboration features you'd expect. At a lower price, with a whole lot more.
All users receive 5GB once they've signed up for free! But through a referral program, you can reach up to 20GB of storage. What we liked the most is that you get all the features that paid users to have. 
☑️ Free – 5GB of free storage with basic sharing

.

☑️ Solo Basic –

Priced at $8/ month for 2TB of Storage and Advanced Sharing 

☑️

Solo Professional

–

Priced at $20/ month for 6TB of secure storage, with advanced sharing and custom branding!
#2 Dropbox Business
(One of the most popular cloud storage options)
---
Key Specifications
2GB on Signup
Easy to Get More Storage
Business Focused
Smart Sync
Copy of Authorization Manipulation
Boast a wide host party: Windows, IOS, MAC,
Can limit the upload/download bandwidth
Copy of 256-bit AES encryption at rest and 128-bit in-transit encryption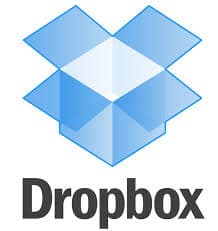 Visit Dropbox
PROS
Extensive API offerings
Vast anti-theft precautions
Can restore deleted files even 30 days after removal
 Large storage without burdening computer memory
Easy to navigate and user-friendly
 Good file-sharing features
Expiration dates
 Strong application integration
CONS
The file history feature has room for improvement
Not zero-knowledge service
Limited role customization
 Lack of 24/7 live support
Expensive—must purchase employee licenses
 Lack of built-in editing
 Initial upload speed not faster with competing service providers

Since its launch in 2007, Dropbox has been one of the most popular cloud storage options available. It allows for the storage, sharing, and syncing up of data on all devices via the Dropbox app or Dropbox's official website. Furthermore, security was upgraded a great deal following a breach in 2012.
Initially, all users receive 2GB once they've signed up. Through a few shortcuts, you can gain up to 18GB of free storage. Single files or entire folders can even be shared without the pre-requisite of having the recipient sign-up. Commenting on the files and downloading as zip folders are also easy for recipients.
This robust, business-focused option provides administrators with a centralized dashboard for managing accounts, monitoring activity fluctuations, and controlling data access.
When it comes to unlimited storage purchase options, it offers three plans featuring smart sync:
☑️ Standard –

 Priced at $12.50/user/month with a minimum requirement of three subscribers. 2TB of storage space.

☑️ Advanced –

 Priced at $20/ month and discounted for the per year selection.

☑️ Enterprise – Control over entire user domain, administrator and end-user training, and enterprise mobility management capabilities.
#3 Box
(Top-notch contender)
---
Key Specifications
Unlimited Integrations
Integration with Microsoft Office 365
Single sign-on (SSO)
Data Loss Prevention (DLP)
Box KeySafe
256-Bit Encryption on the Data Server and Key
24/7 Reliable Customer Support
File Locking
Google Docs and Spreadsheets Can Be Created Directly From Box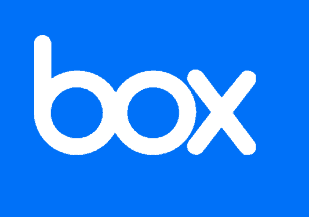 Visit Box
---
PROS
 Optimal sync speed
Granular permissions
Easily searchable from both mobile and PC
Mobile Sync and Share elements
 Desktop sync
File auto-expiration
Custom branding features available
 URL can be customized, and personal logos can be added
CONS
 No option to view online-only files
 No annual discount is provided
 No block-level sync file transfer
Box is another cloud storage service that initiates the customer experience by providing 10GB of storage free of charge for new users. This top-notch contender is primarily aimed at businesses, which is why large organizations most commonly adopt it.
In itself, the service offers access for a minimum of three employees. It also provides the flexibility to adopt a scaling strategy that grants the tailoring of a customized, enterprise-level plan for companies brimming with hundreds of employees.
Rumoured to be the best EFSS platform in the industry, you can choose from several business plans including Business, Business Plus, and Enterprise. All offer unlimited storage.
To get you going, the first two weeks are provided as a free trial period – which is a great start, but don't get that confused with literally-free cloud storage services. Box supplies solid document management capabilities and security features. The Business Plan is priced at $15/user/month while the Business Plus is $25.
The usage is pretty uncomplicated as you make use of a sync folder to upload your files. All the files and folder you choose to place are automatically synced into the cloud server.
#4 Opendrive
(Online backup services to both individuals and businesses)
---
Key Specifications
Android, Apple, and Blackberry Compatibility
Reseller Plan
An External Drive Backup
Tasks and Notes for Project Management
Automatic and Scheduled Backup
Zero-Knowledge Encryption Is Available

Visit Opendrive
---
PROS
 Selective sync feature
 File syncing competence
Branding and account management controls available
Web-based control panel with Mac and Windows OS
Deleted files kept in the recycle bin for up to 90 days
 Integrated notes app
 Task-management capabilities
 Private encryption
 Uses the Sync-folder model
CONS
You can only backup individual files at slow speed
Doesn't provide a multi-regional network of servers;
Data center located in Phoenix Arizona
 Outdated web-app that is relatively less intuitive
 The mobile app tends to crash a lot
 Upload speed slows in comparison to competing brands
 Slow and random failed sync processes
 No two-factor authentication
 Limited support is offered
Based in Palo Alto, CA, Opendrive delivers online backup services to both individuals and businesses. If you're looking for a viable online backup service, then Opendrive comes equipped with the ability to sync and share documentation across multiple servers, save documents to the cloud, and more.
What makes it stand out in this list is the exclusive Personal plan with unlimited cloud storage. With this plan, you're able to share use with four users at $9.95/month or $99 annual fee. This comes with supreme administrative control remains in the hands of the original owner.
☑️ Home Plan – $5/month 100GB

☑️ Office Plan – $15/month 500GB

☑️ Pro Plan – $25/month 1TB

☑️ Custom Plans start at $6/month.

☑️ Unlimited Business Plan – $29.95/month or $299/year.
Opendrive brings to the market a wide array of flexible price plans and bundles basic task management features all since 2008. The company's customer base is massive with over one million customers and 20,000 business patrons. Competitive pricing paired with dependable service provision is Opendrive's main strategy.
#5 BackBlaze B2
(Value-added, budget-friendly, and unlimited tool)
---
Key Specifications
File restoration
Free Web Download
Free Mobile Download
Restore-to-door service leads to USB flash/hard drive delivery anywhere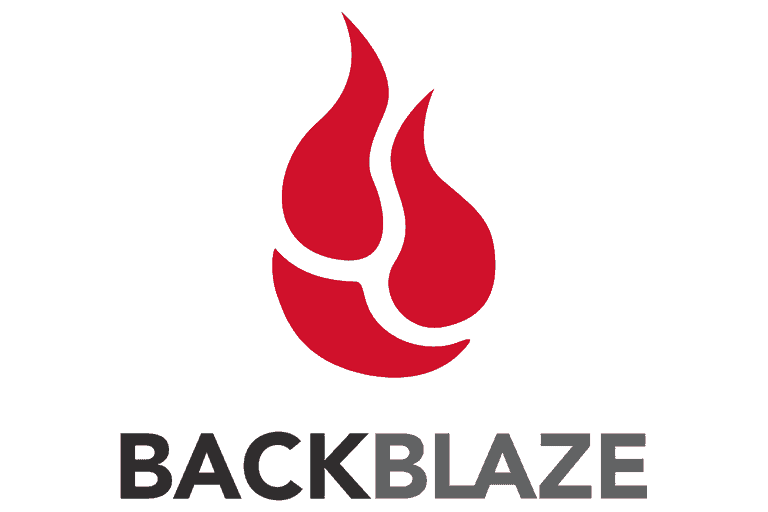 Visit BackBlaze B2
---
PROS
 Fast transfer speed
 An unlimited trifecta of storage, speed, and file size
 All-inclusive backup setup
 Automatic and scheduled backups
Backup to an unlimited number of external HD devices
 User-friendly interface
 The personal encryption key for heightened security
 Version history allows the restoration of multiple versions with a 30-day limit

CONS
 No mobile backup
 Data is not encrypted
Slower transfer speed for those far away from server
 File restoration costs extra money
 Application files and operating system not backed up
 Not actual cloud storage
 No distributed infrastructure
 No sharing capabilities
No offline backup option

Whether you are in need of assistance when backing up a few computers or several servers, BackBlaze B2 (IaaS provider), is a value-added, budget-friendly, and unlimited tool that gives you all three services and more.
The company motto is simple "set it and forget it backup". With 200 million GB at their disposal and 10 billion files recovered, BackBlaze has left an impression on the cloud storage industry.
It comes at an astonishingly low price of $0.005 cents/GB/month, making it the leader in competitive pricing strategies. BackBlaze B2 charges $0.0004/10,000 downloads and $0.005/GB. Another important note to highlight is that the first 1GB of daily downloaded data is cost-free.
#6 Rackspace Cloudfiles
(Value-added, budget-friendly, and unlimited tool)
---
Key Specifications
Firewall installation
Office networking, email, and web hosting
Operating systems configuration
100% uptime guarantee

Visit Rackspace Cloudfiles
---
PROS
 SSL protocol protects in-transit data
 200 data centers worldwide increase transfer speed
 The vast offering of additional services
 Ability to offload cloud storage system management
Helpful customer support staff
 Added security level with an API key that is available only to authorized users

CONS
Storage is not encrypted – susceptible to breaches
 Not a genuine cloud storage instrument
 No shared hosting plans
 No information about cancellations or return policies
 Files must be integrated with other software prior to cloud upload

Rackspace is actually a cloud storage solution provider that caters to a number of different services for different clients that range from small business owners to enterprise users. Their personal clouds have been built upon servers in one of their six worldwide data centers. Unlimited file storage is an option they offer, among other great features.
The company motto is simple "set it and forget it backup". With 200 million GB at their disposal and 10 billion files recovered, BlackBlaze has left an impression on the cloud storage industry.
It comes at an astonishingly low price of $0.005 cents/GB/month, making it the leader in competitive pricing strategies. BlackBlaze B2 charges $0.0004/10,000 downloads and $0.005/GB. Another important note to highlight is that the first 1GB of daily downloaded data is cost-free.
Cloud Sync, Cloud Backup, and Cloud Storage
---
Conclusion
---
While this list is by no means exhausted, the companies listed are the best in the business, as well as those that have a proven track record in providing speed and security for their users that need unlimited storage. Let's recap our top choices:
The best way to find out which one of the best unlimited storage providers is the right choice for you is to create a list of specific features that you will need and see which of them offers most from your list for the best value.
As always, security should be on the top of your list, and that should be the main reason why you should be wary of untested services. Thankfully, all of the providers listed here excel in both security and speed.
Finally, consider who will be using the service and how would that be organized. Quick and easy integration with your system and the devices you already use will mean a shorter adjustment time and better productivity from the start.
Once you've made the switch to one of our recommended providers, you should quickly see an increase in efficiency and ease of doing business, adopting a tool that is quickly becoming the norm of modern communication and file sharing.
You should note, however, that there is a significant difference between Cloud Sync, Cloud Backup, and Cloud Storage.
If you choose the wrong cloud storage provider, you could end up losing access to your data and files. Or worse, having it misplaced or damaged, corrupted, or hacked – leaving you or your business at a standstill.
Cloud servers can be hacked, and when they are, it could lead to a huge financial loss, or, worse still, losing the trust of your clients and going out of business entirely.
Instead of relying on local hard drives, flash drives, or external drives that offer limited space, you can tap into the cloud's unlimited storage space and have a peace of mind. Further, external drives are likely to die, as they have a short shelf life due to mechanical parts breaking from basic exposure or use.
Additionally, cyberattacks are at an all-time high, and cybercriminals will go to great lengths to steal your data and attempt to sell it on the dark web. By sharing drives with other devices, you could open your computer to spyware, malware, or any number of malicious attacks, corrupting your data or infecting your entire operating system.
Therefore, investing in an unlimited, secure, online cloud storage service will provide an added level of security and reassurance for you personally.
Businesses, too, gain a number of competitive advantages by adopting some unlimited cloud storage modus operandi. In doing so, they facilitate file-sharing mechanisms and tools for multimedia files or documents that might exceed size limitations when it comes to sending via email.
In the 21st century, "limited" is not something we like to hear. In the words of the great Arthur C. Clarke, "The only way to discover the limits of the possible is to go beyond them into the impossible." Such it is with cloud computing, where demands for increased gigabyte space has shot through the roof and technology has risen to meet that demand.
In this article, we've outlined the best unlimited online storage providers which offer infinite virtual storage space for any amount of data you or your business requires. To access these services, you either sign up for a flat monthly fee or pay per gigabyte required.
How Cloud Storage Works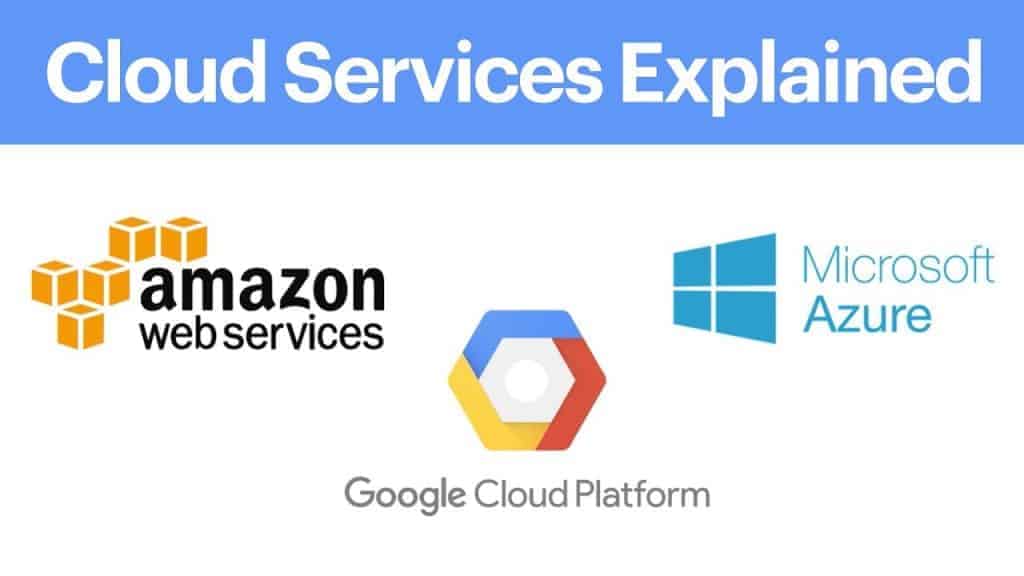 The most basic explanation of cloud storage is: the process by which data is uploaded to a remote (off-site) server for an extended period of time and being able to retrieve it at a later date. Nowadays, there are many companies who make use of cloud storage.
In fact, nearly every app, website, or service you use probably stores your data 'in the cloud' in one way or another. As Microsoft puts it, "you're probably using cloud computing right now, even if you don't realize it."
But before choosing one, you must take into consideration that only the most credible cloud storage providers have high security capabilities (i.e., your data is secured behind encryption and, therefore, requires an ultra-strong password to be viewable).
This may be in the form of two-factor authentication – such as Authy, Google 2-Step Authentication, or the provider's proprietary 2FA service.
For maximum security, make sure your unlimited cloud storage provider has "zero-knowledge encryption" assistance, which is a complex algorithm to encode your information provides high levels of reliability and safety.
Not only can you use cloud storage applications by dragging and dropping files between cloud storage and local storage, but you can also save on bandwidth by sending web links to recipients via email.
Files may be stored at remote locations as backup and gain access via the Internet, and you reduce the overall operating costs and expenditure.
When we say "in the cloud", what we really mean is that our files and the systems that secure them are storage in remote data centers. When a user wants to access information, a server – essentially a big computer – in the data dater is accessed through a web-based interface.
Cloud storage companies genuinely strive to create a vast and limitless platform for their clientele. As mentioned below, the providers feature either regular storage or Infrastructure-as-a-Service (IaaS). This includes a fee per gigabyte per month to exploit the unlimited storage option.
In our research, we took into account the following: unlimited capacity factor, affordable pricing, offerings of trial usage periods, and brand reputation.
One of the most important considerations is swift data transfer and upload/download speeds. We focused on how good the base infrastructure is as it is directly linked to good transfer speeds.
The block-level transfer is a good attribute to look out for as it speeds up the uploading mechanism by only transferring parts of the file that have been altered.
It's also important to look into the compatibility of your service along with the type of files you choose to upload.
You should look for ease of use, including ease of uploading, accessing, and editing your files. All of these processes should be straightforward.
For heavy users, bandwidth is a very important element, which is why unlimited cap servers listed below should be a good choice.
Keeping in mind all the considerations mentioned above, here is our list of the best companies for unlimited online cloud storage in 2022.