Disclosure: Hosting Canada is community-supported. We may earn a commission when you make a purchase through one of our links.
Learn more.
Wix vs. Shopify Comparison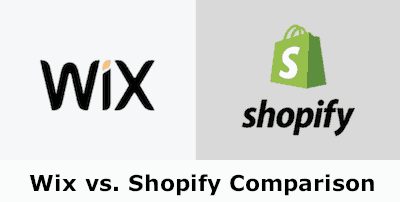 Wix and Shopify are two of the biggest players in the eCommerce website game. When deciding where to build your eCommerce store these are two fantastic choices.
Today – let's think of you as Frodo and eCommerce as your task of destroying The One Ring. 🧙
Our eCommerce solutions are there to help you. They're your companions whose goal it is to help you build an eCommerce website.
Shopify is like Samwise Gamgee. It has one purpose in life: To help Frodo destroy the ring. Shopify's one purpose in this world is to help people create and maintain an eCommerce store.
Wix is like Merry and Pippin. They definitely want to help Frodo destroy the ring but they have other stuff going on. There are fireworks and ale out in the world. Also something about a giant tree-man.
Wix wants to help you build your eCommerce store but it also focuses on a bunch of other stuff.
That begs the question: Who do you want to go on this epic adventure with? Wix or Shopify?
The Competitors
---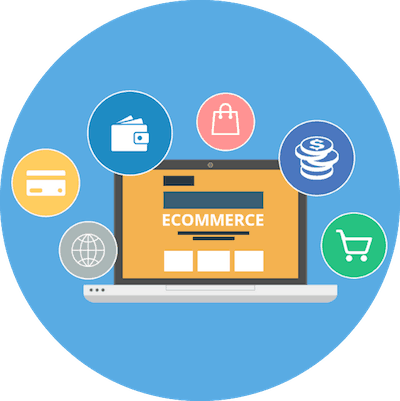 Wix is a website builder that has every feature anyone can think of. There is no shortage of what you can do with Wix. This includes eCommerce. The way to think about Wix is a website builder that also has eCommerce functionality.
Shopify is an eCommerce solution. This is what Shopify does. It exists to allow optimistic entrepreneurs an opportunity to build the store they want while also offering support in all the little things that pop up in eCommerce.
TLDR;
For strictly eCommerce purposes, 95% of the people out there should use Shopify. The only time you should use Wix is if you have a small library of simple products and value the simplicity of using their website builder over other eCommerce functionality.
Wix works well for eCommerce for digital products and small libraries because eCommerce isn't its main function. Shopify is there to make everything about eCommerce work for a business.
Similarities between Shopify and Wix
---
The two platforms are not that similar when it comes to actually using them. Shopify is kind of like WordPress lite in that you have to choose a theme to build your website and there are a bunch of plugins and apps that can be used.
Wix is very different with the drag-and-drop functionality it provides. The way you actually build a website on Shopify is very dependent on what theme you use where you could potentially be using a drag-and-drop system. Wix isn't like that. You don't have a choice on the functionality because Wix built the functionality.
You can easily sell products on both and you can easily make a beautiful website on both. That is where the big picture similarities end.
Who Wix is for
---
Wix is for someone who wants to keep it simple with a website builder. Creating a beautiful website is easy on the platform. The drag-and-drop functionality gives you the opportunity to create anything you can think of and is a truly blank canvas editor.
You should use Wix for eCommerce if you are selling a few digital products or just a handful of physical products. Customizing the website around those products will be simple and will allow you to focus on the design of the website.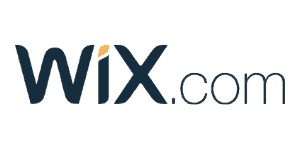 Visit Wix.com
---
Shopify is for the hungry entrepreneur ready to sell their wares. The world of eCommerce can be overwhelming and Shopify makes it easy.
The old saying is, you don't know what you don't know. Shopify makes this almost a non-factor because every feature available to you was created to fix a pain point eCommerce stores had in the past.
That is the beauty of Shopify. It was created out of necessity by three Canadian guys who wanted an online store.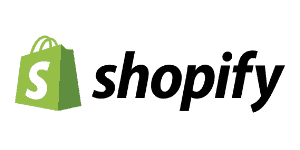 Visit Shopify.com
---
They realized the existing solutions were horrible and instead of complaining about it they took action. This is where you benefit. You get to use the new solution.
We also rated Shopify as the top contendor in our battle for the best ecommerce platforms.
We do our best to independently research products to better help our readers make decisions. That being said, we also want to hear your opinions. We accept individual reviews that are informative and non promotional. Please fill the form below and we'll publish your review. Promotional reviews by companies themselves will not be published. Thanks!
Emily Thompson 10/10 Speed : Fast Usability : Easy To Use
August 15, 2019
Weblium – AI website builder
Weblium is a new platform with AI technology. It means that creating of the website became easier. Everyone can create a good-looking website very fast for different types of business, hobbies or self-promotion. Weblium provides very intuitive design and Smart design UI Kit which help to make a bright and special design. So everyone can build a great website without coding and design skills.
Also, Weblium has many other pros:
– 500+ ready-made blocks & templates
– All websites are fast by default
– Responsive websites from scratch
– Instant editing
I think this platform was created for everyone who values their time and looking for great alternatives and business results.
Wix Functionality Vs. Shopify Themes
---
On Wix, the editor is something you can pick up right away. With total design freedom comes some awesome features in the editor that can't be done in most website builders and are extremely hard to build into custom-built websites. Wix's ability to throw videos and animation everywhere and anywhere is a next-level feature.
The ability to throw anything on your website with easy-to-use functionality and without having to go into a back-end to edit anything is what you get with Wix.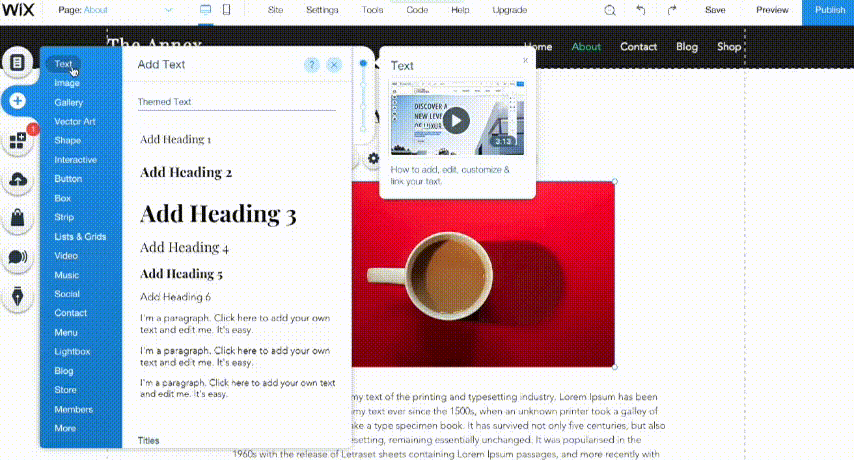 Wix is definitely easier to build a beautiful website with. Shopify comes with a learning curve whereas Wix doesn't really. There is a built-in builder on Shopify but most of the building functionality depends on what theme you are using.
As for free themes, currently you can choose betweeen ten of those on Shopify that can truly make a beautiful website. Our favorite one to use is Brooklyn, best for medium-sized apparel stores, but each one is suited for specific types of stores. One is perfect for a photography portfolio website, the other for crowdfunding projects, and one simply boasts with great and straightforward navigation.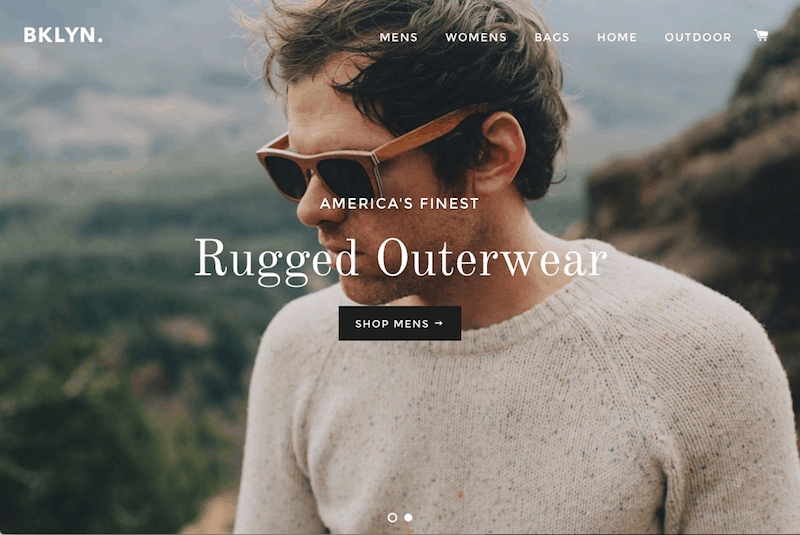 For increased functionality, you get a wide variety (measured in thousands) of premium themes available. There are a whole bunch of developers that create themes for hosting services like Shopify, WordPress, and BigCommerce. The best among them offer vast know-how bases and extremely helpful communities to guide you on your path.
eCommerce Functionality
---
I don't want to sell Wix short. It works very well as an eCommerce platform. If Shopify didn't exist I probably would tell everyone to use Wix unless they wanted full customizability with a giant learning curve.
However, we live in a world where Shopify does exist. With that comes the knowledge that the eCommerce functionality with Shopify is superior to Wix.
Let me start off by saying both of the services offer mobile optimization. Some of Wix's older themes don't but you probably won't be using those anyway.
Wix allows you to take payments, manage shipping, manage taxes, use a shopping cart, and stay updated by email. This functionality is more than enough for a lot of people. If that is all you need with a few products then, by all means, you should use Wix. It is a lot simpler.
If you need more than that, use Shopify. The inventory management for Shopify is the best in the business – managing more than 10 products is usually a headache on Wix but on Shopify it is easy.
Shopify offers everything Wix does but it also has extremely easy to use multi-channel selling, in-depth reports, a huge selection of apps, and enterprise-grade eCommerce solutions. The best thing about Shopify are countless little aspects that you wouldn't think you need but you do. The more you use Shopify the more you'll find and use.
Customer Support and Knowledge Base
---
It's honestly hard to rave more about both of the platform's knowledge bases. They're exactly what you would want from a knowledge base. If you find anything that you are curious about chances are both will have the answer.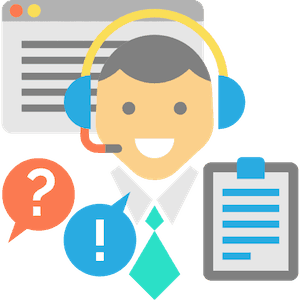 Both customer support teams are extremely responsive as well. The edge does go to Shopify here though. If you're using Shopify and contact the customer support team and find you have had a satisfying experience with that customer support agent, you can email them directly after that.
In the higher pricing tiers, you also get your own dedicated agent that you can get to know and grow with. On top of that, Shopify gives you a free credit card reader so you can take in-person purchases and use Shopify as your POS system.
The other fantastic aspect of Shopify and Wix are their communities. Searching for something on their forums almost always brings back a discussion thread already talking about that topic. If you can't find it you can always ask something on there yourself.
SEO – Which Is Better?
---
Wix and Squarespace aren't the best solutions when it comes to SEO but they still work fine. The best option for that is WordPress. However, both offer SEO features and capabilities that do make a difference.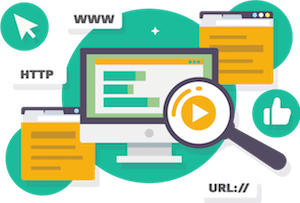 Their SEO features include auto-generated sitemaps as well as customizable page titles and meta descriptions. Both options allow you to use various SEO tools. If you plan on blogging and optimizing SEO then either will work for you.
At the end of the day, most website builder and content management systems allow for SEO customizability. Shopify allows a little more freedom with structuring your website.
The main issue with SEO on these platforms is that you are subject to whatever decisions they make regarding a lot of technical aspects of SEO. That doesn't mean your website can't rank with these platforms.
Blogging – Aesthetics or Simplicity?
---
Both of these options come with built-in blogging functionality. The slight leg-up goes to Shopify because it offers advanced publishing features such as scheduled posts.
A lot of the blogging functionality built-in on Shopify is good but the actual aesthetic will have a lot to do with the theme you use.
Wix blogging features are simple but straightforward. The options for blogging compared to the rest of Wix are surprisingly slim but it is still possible to create a nice looking blog.
Wix vs Shopify Pricing Compared
---
For each eCommerce plan that Wix offers you have the ability to accept online payments with no commissions. You also receive unlimited bandwidth, a free domain for one year, no ads, Google Analytics, $300 ad vouchers, site booster app, and the form builder app. Other costs with Wix include paid for apps.
| Wix Pricing | Business Basic | Business Unlimited | Business VIP | Enterprise |
| --- | --- | --- | --- | --- |
| Monthly Price | $20 | $25 | $35 | $500 |
| Features | 20 GB storage, and 5 video hours | 35 GB storage, 10 video hours, a professional logo, and social media logo files | 50 GB storage, unlimited video hours, a professional logo, social media logo files, priority response, and VIP support | Everything in Business VIP as well as customized help from Wix for onboarding, scaling, maintenance, services, security, support, and integrations |
The eCommerce functionality you receive for the same price on Shopify is much greater than the functionality of Wix.
Each pricing category for Shopify includes unlimited number of items, round-the-clock support, the possibilty to offfer your products through different channels, manually creating orders, various discount codes, SSL certification, recovering forgotten and abandoned carts, Shopify payments with fraud analysis, Point-Of-Sale app, and ample app options.
Other costs involved with Shopify are paid apps, paid themes, and domain purchase. Shopify also includes a custom enterprise level which allows more customizability for massive stores.
| Shopify Pricing | Basic Shopify | Shopify | Advanced Shopify |
| --- | --- | --- | --- |
| Monthly Price | $29 | $79 | $299 |
| Features | Two staff accounts and discounted shipping | Five staff accounts, better-discounted shipping, gift cards, professional reports, USPS Priority Mail Cubic pricing, and lower payment fees | Fifteen staff accounts, better -discounted shipping, gift cards, professional reports, advanced report builder, third-party calculated shipping rates, USPS Priority Mail Cubic pricing, and lower payment fees |
Wrapping it Up
---
When it comes down to making a decision between Shopify and Wix you need to figure out what is important when selling your products.
Are you just trying to sell a few things on a beautiful website full of content? Wix might be for you.
Are you trying to learn how to start an eCommerce empire where you sell millions of products? Shopify will probably be the right choice for you.
FAQ
---
Can I use Shopify on Wix?
Yes, you can use a Shopify app on Wix. However, at that point you would be paying for Shopify and Wix which does not make a lot of sense.
Which is the best eCommerce platform?
For pure eCommerce functionality, Shopify is the best eCommerce platform. With that being said, a lot of eCommerce stores run successfully on other platforms.
How do I build an eCommerce website?
The first step would be to pick a platform, like Shopify. Shopify makes it easy to set up a store with tutorials.
Does Shopify build your website?
No, you will have to build your website or pay a developer to build your website for you. Shopify does have a network of designers that you can hire to build your website for a fee.
You May Also Like:
---
References and image credits:
Add your own review: