Best Web Hosting Canada (2022)
Reviews and Technical Comparisons
We examined the top 28 hosting providers for Canadians to help you save time and money.
Disclosure: Hosting Canada is community-supported. We may earn a commission when you make a purchase through one of our links.
Learn more.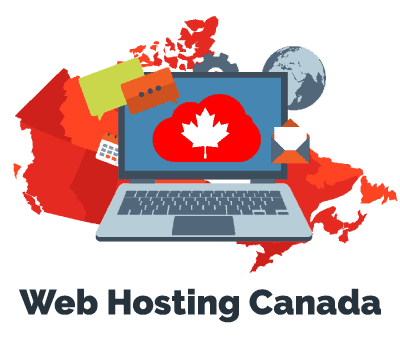 We've checked out dozens of host providers and used over a decade's worth of data to build the most up-to-date ranking of the best web hosts in Canada. (Click to see the rankings.)
Since the summer of 2016, we've bought and tested every top Canadian hosting company out there.
...Including many household names like GoDaddy, Bluehost, and HostGator.
In this guide, we look at a host of factors to help you make a data-informed decision to find the best hosting company for your website.
We've spent decades working online, and have been burnt more than a few times by choosing a bad hosting provider. After much trial, error, and tribulation, we've conclusively found the best overall web hosting services in Canada.
Who We Are
---
Before we get into the technical breakdown of different hosting providers, I'll introduce the team behind this guide. We're a three-man group, and we have a digital marketing agency called Castle Media. 💪
I'm Gary, the author of the guide and the guy who publishes most of the hosting reviews on this site. I've been a web designer as far back as I can remember, before Facebook and even MySpace.
I've hosted hundreds of websites across Canada and the United States, and during that time, I've seen plenty of hosts come and go.
Hosting Reviews - Our Tracking & Research Process
---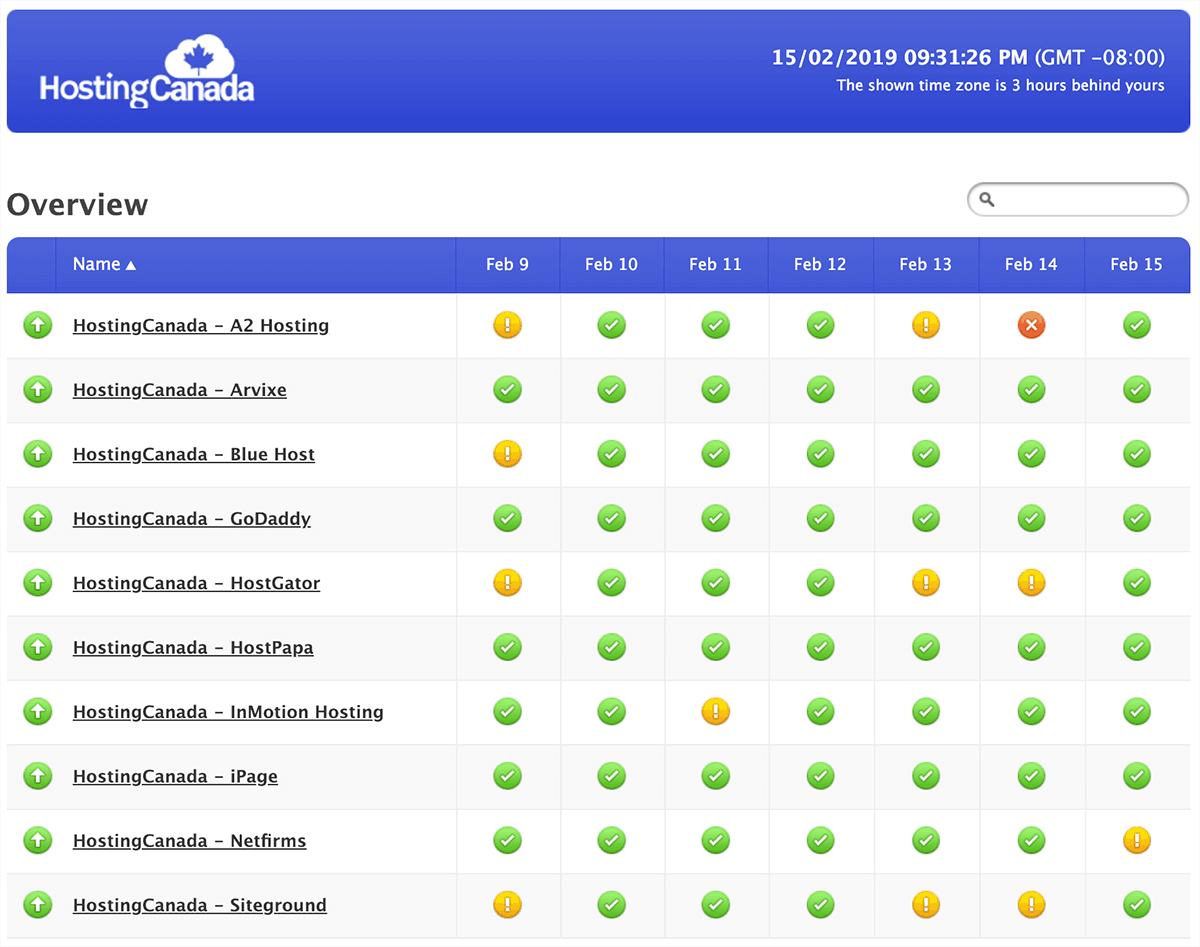 Making informed decisions requires getting accurate data, and the only way to do that is to measure results, which is exactly what we've done for the last few years.
We track uptime, downtime, and latency on all our sites. If you take a look at the graph to the right, you can see we've added our 10 hosts.
We use advanced tracking software that pings each site 50X times per day from multiple locations. We're notified of any outages or interruptions in the service immediately.
We only added our top recommended services and hid the URLs as they're active client websites, but a quick look at the data will help you see which ones have gone down in the past and for how long.
You can see the live tracking here. Read more about our 4-step research process here.
The Best Web Hosting Services in 2022
---
We wanted to provide plenty of valuable information while keeping things simple to understand, which is why we ranked our top hosts in numerical order.
It's a standard ranking system with our number-one recommendation at the top, followed by number two and so on. To avoid unnecessary information, we've only included our top four choices. Those include three that made our cut for providing the highest quality and one that is popular but lacking in a few key areas.
Before we jump into it, if you have any questions don't be shy and hit that contact us button. 🥰
Here are top 4 Canadian web hosting reviews by cost, customer service, speed and uptime.
1. HostPapa - Best Canadian Host + Discount
HostPapa Offers Hosting Canada Readers 67% Off + Free Domain Registration
---
Key Features
Cost: $2.95/month (HostPapa + HostingCanada Deal)
Uptime: 99.95%
Average load Time: 475 Ms
Free website transfer
30-day money-back guarantee
Free one-on-one training
Free Cloudflare CDN
Pros
SSL security
Free website builder
Free domain registration
Cons
Customer support may be slow during peak hours
HostPapa Review
HostPapa is undoubtedly our favorite web host — and it isn't just because they're a Canadian company.
We use it for just about every one of our sites, and most of our new client sites use it as well. Besides the fact that it's not disappointing in any of our criteria and excelling in the majority of it, HostPapa is logistically the best Canadian choice.
Your website will load slightly faster than it would if you were using some other popular web hosts because HostPapa's servers are located throughout Canada. Their headquarters are also in Canada (in Burlington, ON).
Since HostPapa loves Canada as much as we do, they are offering huge discounts to all of our readers.
Use this link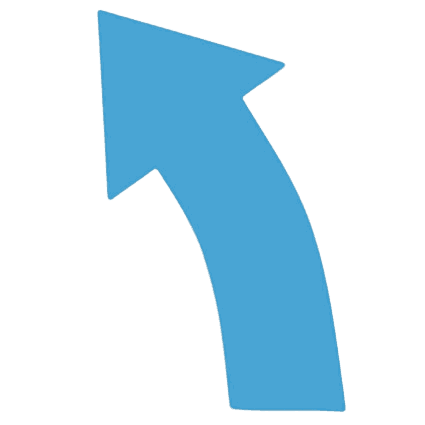 to claim your discount on new hosting packages.
It's nearly half the price of their regular hosting packages and free upgrades that are otherwise a bit pricey. The discount they are offering makes a premium choice like HostPapa as inexpensive as some of the cheapest plans.
HostPapa has also been kind enough to offer our readers all of their essential features for free, including their 30-day guarantee, free website builder, free SSL security, free 1-on-1 training, and free domain registration - altogether a $50 value. To get the free domain (+ other goodies), sign up now with this link.
Customer Support
HostPapa also excels when it comes to customer support, which is available 24/7 to answer just about any technical question. Contacting their support team is like having an extremely helpful new employee pop out of nowhere for your website via live chat.
Servers
Since it has data centers all over Canada, website speed and uptime are excellent on all hosting plans, but the high performance of the web host isn't just due to its location. HostPapa runs SDD on all servers and uses Intel Scalable CPU which reduces memory addresses that the processor needs to handle.
Friendly UI
HostPapa even offers one-click installation, allowing you to install WordPress with ease. It also has free SSL capability with Let's Encrypt.
If you're new to the world of online business and web hosting, HostPapa is user-friendly. You can quickly launch a personal blog or website – just follow the steps laid out in our HostPapa review.
---
2. SiteGround - Premium Security, Uptime & Support
Across the board 63% discount for new signups
---
Key Features
99.99% Uptime
Below 300ms load times
Free CDN and SSL certificates
SuperCacher, Ultrafast PHP, SG Optimiser
Free site migration
Premium customer support

Visit SiteGround
Pros
Choose your own server locations
Affordable pricing
Great Security Features
Lots of included free features
Cons
Renewal costs are high
Low amounts of storage
No VPS or Dedicated options
Siteground Review
Siteground is a great choice for anybody looking for a hosting service. Whether you're an expert or somebody just starting their first blog, you'll find a perfect fit for yourself among their wide variety of hosting plans.
By using Google's most powerful processors, SiteGround can deliver many things to it's customers. For example, sub-300ms loading speeds and uptimes that are stable at 99.99%. If you're looking for the most reliable hosting option out there, regardless of the price, SiteGround is the way to go.
As for those who are just starting out in web hosting and want a relatively cheap and straightforward solution, they might look to SiteGrounds more affordable plans. These start at $3.99/month, and give you a variety of different benefits such as free SSL certificates, a managed Wordpress site, and 10GB of storage.
While it lacks VPS and dedicated options, SiteGround offers premium cloud hosting, which will be a great fit for anyone looking for more resources and enterprise businesses. If your website suddenly grows by such a margin, you can switch plans quickly with the help of SiteGround's expert support team.
Great Flexibility
That being said, one of the nice things about SiteGround is that it allows you to pick any of their available servers that you want. Choices include the US, UK, Europe, Australia, and Asia-Pacific. This means that you can cherry-pick your server for the place where most of your traffic would come from, making the website much faster for your users.
There's also quite a bit of flexibility in pricing, with the lowest option being $4.99/month and going all the way to $14.99/month on the highest shared hosting package.
WordPress & Cloud Ready
Since WordPress has taken the world by storm and a lot of people starting websites are looking for WordPress Hosting, we're happy to inform you that Siteground does include it in their packages. The service is completely managed for you, including everything from updates to security, so you have nothing to worry about and can focus on your site.
Another option, if you prefer to take a step up from shared hosting, is one of their cloud hosting packages. This essentially provides a similar experience as dedicated hosting, with plans starting at $110/month all the way up to $2100/month if you need particularly powerful specs.
Excellent All-Rounder
Along with all of the perks mentioned above, you get excellent uptime of around 99.99% and low load times (although certainly not industry-leading). Similarly, you get some really great customer support running 24/7.
Siteground easily has one of the best starter plans out there, especially so if you're a beginner or starting a new business.
---
3. Hostinger - Best Affordable Host
Are You Looking to Save Some Money Without Compromising? Look No Further.
---
Key Features
Cost: $0.99/month (Deal)
Uptime: 99.1%
Average load Time: 389 Ms
Github integration
24/7/365 support
DNS management
LiteSpeed cache
Pros
Unique website builder (Zyro)
Unlimited bandwidth with specific plans
30-day money-back guarantee
Cons
You must be logged in to access live chat
Hostinger Review
Promotional pricing is a rampant marketing tactic in the hosting industry. Hostinger has mastered this strategy, and it benefits you just as much as it benefits them.
Hostinger's price will fluctuate between $0.99 per month to $2.15 per month semi-regularly. You can lock this price for 48 months. That's four years of hosting for under $70 any way you swing it.
You might think that their service would be slow and lousy (at least, that was my assumption). Then I gave Hostinger a try, adding five different websites to their basic plan... Lo and behold, the performance numbers were on par with - and often much better than - other budget hosts (who charged 2-3x).
Website Builder
What surprised me is that Hostinger also has its very own Website Builder - Zyro. It consists of some neat features like Zyro AI Content Generator and Logo Maker and some good old ones - free SSL Certificate, unlimited SSD storage, and unlimited bandwidth.
The new features seem really refreshing, they allow you to focus on your company.
In no time you finish what you set your mind to. Put your creativity to good use with Hostinger's new feature which allows you to create logos for your brand, Zyro's Logo Maker.
Hostinger is relatively a newcomer and needs to go through more testing but initially, what we have found is that Hostinger delivers.
Why Hostinger is a great choice
This is a great option if you want all of the basic features that other hosting companies provide. Full disclosure: you won't get all of the bells and whistles with all of the plans. So review your feature needs before picking a package. Bottom line is, if you're looking to save a lot of money when it comes to hosting with a performance that delivers, Hostinger is a great choice.
Even with the lowest tier you still receive a 30-day money-back guarantee, a free domain, and free SSL. To get all the freebies, sign up using this link.
---
4. Bluehost - The Beginners Host
First Timer? Start Here.
---
Key Features
Cost: $2.95/month
Uptime: 99.74%
Average load Time: 1.765 Ms
Free domain name for your first year
1-click WordPress installation
24/7 support
30-day money-back guarantee
Pros
Great for beginners
Affordable plans available
Helpful customer support
Cons
Can be pricey compared with its competitors
Bluehost Review
We aren't going to mention Bluehost without giving you a fair warning: they are good at marketing and advertising, so once you visit the site, you will start to see their ads everywhere.
You may have heard good things about Bluehost. The truth is, many of the positive Bluehost reviews you'll read online are spot-on: it is one of the best web hosting services for beginners, period.
Why is it so good for beginners? Bluehost is the easiest to use and to set up, plain and simple. The company understands that hosting can be confusing for people who are just starting, so they make it as easy as possible. If you're just starting with a blog, Bluehost is a great choice.
Benefits of Bluehost
The other aspect of Bluehost that makes it great for beginners is the price. You won't break the bank with Bluehost, which is fantastic for bloggers who might take a while to monetize their website.
On top of that, they have helpful customer support, 30-day money-back guarantee, and an easy to use interface. Newbies and beginners rejoice, Bluehost is here for you.
---
5. HostGator Cloud Hosting - Reliable Hosting
Well Established and Reliable.
---
Key Features
Cost: $4.95/month
Uptime: 99.5%
Average load Time: 657 Ms
Free SSL certificate
Free domain included in basic plans
Free SEO tools with selected plans
Up to 6 core CPU
Pros
Fantastic uptime at a low cost
Knowledgeable customer support team
Useful website builder available at an extra cost
Cons
More expensive than many of its competitors
Hostgator Review
Websites and gators may not seem like two things that just go together, but HostGator has been making it work for quite a while. It's the web host of choice for thousands of online businesses and blogs of all sizes.
HostGator is excellent in terms of uptime at a low price. It has helpful customer support agents, and it's easily scalable, allowing your site to accommodate any level of traffic.
It seems like HostGator and Bluehost have more in common than we previously thought, find out exactly what in our Bluehost vs HostGator comparison.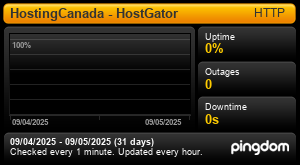 Bonus Features
Email, SSL, site transfers, site builder, daily site backups.
HostGator also recently launched a website builder, which makes creating your site a breeze for the hosting uninitiated. Combine that with a good base of global servers, and HostGator is a good second option.
Check out our tracking on the right side. We monitor the Gator 24/7 to check speed, latency, and any outages.
---
6. A2 Hosting - High Speeds
High Speed and Low Load Times.
---
Key Features
Cost: $3.92/month
Uptime: 99.1%
Average load Time: 601 Ms
Unlimited SSD space and transfer
Speed optimized WordPress
Free automatic backups
Straightforward and free site migration
Pros
Excellent speeds
High uptime
Fantastic customer support
Cons
Fairly high renewal rates
A2 Hosting Review
A2 Hosting is a solid all-around web host with extremely high uptime, excellent speed (some of the best in the business), and helpful customer support.
Founded way back in 2001 by a former Unix SysAdmin, A2 regularly makes PCMag's 'Best Web Hosting Service' list year after year. And we're inclined to agree that the title is well deserved for both U.S. hosting providers and website hosting in Canada.
We've chosen A2 Hosting as one of the top providers for many of the hosting packages reviewed on this site, ranging from basic shared monthly plans, all the way to dedicated service packages. With data centers in Michigan, A2 Hosting performs extremely well for small businesses across Canada.
---
What Type of Businesses Can Use These Web Hosts?
---
Any of the hosting companies listed can handle heavy traffic. If your site gets up to about 500,000 views per month, you'll be fine.
Keep in mind that every web host offers scalable service plans, and you can scale up as necessary. The best web hosts in Canada all use best WordPress hosting plans to save customers cost and provide top tier service.
Web Hosting Canada Review Criteria - How We Choose
---
Reliability (Uptime and Downtime)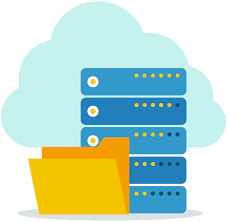 Website uptime and downtime determine how reliable a host is. These are some of the most important things to consider for any business, as downtime can be a major issue. It looks unprofessional and can be highly detrimental when it comes to your brand.
When you're looking for Canadian web hosting reviews, make sure to consider only services with very little downtime, and on those rare occasions when they go down, it's typically so they can fix something.
This means that you get advance notice, and a quality host will also try to have that kind of downtime at the most convenient time of the day.
Speed
Site speed is another factor that is important for your professionalism, as well as your search engine optimization (SEO). We're used to as fast as possible loading speeds, and most people aren't going to wait longer than a couple of seconds
Our metrics from the previous decade gave us plenty of data to compare the average loading times across all the largest cities in Canada, including Toronto, Montreal, and Vancouver. We then checked these results next to the average U.S. speeds. The top recorded load times we found were just 226ms, whereas the slowest were over 2,850ms.
Customer Support
Customer support gets overlooked sometimes with all the attention paid to the features web hosts offer, but it's an important item to consider because there can be a huge difference when it comes to customer support quality. When trying to find the best web host, you'll need to consider customer support seriously as part of your evaluation.
One may answer your questions in less than a minute, and others may keep you waiting for a day or more.
Fortunately, the three web hosts we recommend all provide prompt support and have representatives who are so polite that they could be from Canada.
Our top choice even has some customer service awards to its name. Yay! 
We were able to rate customer support without any tests since we've used these hosts for years. Here are the signs of topnotch customer support:
☑️ Support available 24/7
☑️ Live chat service
☑️ Agents who are native speakers of your language, friendly and can solve technical issues
☑️ A fast response time without any outdated ticket systems
Luckily, we have actual footage of some of the leading hosting companies' customer service. Watch and behold...
Best Web Host or WORST Hosting?
---
When it comes to web hosts, never go with the cheapest option.
You definitely get what you pay for with web hosting.
There are all kinds of scams in the web hosting industry, as companies offer low rates to get customers who don't know any better.
These hosts often make millions while using very low-quality servers, which leaves them vulnerable to security breaches. It would be easy to say this and then move on without mentioning who to avoid. But we'll tell you two of the worst offenders:
GoDaddy – Don't let the marketing fool you. GoDaddy has low-quality service but doesn't mind charging you a premium for add-ons that would be free with other hosts. Often touted as the best web host in Canada, we may as well call them ScamDaddy.
Network Solutions – Poor service and low-quality servers combine to make Network Solutions a terrible choice. Regardless of whatever Canadian web hosting review, you do read, Network Solutions is a bad pick.
If you go with a cheap web host, you may save money initially, but you'll either have far fewer features, or you'll need to purchase all kinds of upgrades and end up paying more anyway.
When you decide to switch to a better provider, it will be a hassle, and you'll wish you had gone with a quality provider from the beginning.
Canadian Web Hosting Reviews - Things to Avoid
I know keeping business spending to a minimum is important, but saving a few bucks on web hosting isn't worth the issues you'll experience later.
Here are the significant problems you'll have with a low-cost web host:
Potential Security Breaches 

– One self-proclaimed "free" web host called 000Webhost had 13-million 

user names and passwords leaked

.

Everything Costs Extra 

– A typical discount host could charge $80 for SSL, $30 for your domain registration, and $30 for basic privacy protection, which comes out to $140 per year.

Poor IP Neighbourhood 

– This makes your SEO more difficult.
What is the Most Popular Web Hosting Service?
---
It can be tough to judge different hosts because of all the different options and prices available. Some cost costing just $1 or $2 per month, and there are even some free web hosts available. As we mentioned, you don't want to go too cheap on your web hosting, but it's a waste to get a powerful hosting package you don't need.
We advise keeping it simple to start and upgrading as necessary. The most popular web hosting service is by far shared hosting, a topic which we will cover below. Let's take a quick look at our reviews below.
Top Hosting Types for Canadian Businesses
---
Most hosting plans fall under one of five categories, which are shared hosting, virtual private server (VPS), cloud hosting, dedicated hosting, and reseller. Let's review each kind of hosting plan in detail.
What is Shared Hosting?
Shared hosting is undoubtedly the least expensive option, and with this type of hosting, you're essentially renting space that you share with other sites. The cost of getting such inexpensive hosting is that this is the least powerful hosting option.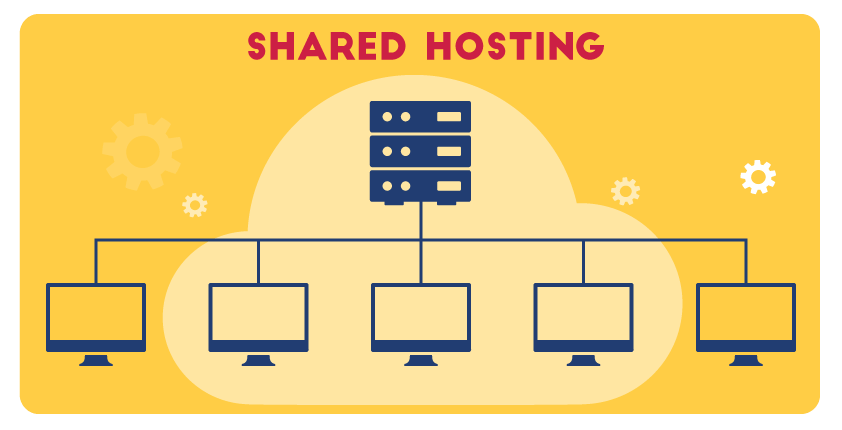 Shared hosting works because most sites get small amounts of traffic, which means they can share server resources without facing performance problems. Setup is simple when you get a shared hosting plan.
What is VPS Hosting?
The next step up from shared hosting is a VPS, which costs a bit more but also has more power. Even though you don't need to pay for your own server, a VPS host functions similarly to one, and you have full control over it.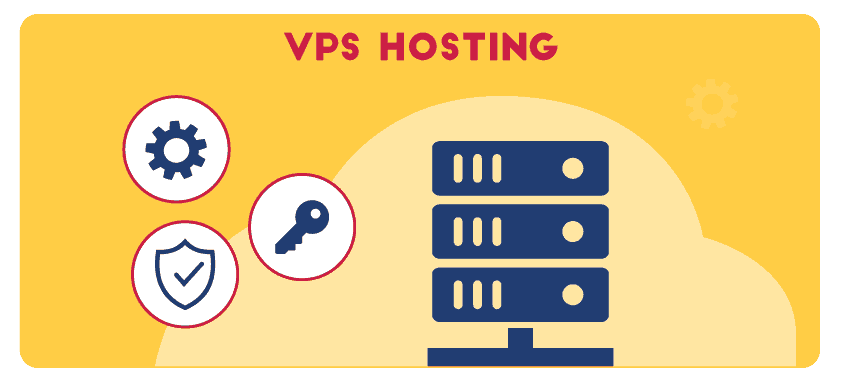 This does make the setup and management process more involved.
What is Cloud Hosting?
One option that has been growing in popularity in recent years is cloud hosting. It has some similarities with a VPS, but the key difference is that the server gets distributed over a large number of computers instead of having its dedicated physical address.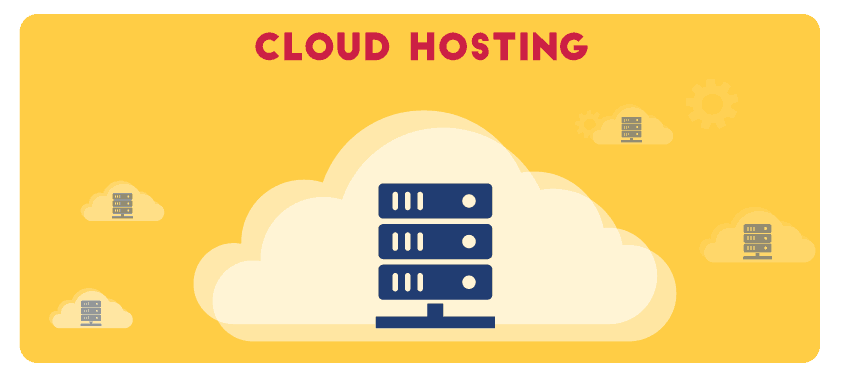 For the user, that means loading times are very fast, and this is easy to scale. If you need more speed or disk space, you can instantly upgrade through your hosting company. Overall, this is an excellent option for business sites.
What is Dedicated Hosting?
If you want the best of the best, then dedicated hosting is the way to go. As the name suggests, you get an entire server to call your own, and its only job is keeping your site performing smoothly.

This is the most powerful option, but it also can be difficult to set up and manage, and it will also cost you the most.
How Reseller-Based Hosting Works
Reseller-based hosting is a bit of an offshoot instead of a completely different type of web hosting. How it works is one party controls the server, and another party sells hosting as if they owned the server.
It's compatible with any of the types of hosting mentioned above. For example, you could choose a reseller that offers a dedicated server or cloud hosting.
It's common for resellers to buy in bulk and get many high-capacity servers. After that, they provide parts to individual sites. If you're planning to go with this option, you'll need plenty of technical knowledge.
What Determines Hosting Speed? (Fast Hosting)
The fastest web host is one that uses a dedicated IP or a super high latency data center. When looking for reviews of Canadian web hosts, it's important to remember this simple rule.
It's important to understand that data centers are like the heart of a hosting solution, the faster the heart can pump out blood (in this case bandwidth), the faster your site goes.
Sorry for the graphic analogy.
Web Hosting Comparison - Which CMS Should You Use?
---
Your content management system (CMS) is what you use to handle all the content on your site, including making modifications to the published content and uploading new content. Each CMS has its own interface, with certain CMS working with specific hosting options or being ideal for specific types of websites.
WordPress
If you only knew about one CMS, it was probably WordPress, as it's easily the most popular choice. Although it came out way back in 2003, the last few years have seen it rapidly increase in popularity, and it's now the CMS of choice for blogs and small business sites. Most of the best website hosting reviews you'll read will involve WP.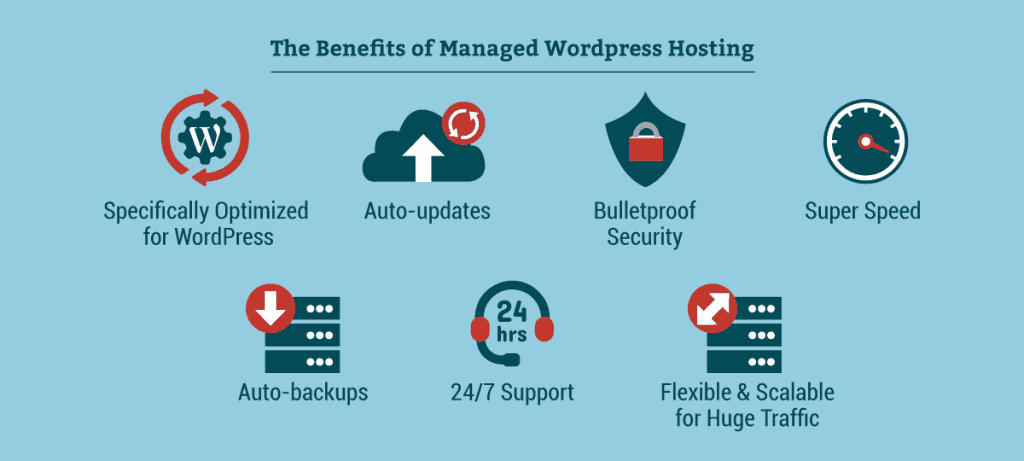 WordPress has many benefits, with perhaps the most significant being its range of customization options and tools. It's very secure, installation is a breeze, and it's easy to find support when you need it. If this is your first time creating a site, I'd highly recommend you choose WordPress when looking for the best web host.
There is a bit of a learning period, but that's true of any CMS, and the popularity of WordPress means it's wise to know how to use it.
PHP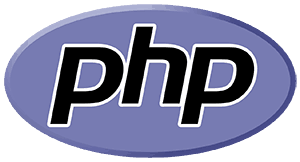 PHP has been around a long time, and it originally stood for the personal home page. It uses server-side scripting, and many popular CMS, including WordPress, Drupal, and Joomla, use this PHP script.
Although you don't need to understand PHP to set up a site in your CMS of choice, you will need a PHP developer if you have some very specific apps you'd like your site to run.
Java-Based Sites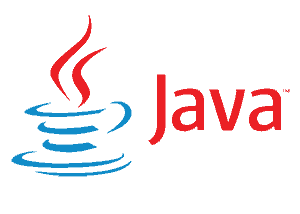 You may know Java as that thing you need to update now and then. Its main function is web apps, and if you're on a site with impressive graphics, you can bet that it's using Java. Java used to be much more popular on smaller sites.
Even though its popularity has declined a bit, it's still all over some major e-commerce sites, including Amazon and eBay. If you want the most high-end visuals and features on your site, then Java is just the ticket.
Joomla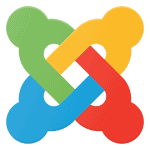 When it comes to CMS options, Joomla is likely the second biggest behind WordPress, although there's still a large gap between the two. One reason Joomla isn't as nearly as popular is that it's not particularly user-friendly. Unless you love Joomla, I'd advise going with WordPress, which is also what I tell all our clients. You'll get up and running faster, and I think it's also a better choice from an SEO perspective.
Choosing Between Windows-Based Hosts or Linux-Based Hosts
---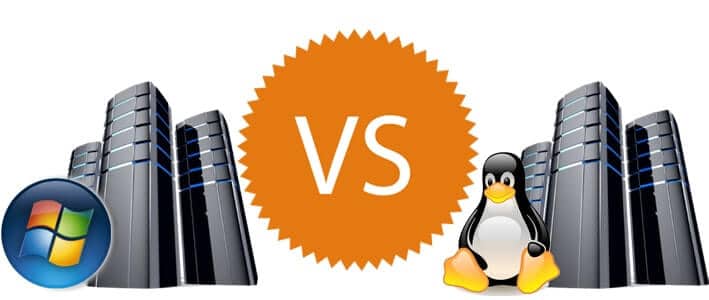 You may remember a section about dedicated servers in our hosting review. Hopefully, you do as it wasn't that long ago. Well, every server needs an operating system (OS), and the two options here are Windows-based hosts or Linux-based hosts.
Here's what makes them unique. The best web hosts out there all generally opt to use Windows-based servers. For cPanel goodness, check out this comparison of Plesk vs cPanel.
Windows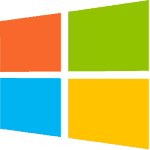 Windows has been Microsoft's OS for decades, and if you go with a Windows-based host, that means you can use Window's databases and apps, along with ASP.Net and other complicated scripts. PHP and MySQL are options as well. Typically, you'll pay a bit more for Windows-based hosts than for Linux-based ones, and even though crashes don't happen often with either of them, when you choose Windows, they tend to occur a bit more.
Linux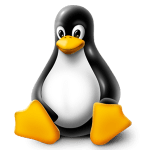 Microsoft may be a giant in the computer industry, but Linux is what most servers use because it's the industry standard. You can run almost any application on Linux, the servers are super reliable, and you're good to go with most of the modern programming scripts. You may see the term "LAMP" when researching Linux-based hosts, and that stands for Linux, Apache, MySQL, and PHP.
How Does "Unlimited" Hosting Work?
---
It's common to see providers offering unlimited plans, with the word "unlimited" possibly referring to storage, bandwidth or email. Make sure you check the fine print on these, as that offer can be a bit deceiving.
What it usually means is the provider hasn't set resource limits, and that unlimited offer applies to reasonable situations. It's not intended if you're getting a million page views per month.
The offer is basically a way to bring in customers. Just check the speed and don't get drawn in by an ad. Unlimited bandwidth doesn't mean much if you need to deal with slow speeds. In these Canadian web hosting reviews, we've excluded any top hosts that claim to offer unlimited hosting.
Wrapping It Up - Finding the Top Best Web in Canada
That's a lot of information to process. The best way to use this guide is to reference it as you evaluate web hosts, keeping your specific needs in mind. Most importantly, don't shop entirely based on prices. Quality is always most important, especially with something as important as your website.
That does it for our reviews. If you have any questions, just leave a comment below, and I'd be happy to answer anything that comes up.
Best Domain Hosting in Canada
---
You want a website, right?
Everybody does, but if the thought of trying to understand how to get one out of your head and onto the internet for others to see sends you to the ground in a quivering fetal position, take heart. We're here to help.
Things like domain hosting, registrars, name records, and hosting packages are not as complicated as you might think, even if you have a vivid imagination. Stay calm. Keep reading.
Domains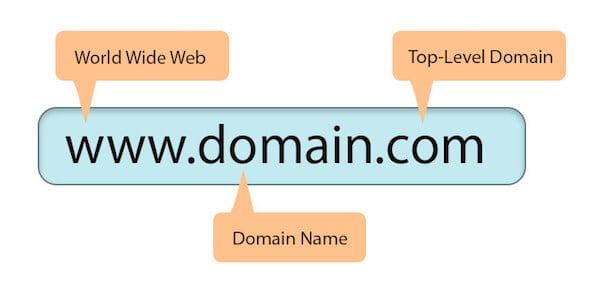 Even the most clueless among us probably realize that it all starts with a domain. Before anything else, if you want a website, you need one. An example of a domain would be BestWidgets.com (written out completely as http:// www. bestwidgets. com). It makes no difference whether you type or write in capital or small letters.
By the way, a quick check revealed this domain is currently for sale, so...if you sell widgets, and they're the best, you might want to get your offer in.
Back to the idea of a domain. Once you have a domain registered (stay tuned, we'll talk about this process in a minute), and under your control, you can add as many pages and subdomains as you like. Want to blog about widgets? Create a subdomain at  blog. bestwidgets. com.
Eager to wax rhapsodic about yourself and your love of widgets? Add a page like www. bestwidgets. com/about.
The basic idea is that securing a domain creates the foundation of the entire website to come.
To learn more about this, read our guide to the best domain registrars.
Domain Registrars and Registration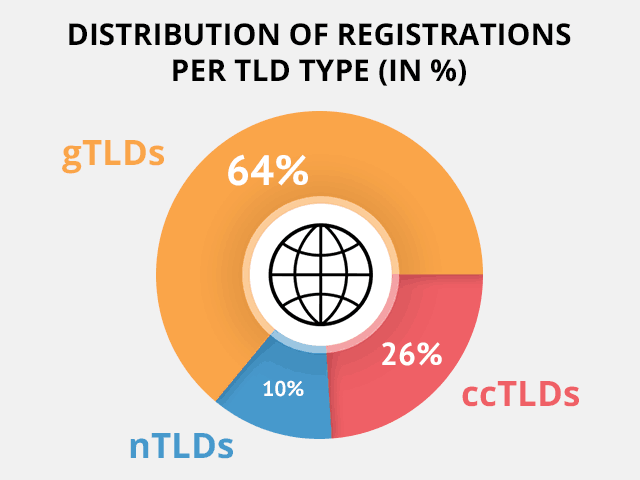 At the risk of making your eyes glaze over, you should understand how domains are sold and accounted for. Don't worry. There won't be a test. Just like when your parents made you eat carrots, this is for your own good. 🥕🥕
A register is an organization designated to maintain a list or registry of those who own a Top Level Domain (TLD) like .com, .net, and .org. Obviously, with more than 644 million active websites online, it takes more than a haphazard note scribbled on the back of an envelope to keep everything straight.
Originally, there were only a handful official registers that kept track of everything, but, along the way, a few enterprising entrepreneurs figured out they could contract with these registers to sell domains, turning it into what is today a thriving industry. The bottom line is that registrars sell domains and registers keep track of them.
Popular registrars include GoDaddy, NameCheap, and many others. Note, however, that most good hosting companies (like the ones we recommended) will provide you with a free domain when you sign up for a new hosting plan.
A free domain is a great way to save a few bucks at the beginning of your website building journey and one of the key things we included in our Canadian web hosting reviews.
What is a Domain Name Record?
Another term you might run across is the domain name record. This is a reference to the way that the internet works. The domain you just bought is not actually how the internet servers find and display your website.
Instead, they take a user's request and match up the domain to a sequence of numbers in the registry, called an IP address, and send over the associated files - which just happens to be your website.
Web Hosting Explained for Beginners
Now we're getting down to the good stuff and the reason we're all here in the first place, web hosting. Once you have a domain and are ready to build a website, how do you actually get it online for servers to find and display?
Good question. You need a web host.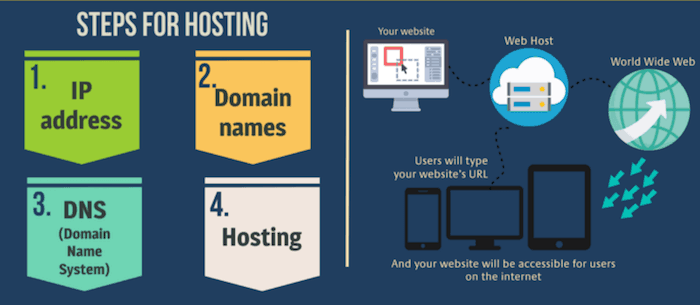 Since you can't just throw your website's files on the kitchen table and expect them to magically end up on the internet, another industry has grown up selling online storage space for your website.
Some of these companies that you've probably heard of thanks to the ridiculous level of advertising -- somebody's making serious money in this game -- but we digress. We're talking about names like GoDaddy, HostGator, and Bluehost.
So, you have three choices when it comes to choosing a web host:
Visit 

Namecheap.com

, buy a domain, and hope you set the nameservers to point correctly to your web host, OR…

Set up an account with SiteGround, get a free domain in the process, and let them do the hard work for essentially the same price.

Or use one of the recommended 

best website builders

, such as Wix and Squarespace. These guys take care of all the registration and hosting for you.
Website Hosting Canada Reviews - Avoid These Mistakes
---
There are a lot of ways to screw up the process of choosing a good web host, but here are the four most common we see.
Hey, don't blame yourself. They don't teach this stuff in school. Or maybe they do, but you were snoozing in the back row.
#1. Going With the Absolute Cheapest Host You Can Find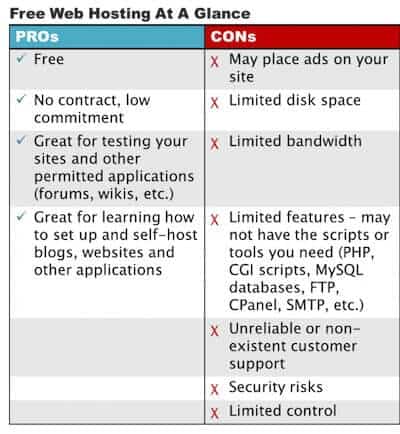 We're not going to be the bad guys to tell you that cheap is always bad, but by the time you've lived a certain number of years on this planet, you should probably realize on your own that the tradeoff for going with the lowest cost is often a crappy product, bad service, limited features, and a dedicated "we don't care" approach to the customer service.
When it comes to bottom-feeding web hosts (some of which are literally free), you can add another item to the litany of repugnance. They will upsell you like crazy.
True, you technically receive storage space at no cost, but you will receive little else unless you pay extra.
Need more space or bandwidth? Gotta upgrade.
Want backups and a control panel? Gonna have to upgrade.
Don't know what you're doing and need to talk to someone? It costs extra for tech support.
You get the idea. The basic point is that the free package you get is almost non-functional. For function, you have to pay more. Sometimes a LOT more.
Good thing you're reading our web hosting reviews 🙂
#2. Choosing Any Platform Besides WordPress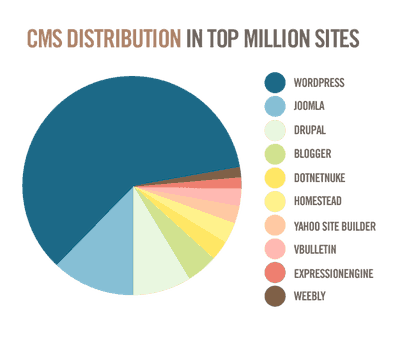 The WordPress content management system (CMS) powers more than 33 percent of all websites. That itself should be enough to sway your decision.
The bottom line is that it doesn't matter what kind of website you want to build -- e-commerce, blogging, online newspaper -- WordPress is the easiest to use and comes with a built-in thriving community of developers and mentors.
Before the advent of CMS platforms like WordPress (other popular ones are Joomla and Drupal), web design was restricted to those who could wrap their head and fingers around HTML code.
Building and designing a site of any substance was not something you could knock out over a long weekend. Things changed in a hurry when the first version rolled out in 2003, and from there, it just got more powerful and user-friendly.
The bottom line. If it ain't broke, don't fix it. Pick WordPress, especially if you aren't a coder. 🤓
#3. Ignoring the Fine Print in Your Hosting Package
The first time a new domain name owner heads online to pick a web host, the first thing he or she looks for are the usual suspects for comparison shopping -- disk space and bandwidth. Left unsaid is the reality that these constraints last mattered about two decades ago.
That's a bit of an exaggeration, but you should know that a monumental shift in the nature of websites is underway, and the factors that hosts use to reel in unsuspecting rookies aren't the ones that really matter.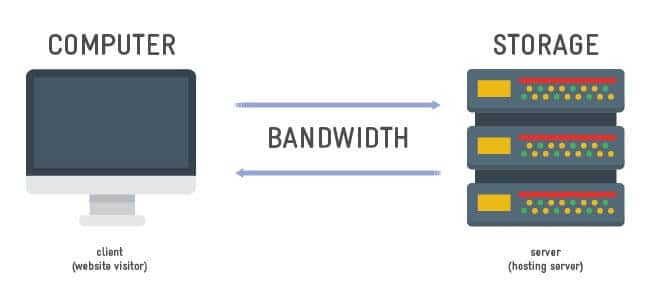 Here's the lowdown. As the design shift continues from static to dynamically generated pages, the chances are that you'll run up against a trio of limits which have nothing to do with storage space or bandwidth long before you push those boundaries of your plan.
We're talking about CPU usage, RAM usage, and database connections. Many web hosts, even some of the good ones, and all the cheap ones have limits on these factors that are detailed in the fine print under the term "resources."
Our advice. Check out the storage space and bandwidth allotments, but locate and consider what kind of resource limits might be at play as well.
#4. Paying for SSL

This one is short and sweet. If you're thinking about paying for a secure sockets layer (SSL) certificate -- don't. Legitimate hosts will give it to you for free.
You definitely need it, though, because Google has already started the process of degrading search engine rankings for those that don't, but no need to pay to get one. Make sure you read reviews or detailed info from your hosting company before signing up.
Read more about other types of hosting: