Disclosure: Hosting Canada is community-supported. We may earn a commission when you make a purchase through one of our links.
Learn more.
5 Best (Almost) Free VPNs for Canadians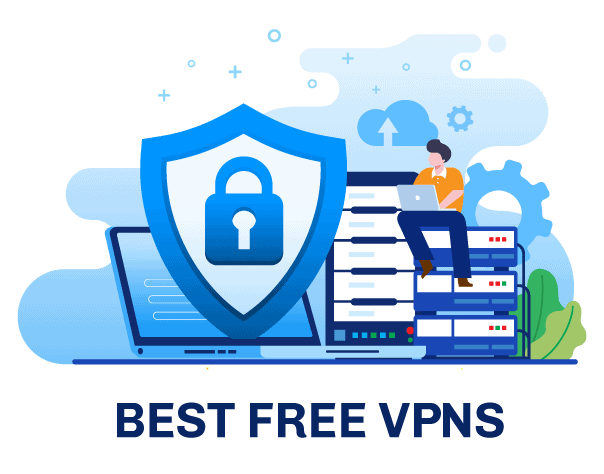 We all like free stuff. But, sometimes "free" comes with a hidden cost.
Take virtual private networks (VPNs), for example.
They promise privacy and anonymity online, and most provide it to the best of their ability. But VPNs that are 100 percent free either offer shoddy, unreliable service or make their money in other ways, often at your expense.
Completely free VPNs are untrustworthy and you shouldn't confide your privacy and security to them.
We've found a way that you can still have free service from some of the best VPN Canada, and the companies that offer it while putting your privacy at a premium.
👉 TDLR – While there are 100% free VPN services out there, these guys still need to rent data servers and proxy IPs, which means they need a way to make money. They need a product which in this case…is you. They sell your data, meaning that basically whatever you download/upload via your Internet connection while connected to the free VPN is up for sale.
Bottom line – unless you don't care about your online identity/privacy at all, I would stay far away from a Free VPN. I've compiled a few premium picks that are incredibly cheap and don't sacrifice quality for the price. SurfShark is one of my recommended picks, you can visit their site or read their review here.
VPN
PRICE
SPEED
RATING
1
SurfShark
$1.77/mo
Download/Upload: 82/75 Mbps

★★★★★

2
NordVPN
$3.99/mo
Download/Upload: 16.11/12.83 Mbps

★★★★★

3
ExpressVPN
$8.99/mo
Unlimited

★★★★★

4
VyprVPN
$2.50/mo
Download/Upload: 40/32 Mbps

★★★★

★
5
WindScribe
$1/mo
Download/Upload: 39.81/19.77 Mbps

★★★★

★
---
What is a VPN and Why do You Need One? 🕵️
---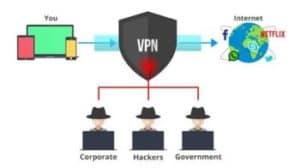 Virtual private networks are a necessity in this day and age. More people are connected to multiple devices at home and work, and cybercrime is increasing daily. The past few years have seen record data breaches and ransomware attacks that put all of us at risk.
In response, governments have implemented new regulations that are meant to protect consumers but threaten our privacy.
Since 2017, internet service providers in Canada are allowed to sell your personal information to third parties. Some are even legally obligated to collect metadata from users, including your name, address, date of birth, and email addresses.
They're even allowed to provide information about what websites you visit and who you communicate with online. Due to their participation in the Five-Eyes Alliance, Canadian users could be in jeopardy as well.
The next few years promise more of the same. These factors have led civil rights groups and security experts to recommend installing a VPN on all devices and networks.
How Your Data is Used and Abused 🗄️
---
The above circumstances will be true no matter if you choose a free VPN, a cheap service, or a high-end premium network.
The reason to avoid a 100 percent free virtual private network is what they do with the data they pretend to protect.
VPNs run on technology, and tech costs money. If they aren't making a profit from paid subscribers, they're going to have to find another way to pay the bills. This could be in the form of limited or outdated tech or pushing all of their clients through a limited number of IP addresses.
Totally free VPNs are also about 70 percent slower than paid services due to all of the traffic on a limited network. They also make money by generating ad revenue.
👉 Guess who is the product in that scenario? That's right, it's you. 👈
Free VPN providers make money off of their "customers" in several ways:
☑️ They track everything you do and sell the information to research firms or third-party marketing companies.

☑️ They collect information ranging from personal identifiers to financial data and store or sell it.

☑️ IP addresses are visible to other people on the network.

☑️ Since these services are free, there is little quality control over who uses them.

☑️ They display ads from third parties, which provides another revenue stream
One of the biggest targets is mobile apps. Of the VPN apps for Android devices, researchers discovered that seventy-five percent used tracking software to spy on customers. Upon installation, 82 percent of apps tested asked for access to accounts, contact list, and text messages.
If you value your data and your online identity, saving a few dollars a month isn't worth it.
Below I've compiled a list of the cheapest VPNs out there to help you save a few dollars and not sacrifice quality.
Let's get into it!
🇨🇦 Top "Free" Options for VPN Service in Canada 🇨🇦
---
Based on our criteria, these are the top 10 VPNs available in Canada. Our picks were based on features, speed, security, price, and available resources.
1. SurfShark – Great Speed and 60% Off Regular Pricing
---
Key Features
Great apps
DNS and webRTC leak protection
Unlimited devices, connections, and bandwidth
24/7 live chat support
256 AES encryption
No log policy
Expanding base of servers
IPv6 protocol
Supports OpenVPN and IKEv2 protocols

Resources caps: Unlimited
Servers and locations: 1040 servers, 60+ locations
Speed: Download/Upload: 82/75 Mbps
Compatibility: Windows, macOS, Linux, iOS, Android, Fire TV, Apple TV, smart TVs, PS4, and XBOX
Visit SurfShark.com
---
PROS
Unblocks Netflix and other streaming services
Great for torrenting and P2P file sharing
Strict no-log policy
No caps on bandwidth or connections
Top-notch security and encryption
Located in a country with no laws regarding data retention or reporting
CONS
Fewer servers than other providers
Speeds are variable from server to server
App interface could be better optimised
Why it Made the List
This is one of the few networks that offer the IPv6 IP protocol. With this technology, the company has access to virtually unlimited IP addresses. The old standard of IPv4 meant that VPNs needed to recycle the same IP addresses to their customers.
After a while, geo-blocked streaming services like Netflix would notice an unusual amount of traffic coming from the same IPs. They would add these suspicious IPs to a blacklist and VPN users could no longer access their content. Being the best free VPN is not only about the stats and speed – it's about the ingenuity that comes with the service as well.
The other reasons we love SurfShark is the lightning-fast speeds and top-notch security. It's everything a VPN was meant to be and more.
Pricing and Plans
This company offers a 30-day money-back guarantee and some of the most reasonable prices in the industry. You can get a 27-month contract for just $1.77 per month, which is the best deal. Other plans are $5.99 per month on a one-year contract or $11.95 per month on their pay-as-you-go plan.
2. NordVPN – Best Secure Service for Price
---
Key Features
DHE-RSA-AES356-SHA encryption suite
IKE ciphers
iOS app
Smart Play
Double VPN
Tor-over-VPN
Free trial and money-back guarantee
Socks5 proxies
Killswitch
24/7 live support

Resources cap: Unlimited
Servers and locations: 5200+ servers in 59 countries
Speed: Download/Upload: 16.11/12.83 Mbps
Compatibility: Windows, macOS, Linux, iOS, Android, routers, and smart TVs
Visit NordVPN.com
---
PROS
Supports Netflix and 150+ streaming services
Ideal for torrenting and P2P file sharing
Strict no-log policy
Supports TOR-over-VPN
Double VPNs and dedicated IP addresses
Ad-blocker included
CyberSec
Offers: IKEv2, OpenVPN, PPTP, L2TP, or IPSec protocols,
CONS
Slower speeds than other contenders
Payments are routed through CloudVPN, Inc. a US-based company
Why it Made the List
Not only has this company been around for a while, but they also offer a lot for a relatively small price. There are thousands of servers in their network, you can also get a dedicated IP address, and their security is state-of-the-industry.
The only drawback is the fact that. although the NordVPN is located in Panama, the company you pay through is located in the United States, which means your activities could garner attention.
Pricing and Plans
This company stands behind their service with a free trial and 30-day money-back guarantee. Once the trial has ended, you'll go to a long-term plan of two years for $3.71 per month.
This option gives you an additional three months for free. You could also opt for a one-year contract at $4.92 per month, two-year contracts for $3.71 per month, or pay-as-you-go for $11.95 per month. You can even pay with crypto or Alipay, in addition to credit or debit cards and other alternatives.
3. ExpressVPN – Bet Premium Service
---
Key Features
Chrome and Firefox browser extensions
iOS and Android apps
No-log policy
24/7 chat support
Unlimited access to streaming services
Split tunneling
Tools for DNS/webRTC leak detection and speed checks

Resources caps: Unlimited
Servers and locations: 3,000+ servers in 94 countries
Speed: Download/Upload: Claims unlimited speeds
Compatibility: Windows, macOS, Linux, iOS, Android, routers, and smart TVs
Visit ExpressVPN.com
---
PROS
Unlimited data and speed, no throttling
Military-grade security and encryption
Free trial
Thousands of servers
Great for streaming, P2P, and torrenting
Anonymous payment system for true privacy protection
CONS
Pricier than other services
No dedicated IP addresses
Limited customization
Why it Made the List
This company boasts more than 10 million satisfied customers worldwide, and it has to do with its reliability and great customer service via 24/7 live chat support. They are completely unlimited on everything but connections, which are limited to six devices.
However, it supports all devices and operating systems while providing top security. You can try it for 30 days, free of charge, and they also offer a money-back guarantee.
Pricing and Plans
This company offers a 30-day free trial and money-back guarantee. After that, you can opt for one-year contracts at $8.99 per month with three months free, six-month contracts at $9.99 per month, or pay by the month at a rate of $12.95 per month. You can pay by credit or debit, PayPal, Bitcoin, and other alternatives.
4. VyprVPN – Great Service But Overpriced
---
Key Features
VyprDNS™ and Chameleon™
Killswitch
NAT firewall
Encrypted messaging app
Unblocks Netflix (most of the time) and other streaming content

Resources caps: 1G
Servers and locations: 7,000 servers, 70 locations
Speed: Download/Upload: Average 40/32 Mbps
Compatibility: Windows, macOS, Linux, iOS, Android, routers, and smart TVs
Visit VyprVPN.com
PROS
Autoconnects when using a public network
Superior security
Always works on advancing tech
Lots of servers and locations
No third-party proxies
Based in Switzerland
CONS
Free trial is limited to only three days
1G data cap
Some unblocking issues
Only two simultaneous connections
Money-back guarantee is only available after paid subscription
Why it Made the List
They may put limits on data, connections, and other resources, but the power and security behind this brand are undeniable. They use standard encryption, leak protection, and security protocols, but add two proprietary bits of technology that out the whole thing on steroids.
You'll also be able to enjoy your favorite streaming services, though it has a spotty track-record with Netflix. They even have an encrypted messaging app.
Pricing and Plans
Three-day free trial and 30-day money-back guarantee, but only with a subscription. Subscription options are for a two-year contract at $2.50 per month, one-year terms at $3.75 per month, and pay-as-you-go service for $12.95 per month. Payment methods include credit/debit cards, PayPal, and Alipay.
5. WindScribe – Free Option But Limited Speeds
---
Key Features
Ad blocker
Firewall
Strict no-log policy
Anonymous pay and signup
Supports P2P file sharing
Max connection speeds

Resources caps: 10G per month
Servers and locations: Just 11 servers in 46 locations
Speed: Download/Upload: 39.81/19.77 Mbps
Compatibility: Windows, macOS, Linux, iOS, Android, routers, and smart TVs
Visit Windscribe.com
---
PROS
100 percent free service
High connection speeds
Absolutely no logging
Free ad block and firewall
High data cap
Supports torrenting
CONS
Money-back guarantee only good for three days
Upgrades or discounts only available via cryptomining
Fewest number of servers and locations
No OpenVPN
Only one connection at a time
Free trial limited to 10 locations; US and Canada are among them, though
Why it Made the List
Despite being new and limited in reach, this company shows promise. They cater to their customers by providing incentives, and they support a range of devices. They'll also give you a free ad blocker and a built-in firewall for extra protection.
This is one of the few VPNs that offer a completely free service without skimping on speed, security, or service. You can even sign up without an email and pay anonymously.
Pricing and Plans
Their innovative "Build-a-Plan" options say "0" on their website, but it amounts to $1 per month, per location. You get a lot for that investment.
However, if you want more features and functions, WindScribe offers two premium plans. There's a yearly contract for $4.08 per month or a pay-as-you-go monthly service for just $9.00.
Free VPNs Versus Paid: What's the Difference? 🆚
---
Our VPNs are technically free as you can try them out for an average of 30 days before you're bound to a contract. Premium services are best if you can afford them, but most of us don't have the budget to accommodate another monthly bill.
We've tried to provide you with a list that's objective and packed with providers that offer free trials and nearly free services, but give you a lot in return. Perks include more gigs, higher bandwidth, and advanced features like intrusion/leak detection and prevention.
No VPN is 100 percent safe and anonymous. But we feel that paying a little to increase the odds that you and your information are protected is worth the price.
Reliable paid VPNs will allow you to enjoy blazing fast connections and download speeds, 24/7/365 support, strict no-logging policies that are backed in writing, and advanced features. These include:
☑️ Speed tests

☑️ Ad blockers

☑️ URL filtering

☑️ Intrusion protection
According to our research, the most trusted and reliable VPN providers are NordVPN and SurfShark. Both of these services are secure and easy-to-use. They are relatively inexpensive and compatible with all major platforms.
That being said, there are plenty of low-cost VPN providers who deliver sufficient speeds and adequate features. That means you don't have to pay for services you don't want beyond basic streaming and surfing.
Buying Guide 🏬
---
There are several things to pay attention to when choosing the best free VPN, like security, speed, data limits, servers, logging policies and more. We've explained some of them below.
Security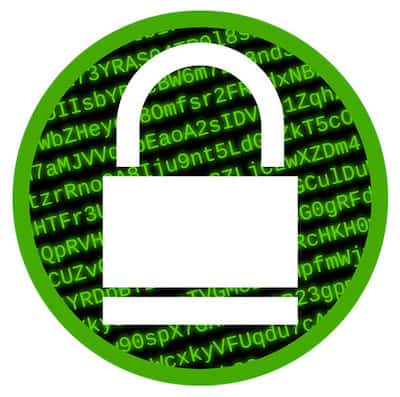 Without a doubt, your main concern when choosing a VPN provider should be security, at all times. But just because VPNs are used to provide secure connection, doesn't necessarily mean they're all safe.
If you want to pick the safest VPN out of the bunch make sure they check off some of the most desirable security marks and features. We're talking about DNL leak protection, solid encryption and NAT firewall.
For those who are not completely sure what to pay attention to, know that there are several important VPN protocols you'll come across when trying to find the best free (or paid) VPN, and those are:
☑️ OpenVPN
☑️ PPTP (Point-to-Point Tunneling Protocol)
☑️ SSTP (Secure Socket Tunneling Protocol)
☑️ L2TP (Layer Two Tunneling Protocol)
☑️ IKEv2 (Internet Key Exchange version 2)
If you want to add some extra security, you should consider getting a VPN with a kill switch. What kill switch does, is basically preventing any data leaks when your connection drops.
Now, not all VPN providers offer this feature, but you can use a kill switch from another provider. Know that this is not as user-friendly, and it usually costs more. However, it will get the job done. It is safe to expect that many providers will lack this feature in their free plans.
Speed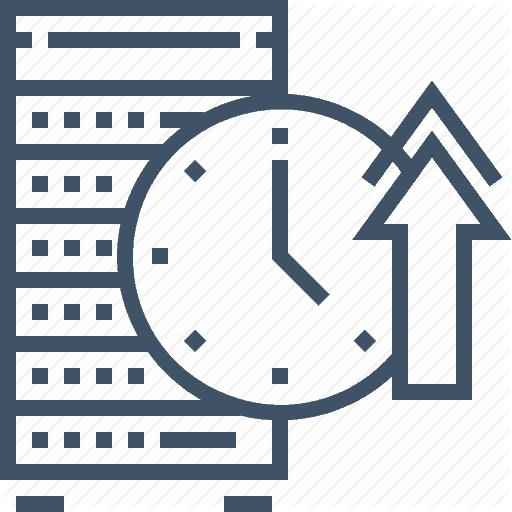 Security should be your number one priority when looking for free VPNs. But, that doesn't mean you should neglect speed. Even if you opt for a free VPN, you can still get some good high-speed offers.
One of your main concerns should be finding a VPN with solid download and upload speed, especially if you're going to use it for some torrenting.
Speed also plays a huge role when it comes to streaming. So, if you're going to use your VPN on a platform like Netflix, or something similar, make sure it allows high-speed streams.
Otherwise, if you're aiming for a smooth browsing session, then you should look for a provider with good bandwidth.
That being said, it's likely that a free VPN won't get you that far in terms of speed, since most providers limit your internet usage, and inevitably slow everything down.
The Number of Servers and Their Location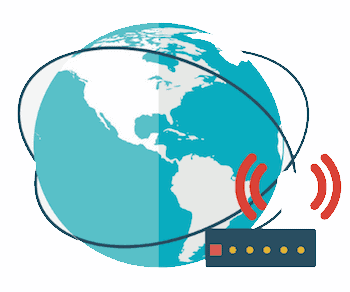 Closely related to your connection speed is the number of servers and their proximity to you. Naturally, if the servers are located close to you, you'll get much higher speeds than if they were located somewhere far away.
If you plan to use your free VPN for gaming, try to opt for a server closer to you, since input lag plays a huge role in your gaming experience. On the other hand, if you're going to use it to view any geo-restricted, you should use a server located somewhere else.
Bear in mind that if you go with a free version of the VPNs listed above, you'll probably be limited to a lot less locations, since those providers offer a much bigger choice to their paying clients.
Monthly Data Limit
When it comes to free VPNs, "you get what you pay for" starts to make sense. In this case, you don't get much. A lot of the free VPN plans offer a restricted data limit, and you'll probably use that up in no time.
In turn, you'll be left with slow browsing speeds, which is something you should try to avoid if possible. That's why you should consider getting a VPN that has no cap. Two services we recommend are NordVPN and ExpressVPN.
Privacy Policies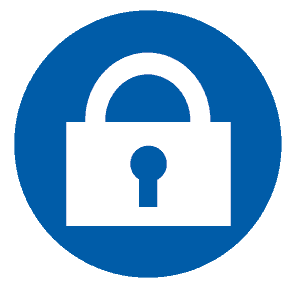 You should cherish your privacy, always. This means being 100% sure in whose hands you're putting it into.
It would be wise to always choose a trustworthy service, a provider that always displays its privacy policy publicly, where you can check how they log your data and traffic.
As a rule of thumb, most reputable VPNs will be honest about their logging policy.
Device Availability
Another important factor to consider which platforms and devices are supported by your provider. You need to be sure if it supports Windows and macOS. Or maybe you need a VPN specifically geared toward Android or iOS devices.
If you need to have multiple devices protected at the same time, you should check which VPNs offer such connectivity. There are some free options that offer two connections at the same time, one of which is VyprVPN.
Although there's a chance that won't be enough for you, in most cases, those two devices will be more than enough for you.
Free VS Paid
When it comes to your security and privacy, you'll find that paid VPN plans offer much more than their free counterparts. In most cases, you won't be satisfied with features that come with free plans, which can also leave you vulnerable to some risks.
That's why it would be wisest to give a free trial a go, which most of these providers offer. Then you'll know whether investing in a premium plan is worth it or not.
Best Free VPN FAQs 🙋

---
If you're just looking for some quick advice about free VPNs rather than going through all the reviews here's a brief FAQ section for your convenience.
What is the Best Free VPN for Android?
A: In our opinion, ExpressVPN is the best VPN free of charge for Android-powered devices. The company offers a free 30-day trial that lets you try it before you buy it.
What is the Best Free VPN for Torrenting?
A: Any of the VPNs on our list would be suitable because of how VPNs operate. However, totally free services aren't good for torrenting because the technology and equipment cost money. That means "free" services rout anybody who's signed up through the same IP address, which would make it subject to flagging and an eventual blacklist.
Are Free VPNs Dangerous?
A: The short answer is yes. Using a free VPN is the same as using an unsecured public network, You won't get the privacy or security you'd enjoy with a paid service, and the company is likely making their money by selling your info.
Which Free VPN is best?
A: As we said before, totally free services aren't worth it. They're not secure and third-party sharing/sales defeat the purpose of having a VPN in the first place.
What is the Fastest Free VPN?
A: They tend to all perform with a lot of lag because most of the traffic is routed through the same IP address. Go for cheap, safe, and reliable instead.
What is the Best Free VPN for the iPhone?
A: None of those we tried from the iStore were particularly impressive. In fact, 80 percent turned out to be scams.
Final Thoughts 🖊️

---
Our goal is to provide you with the most up-to-date information possible so that you can make wise decisions when browsing the best free VPNs. If you still don't know why you need a VPN or which is the best, let me provide you with a quick overview. You can also check out our full VPN reviews for Canada for complete details about each provider.
Canadian citizens and visitors alike should be aware that Canada is part of several alliances that allow government spying and information sharing amongst each other.
One is the Five Eyes Alliance of the native English-speaking countries, Canada, the US, the UK, New Zealand, and Australia. Canada is also part of the 14 Eyes Alliance that includes the Five-Eye nations plus several European countries.
To block them from collecting your sensitive personal data and to prevent against malicious cyber attacks, you need to use a VPN. The VPNs on this list are renowned for their ability to block ads, unblock censored content, and provide the utmost security when you're active on the internet.
For these reasons, you need technology to protect your identity, location, and activity. Not because you're planning anything wrong, but because you are a private citizen and deserve to surf in privacy and security.
Of our picks, I would personally choose SurfShark as the best free VPN software. Following a close second would be NordVPN. Even times when there have been a few glitches, they constantly take feedback from customers to improve their services. Both are easy to use incorporate strong encryption standards, have the fastest connection and download speeds, and they're both priced right.
Another great pick is VyprVPN. It's fourth on our list, but they're improving their technology to give the others a run for their money. The service is especially notable for what they're doing with mobile apps. VyprVPN is great for viewing geo-blocked content and a unique user interface.
Since many of these offer a free trial, why not try a few of our top picks and decide for yourself? What have your experiences been with these or other VPNs? Add your review to our page.
More Related Guides:
---