Disclosure: Hosting Canada is community-supported. We may earn a commission when you make a purchase through one of our links.
Learn more.
The Best VPN Services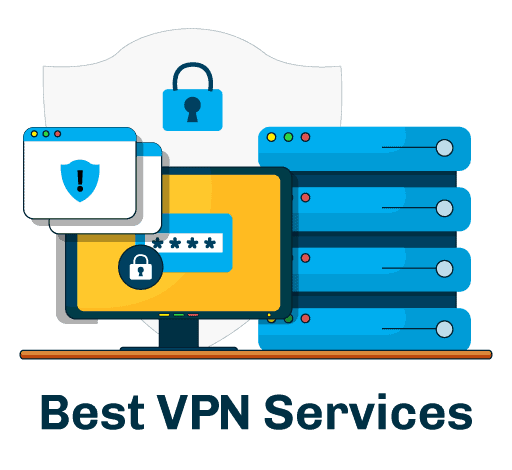 We Canadians are a proud bunch. We love our Canadian products, great outdoors and some of us even love the insanely long winters.
We also love how safe our country is. 🇨🇦
Being from Ottawa, I know that safety is one of the main reasons why people retire here and raise their kids here. And while living in Ottawa is a heck of a lot safer than living in a city like Detroit or New York, there is a growing trend of cybercrime.
Statistics Canada (our national statistics office) compiled data gathered from nearly every police force in the country and found there were 7,727 victims and 32,968 cases of cybercrime in 2018 alone.
While most of us don't have to think about protecting our homes, we do need to seriously consider protecting our identities.
One of the best ways to do that is by using a VPN.
What is a VPN?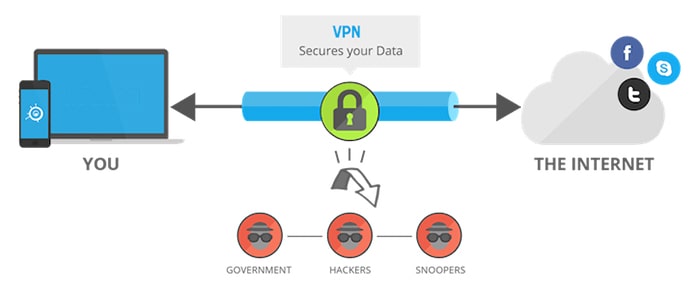 It's a secure tunnel that allows you to surf with anonymity, stream movies and other content regardless of your geographic location, and prevent cyber crimes like identity theft.
You can think of a VPN as an anonymous shield that protects YOU and your data while you do whatever it is that you do online. 
You can set up a VPN on nearly any device or router, smart TV, or gaming console. They're also compatible with most common operating systems, including Windows, Mac, Android, iOS, and Linux.
Installing a VPN to run through your router will allow you to protect any connected device. Information about how to set up a VPN on your devices is available from your network service provider.
However, not all VPNs are created equally.
The goal of this guide is to provide Canadians with the information needed to safeguard their online privacy.
Do You Need a VPN?
---
Is it worth the expense of signing a contract and taking on another monthly bill? I would say, yes.
It is if you travel beyond your home province, access medical records and accounts online, own IoT devices, or perform any sort of financial transactions via a mobile app.
Not using the best encryption and leak protection leaves you exposed to malicious third parties, hackers, and other types of intrusions into your business and private activities.
Now that you know why you should be using a VPN, which ones are best and what should you look for in a plan?
I've gone through the info about providers in Canada to give you the scoop on the best ones for steaming, gaming, business, and more.
🇨🇦 VPN Canada Reviews 🇨🇦
---
We believe in giving our readers the facts. When evaluating the best of the best for Canadian consumers, we looked at seven factors:
If you want a more detailed breakdown of each of these scroll to the bottom
Security and privacy features
VPN Protocol used – L2TP vs IPSec vs PPTP
Speed that doesn't sacrifice security.
Data leakage protection
An absolute ban on logging
Support for Netflix and torrenting
Responsive support and wide knowledge base
Value pricing without sacrificing all of the above
1. NordVPN – Best Overall for Security/Speed
---
Key Features
Highest security with double encryption
Fast connection
More than 5,000 servers
Strict no-log policy
Killswitch
30-day money back guarantee
24/7/365 support
Netflix-ready
Compatible with all devices
Pros
Double encryption means extra security
User-friendly
Can connect up to six devices simultaneously
More than 5,000 servers
Supports torrenting
Browser app available
Supports Netflix
Cons
No discount on short-term contracts
Month-to-month rate is high
Even people who aren't familiar with VPNs have heard of Nord – it's advertised everywhere. There's a good reason for this.
With NordVPN, you get the highest value-to-price ratio of any other VPN we've tried. They tick every box as far as basics go, and their user interface is the easiest to use.
When you choose NordVPN, you're getting high-level security at a great price. You'll also have the highest number of servers and locations, which will ensure speedy connections no matter where you're located. This is especially nice for customers who are geo-blocked from streaming services and torrenting, and it's great for use on the road.
Security and Speed
The top feature of NordVPN would have to be its security. This service comes with a double data protection protocol that will keep you super safe. It works by relaying your data through encryption on two servers as it passes through the network.
This extra step makes sure that your information is masked from any spies or intruders.
Never, during any test, have we found NordVPN to be a data leaker. This is the second biggest concern when using a virtual network. Best of all, their location under Panamanian jurisdiction means they're able to honor their strict no-log policy.
Even if you're living in Canada with its strict legal system, the government can't force NordVPN to provide your information or activity.
Pricing and Plans
Like many services, Nord offers a 30-day money-back guarantee. That makes it easy to try before you buy and make sure NordVPN is the right fit. If you decide on a contract, you can choose a two-year plan for only $3.71 per month. Just make sure to cancel within the 30 days if you're not ready to commit.

The Best VPNs come in all shapes and sizes just like NordVPN's pricing and plans. You could also consider a monthly pay-as-you-go plan for $11.95 per month. Other options include an annual contract for $4.92 a month or a two-year contract for only $3.71 per month.
To our way of thinking the best deal is definitely the three-year contract. How can you go wrong with all the security, features, selection, and speed at that price? Combine that with a money-back guarantee, and you're protected all around.
The annual plan is almost twice that rate, and the two-year plan is nearly the same. If you're willing to sign on for two years, why not go one further and get a better rate?
Customer Support
Another perk of choosing NordVPN is flexible support. They're available 24/7 through live chat and knowledgeable agents. If you're not having an immediate emergency, you can contact them through email.
There's also a pretty comprehensive FAQ section on their website and a range of tutorials if you're the DIY type.
Although the support is great and the agents helpful and friendly, the easy use of the VPN makes needing help almost unnecessary. However, you'll find them ready with the right answers and fast response time if you do get in touch with customer support.
Compatibility
The Best VPNs should not have to sacrifice one thing for another. When it comes to both privacy and ease of use, NordVPN won't let you down. This service offers a high level of compatibility, and installing it on any device is a breeze.
No matter which OS you're using, the apps will still work without a glitch. You won't lose any speed either, with such a high number of well-placed servers and locations.
2. Surfshark: Best Budget Choice
---
Key Features
Fast connections
More than 800 servers
Zero logging policy
30-day money back guarantee
Killswitch
Supports torrenting/P2P sharing
Netflix-ready
Secure VPN protocols
Compatible with most operating systems and devices
Pros
Strict no-log policy
Best platform for streaming
Supports P2P and torrenting
Strongest encryption and security available
Accepts crypto currencies
Cons
Speeds are inconsistent from server to server
Still trying to build their server base
We've found a very close number two in Surfshark that any Canadian would be happy to use. This company has built quite a reputation in its fairly short life. They offer the speed and security we want at the right price.
Since these are the most important considerations, we're going to be keeping an eye on SurfShark to see if it expands beyond the relatively low number of servers and locations.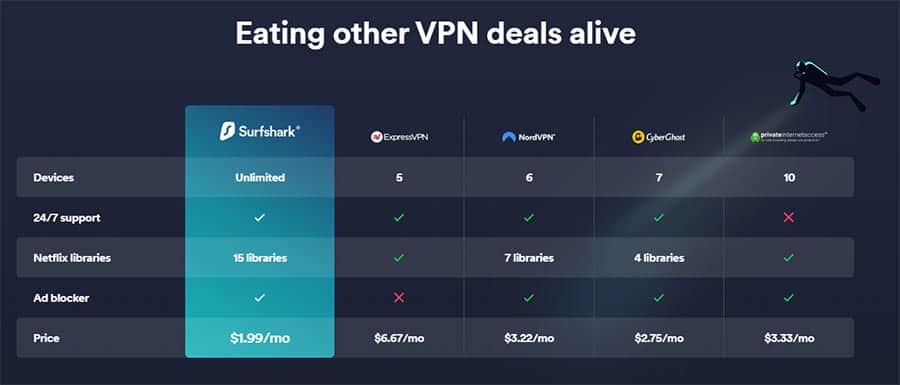 So far, it seems like they're onboarding a new server every day, and they're giving NordVPN a run for their money. This company is one to watch.
Security and Speed
One drawback is the unreliable speed from the server to the server. Some are super fast, while others are only average. However, the average speed is fairly consistent when compared to devices without a VPN attached.
Where this company really shines is its security. It has, hands down, the strongest encryption available on the VPN market today. For those who get hyped by tech details, you'll find a lot to love about SurShark.
It's one of the few VPN companies that adopted the new Wireguard protocol, one of the newest VPN protocols to appear in the cybersecurity industry.
Wireguard is open-source and claims to offer a handful of benefits in the form of performance, speed, and security. According to its website, Surfshark is planning to implement Wireguard to its servers in the first quarter of 2020.
The Surfshark VPN also supports the OpenVPN, IKEv2, and Shadowsocks protocols, giving users a handful of options to choose from.
On top of military-grade 256-bit AES encryption, they layer a SHA512 authentication hash and a 2048-bit DHE-RSA key exchange. That's in addition to WebRTC and DNS leak protection.
Pricing and Plans
As much as we love the superior security, high speed, and broad device support, we're not as crazy about the pricing plans. Now, don't get us wrong, the basic monthly service and annual contract are about average at $11.95 and $5.99, respectively.
However, that's still a little high for the best vpn service. The standout is the two-year contract that gives you absolutely everything for only $1.99 per month. It's tough to get this level of security and performance anywhere else, especially at that price.
Customer Support
From the top VPN that is Surfshark comes a top customer support you can rely on. They have live chat in several languages, and their email support is almost instantaneous.
The easy interface means non-techs will enjoy this platform as much as advanced users will appreciate the advanced tech. Those who do need help will find a large and ever-expanding knowledge base.
Compatibility
This VPN supports a wide range of devices, operating systems, and file types. That includes Netflix, P2P sharing, torrenting, and Kodi.
3. ExpressVPN: Top Premium Service
---
Key Features
No leaks
Blazing speeds
More than 3,000 servers
No logging
Killswitch
24/7 support
Compatible with all devices
30-day money back

Visit ExpressVPN.com
Pros
Supports streaming
Fast servers
Split tunneling
Enables geo-blocked Netflix streaming and torrenting
Supports all devices
User-friendly
Cons
Price is higher than other providers
Only allows three simultaneous connections
ExpressVPN is another top vpn service you may have heard mentioned before. The company has been around for a while, and it's considered a rather premium service.
It offers nearly identical basic security and privacy as Nord and SurfShark. The big difference is that ExpressVPN came out on top during speed testing from almost every location we tried, including servers in Europe, China, Southeast Asia, and right here in Canada.
The best thing about tech today is that all of the best VPN services have very high standards It's really the little differences like speed, premium features, or extra security that set them apart. NordVPN goes that extra mile in terms of speed.
Another valuable feature that landed this VPN in our top three is the dashboard. It's laid out really well and has a speed testing mechanism right in the center of the panel.
That means you can check your connection speed with the tap of a button. You'll never have to worry about them tracking or logging your activity, either. Our numbers one and two services beat ExpressVPN out by a few degrees.
Here are just a few more reasons that ExpressVPN has a client base of more than 10 million people across the globe.
Security and Speed 
One of the factors we mentioned was jurisdiction. You want to make sure that the company is headquartered and resides in a country that doesn't allow law enforcement or government agencies to subpoena customer data. That's why the strict no-log policy and location in the British Virgin Islands should bring you some peace of mind.
There are VPN services that can provide you with high performance and just as good a service, but ExpressVPN will give you the broadest reach of any other provider.
Their coverage reaches 94 countries around the world, so you're always assured of a good connection from any location you travel. That includes countries that restrict access to certain websites or content.
Pricing and Plans
ExpressVPN offers three tiers of service, pay-as-you-go monthly service, a six-month contract, or an annual plan. Compared to some of the others, it's rather pricey, which is why it's rated as out top premium provider.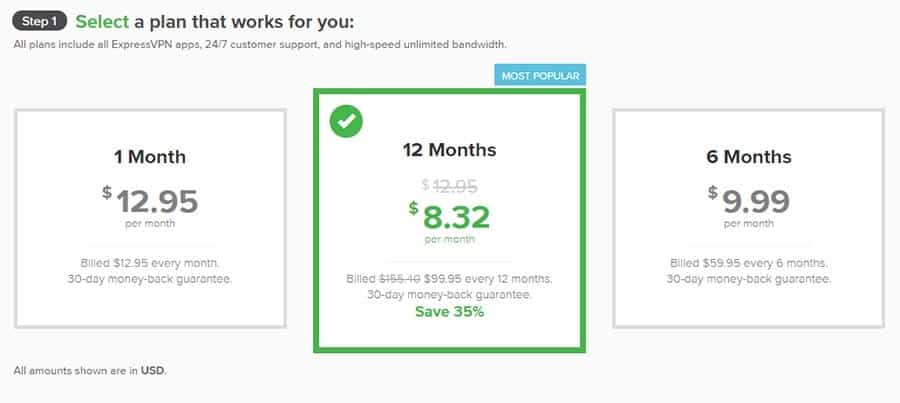 The yearly contract is the most cost-efficient at $8.99. That is followed by the bi-annual contract for $11.00. The monthly service will run you $13 per month, so it's best to go with a contract. ExpressVPN offers the standard 30-day money-back guarantee.
Customer Support
You'll be pleased with ExpressVPN's solid customer service. The live chat is responsive and friendly. In fact, it was the best of the bunch. Support is available around the clock, or you can contact the company via email for quick response in non-emergency situations.
Compatibility
The main reasons most people choose a VPN are covered with ExpressVPN. You'll get state-of-the-industry security, and it's compatible with most operating systems and devices.
The speed and broad range of locations make it ideal for streaming Netflix or Kodi, torrenting downloads, and P2P file sharing.
4. Perfect Privacy: Best for Unlimited Service
---
Key Features
Multi-hop VPN chains
No log policy
Fast speeds
Advanced malware and antivirus protection
Trackstop Filter
Killswitch
Unlimited connections
Compatible with most devices

Visit Perfect-Privacy.com
Pros
Lots of advanced features
No limits on connections or devices
Complete IPv6 support
Favorable jurisdiction
Supports torrrenting
Cons
High price
Large amount of features may be overwhelming to average user
Avid techies who like a lot of features and functions will love Perfect Privacy. You can use as many connections as you want, and it's feature-rich. If your needs are high and you don't mind the price, this is the type of premium service that's sure to please.
This company offers advanced features to protect anonymity, and there are no limits on users, devices, or resources. The online user reviews are also very positive.
With Perfect Privacy, you'll never have to worry about your privacy or data integrity. We have no concerns about security from this VPN, and the wide range of features they offer are great. But, we take issue with the price when you compare speed, cost, and compatibility against other providers.
Security and Speed
One thing you will get with Perfect Privacy is privacy. They never store any data, and the encryption standards are some of the strongest in the industry.
The speed is also above average with Perfect Privacy, and the company is located in Switzerland. Unfortunately, the heavy load of advanced features and the ability to install unlimited connections can affect the speed.
Pricing and Plans
The price was a negative factor for us. You only get one choice, which is available for $12.99 on a month-to-month basis. They will allow you to pay one or two years in advance, but you won't have the protection of a contract. The cost of a one-year pre-pay is $9.99, but you can save a dollar a month by paying for two years in advance.

Customer Support
They've got okay support. But, there is no live chat option for those who need assistance right away. The only way to contact the help desk is via email, which can be slow; the average wait time was 12 hours. They do have a larger than ordinary FAQ section, and the company forums are very active and useful.
Compatibility
Although you can connect Perfect Privacy to almost any imaginable device, actually establishing a connection is a rather complicated process. The only apps this platform supports are for Windows and Linux devices. That and the price are two factors that kept this VPN from rising higher on our list.
5. IPVanish: Best Non-Canadian VPN
---
Key Features
Allows up to 10 connections
No log policy
Secure DNS
Advanced encryption
24/7/365 support
Killswitch
Doesn't use third-party proxies
Compatible with all devices

Visit IPVanish.com
Pros
Strong encryption
Up to 10 concurrent connections
Torrenting allowed
Supports streaming services
Above average download speed
Compatible with all devices
Cons
High price
Issues unblocking Neflix
Inadequate money-back guarantee
Based in US
Number five on our list is also one of the oldest VPN services on the internet, launching way back in 1999. Altogether, it's as solid as you'd hope an established company would be. There were no areas where it stood out from the competition, but there were very few things we could find wrong with it, either. We also found a couple of negative reviews online.
One great feature of this VPN is the ability to connect up to 10 devices simultaneously, making it ideal as a family plan. But, several servers wouldn't unblock Netflix for us, and they were located within the IPVanish jurisdiction. Other than that, this is generally a middle-of-the-road, basic service.
Security and Speed
Here is where we can elaborate on the "Iffy reliability" statement in the Tech Fact section. Recently, IPVanish has been in the news for handing over customer information to the United States Department of Homeland Security. This is an example of why you should choose a company located outside of the Five Eye Nation Alliance.
Generally, companies located in the US and other English-speaking countries can force providers to hand over your information and location in the name of security.
However, the company has since come under new ownership and promises a strict no-log policy. Other than that, they offer a large number of servers and broad availability, and their speeds are above average.
Pricing and Plans
This company has higher prices than others on our list. They also have the shortest money-back guarantee, with only 7-days to try it before you're locked-in to a contract. This is much lower than the industry standard for such guarantees, so they must be really confident in their service.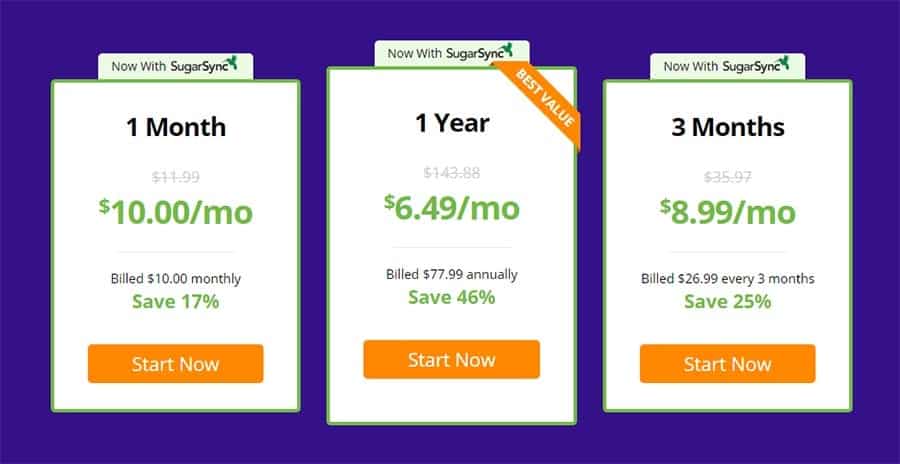 The cheapest pricing plan is an annual one that amounts to $6.99 per month. Your other choices are a three-month plan for $8.99 per month or pay-as-you-go monthly service for $10.00.
Customer Support
You can reach customer support via 24/7 live chat. IPVanish also provides added value through a robust support center with email support, an FAQ section, regular system status reports, and an extensive knowledge base.
Compatibility
This is a good, solid choice for a VPN. It won't knock your socks off, but it's stable, fast, and reliable. Everything about it is basic and standard, but it works really well, and the connections are secure.
6. CyberGhost: Great for Basic Functionality
---
Key Features
IP masking
Live chat support
More than 3,745 proxy servers
Netflix-ready
45-day money back guarantee
Killswitch
Compatible with all devices

Visit CyberGhost.com
Pros
Great price
Netflix and torenting support
Compatible with lots of devices and operating systems
User friendly
Best money-back guarantee
Cons
Slow customer support
Speed is only average
Some logging, check SLAs
CyberGhost is a great budget option, and they have close to 4,000 servers located all over the world. You'll also get the best features for the lowest price on our list. Adding to the "Wow!" factor is the ability to connect with any device and reliable performance.
They may not be the best VPN, but they make up for some shortcomings with their high-end features.
Security and Speed
With CyberGhost, you're not going to get super speedy connections. Their low price and connectivity with a broad range of devices, including FireTV, takes the sting out of this drawback a little.
You also don't have to worry about them keeping your information, leaking data, or risking some of the other security faux pas that other budget VPNs services are known to experience.
Pricing and Plans
CyberGhost is available on four tiers of service. It ties with one other provider on our list as the cheapest with a three-year contract that comes out to $1.99 per month.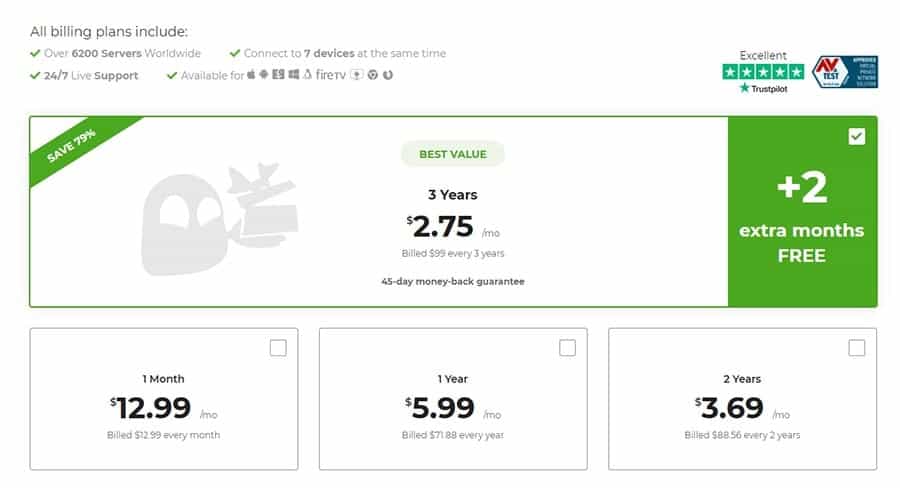 They also have the longest term for their money-back guarantee; you can try it for 45 days. Other plans price at $3.69 per month for a two-year contract, $5.99 per month for an annual plan, or $12.99 per month on the pay-as-you-go monthly service.
Customer Support
Our only problem with customer support is that it might take a while for them to get back to you. The good news is, there should be little reason to need support due to its solid performance. Another great support feature is an extensive knowledge base of how-tos and tutorials to walk you through any issues.
Compatibility
CyberGhost is easy to install on your router, and there's an app for any need. This is one of the main standouts of this VPN; the other is their price. You can also connect up to seven devices, one of the highest rates for VPN services.
VPN Buying Guide – What to Consider 🛒

---
Before you sign on with a virtual networking service, you should know what features are most helpful and why you need them. Each of the providers we've evaluated tick the right boxes.
The main differences are with individual pricing and features.
Let's take a quick peek at each one.
Security 🔐
No matter what features or functions you favor, the biggest concern when looking for a VPN provider is security. In our opinion, NordVPN is the safest network available today due to its key security features.
A couple of important considerations:
☑️ Store or track IP addresses, either yours or the server's

☑️ Record timestamps for connections and disconnections

☑️ Enable search capabilities for the VPN to collect personal information or track your browsing activity

☑️ Store, share, or sell any of your data or give out information about your online activity
Speed 🏃‍♂️
Next, you want a fast connection. The download speed is usually measured by megabits per second (Mbps). The higher this number, the faster your download or video stream. Your distance from the server also affects how fast pages load.
Jurisdiction

🕵️
Where the VPN company is physically located could affect your privacy and security. Some governments can force the company to provide them with your identifying information and other data.
Leak Protection 🖥️
Data leaks and breaches are a big problem. This can happen if your real IP address is exposed. Make sure that your VPN service offers DNS leak protection and is properly configured. Some providers also perform leak monitoring.
Related Read: What is DNS
Good for Streaming? 🎥
Some streaming services involve file sharing, also called torrenting, and others block content even if you have a legitimate account. Using a VPN hides your location and activity so you can enjoy the content you want to see from anywhere without hassle or worry.
Masking

✅
You might come across the term "obfuscation" while looking into VPNs. This simply means the network's ability to mask your IP address, location, and online activity.
One of the main advantages of using a virtual private network is its ability to protect you from government surveillance and spying. This is useful whether you want to enjoy Netflix streaming while you're away on vacation or you live in/visit countries that oppress citizens or block web content.
Network

✅
Since speed and geo-blocking are two elements that can affect your service, make sure that you choose a VPN with a large number of servers and locations.
Features

✅
Features range from security protocols to bandwidth. Look for AES-256 encryption, SSL certificates, OpenVPN, PPTP, and Tunnel Protocol. An important feature is a killswitch that allows you to disconnect immediately with a mouse click.
This is useful if, for some reason, you become disconnected from the VPN and your identity is in danger of being exposed.
Encryption Protocols Explained 🛡️
---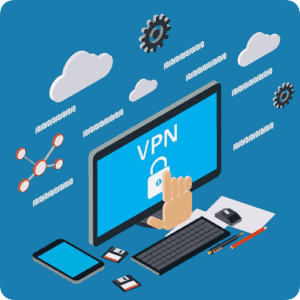 If you were confused by all of the VPN jargon throughout this article, look no further; in this section of the guide, we have you covered.
Before we start explaining what all of the technical stuff means, it is important that you know exactly what a VPN Protocol is to begin with.
In short, a VPN Protocol is a set of instructions and processes between the VPN server and the VPN client used to make a strong and secure connection.
At this moment, you will likely come across the following VPN protocols when looking for a VPN provider:
☑️ OpenVPN
☑️ PPTP
☑️ SSTP
☑️ L2TP/IPSec
☑️ IKEv2
If you feel slightly intimidated by the primary VPN protocols listed above, don't worry. It's natural to feel puzzled when you come across terms you're unfamiliar with, and in reality, many people don't necessarily have to understand what every VPN protocol means unless they work as a VPN engineer or IT specialist.
Be that as it may, if you want to understand what you're paying for or you're simply interested in learning about VPN protocols, here's a quick overview of the most common VPN protocols at present.
OpenVPN
The OpenVPN Open-Source project, otherwise known as Community Edition (CE), is a virtual private network solution made with businesses in mind. OpenVPN is an industry-standard protocol that is used to create a fast and secure VPN connection using custom security protocol that uses SSL/TLS — a protocol we'll discuss later in this guide.
One of the main reasons OpenVPN is so popular is due to its utilization of AES-256 bit key encryption with 160-bit SHA1 hash algorithm and 2048-bit RSA authentication. Although OpenVPN doesn't brag fast speeds as some of the other VPN protocols on our list do, it's one of the most secure options on this list.
PPTP
Designed specifically for dial-up connections in the mid '90s, Point-to-Point Tunneling Protocol (PPTP) is one of the oldest VPN protocols ever created.
As its simple encryption can be quickly cracked, it's one of the least secure VPN protocols to-date.
Having said that, considering it lacks almost all of the high-end security features found in modern VPN protocols, PPTP delivers fast data speeds suitable for those who do not require strong encryption.
SSTP
Secure Socket Tunneling Protocol, or SSTP, is one of the most popular VPN protocols owing to the fact that it's fully integrated with every Microsoft OS following Windows Vista SP 1. While it isn't impossible to use SSTP on Mac OS and Linux, configuring an Secure Socket Tunnelling Protocol VPN on other operating systems can be a difficult task.
Nevertheless, we believe it's worth the hassle given that this VPN protocol uses 2048-bit SSL/TLS certificates in addition to 256-bit SSL key encryption, so you won't have to worry about security when using a VPN with SSTP.
L2TP/IPSec
Layer 2 Tunnel Protocol is a substitute to PPTP VPN protocol that was jointly developed by Cisco and Microsoft. As it does not offer any privacy or encryption right out of the box, L2TP is typically paired with the security IPSec VPN protocol. Despite the fact that it isn't as fast as OpenVPN, L2TP/IPSec is a secure and speedy alternative to OpenVPN.
IKEv2
Jointly developed by Cisco and Microsoft in the '90s, Internet Key Exchange version 2 (IKEv2) is a widely used VPN tunneling protocol that offers a secure key exchange session for extra security.
Comparable with IKEV1 and L2TP, the IKEv2 VPN protocol is typically paired with the security protocol IPSec for authentication and encryption. In contrast with some of the other VPN protocols found in this guide, IKEv2 is an excellent protocol for mobile devices.
VPN Routers & Devices: How Is Data Routed Through the VPN?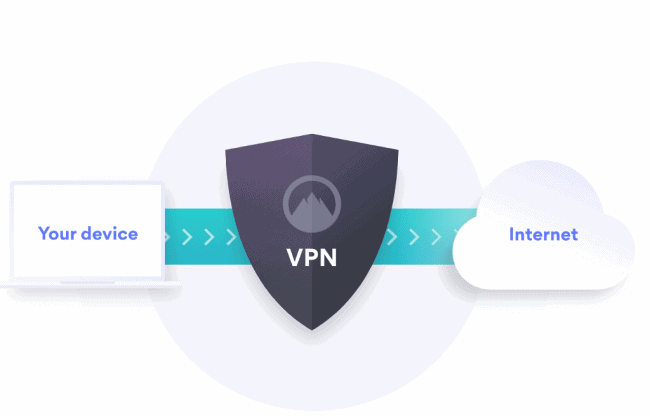 Now that you understand the main advantages and disadvantages of the most widely used VPN protocols available, it's time to learn how your data gets routed through the virtual private network.
Here's an easy-to-follow guide to VPN routing devices.
Provider-Provisioned VPN Building-Blocks
Provider-Provisioned VPN (PPVPN) is a device regularly used by businesses to allow staff fast and secure remote access to the company network.
This is a relatively new technology that uses multiple virtual traffic links commonly known as "tunnels" that work on either Layer 2 (L2) or Layer 3 (L3) of the Open Systems Interconnection (OSI) Layers. The VPN devices below can either operate in L2, L3 or both layers.
PE Devices
A Provider Edge (PE) device is essentially a router that deals with both the Consumer Edge (CE) device and Provider (P) backbone devices — routers we will be discussing shortly. Considering PE routers must interact with both CE and P devices, they are located at the edge of the Network Service Provider (NSP) core.
P Devices
Compared with provider edge routers, the previously mentioned Provider (P) backbone devices sit inside the network service provider core, as opposed to the edges. P devices are located at the core so that they can connect directly to provider edge devices, rather than CE devices.
CE Devices
A Consumer Edge (CE) device is a router that is located at the edge of a customer's network that provides direct access to the Provider-Provisioned VPN (PPVPN). CE devices are also often known as CPE (Customer Premises Equipment) devices due to where they are located in the network.
C Devices
Unlike any of the other devices in this section, Customer (C) devices are found inside a customer's network and not connected to the SPN, as one would expect. As this is the case, they are not aware that the VPN even exists.
User-Visible PPVPN Services
If you're curious about what a PPVPN (Provider-Provisioned VPN) has to offer, seek no further. In the section below, we have conveniently listed the main features that Provider-Provisioned VPN users can take advantage of.
To start off with, let's take a look at some of the OSI Layer 2 services.
OSI Layer 2 Services
VLAN
As you would expect, a Virtual LAN (VLAN) is a subnetwork used to group together a range of devices found on separate LANs (Local Area Networks).
Virtual LANs are commonly set up by large companies to improve traffic management and overall network performance by grouping devices together. Additionally, they provide a higher level of control, which in turn, allows VLANs to offer better security on large networks.
VPLS
A Virtual Private Local Area Network Service (VPLS) provides an opportunity for customers to develop a LAN structure that allows for the connection of geographically separate sites. By doing so, all services look as if they are on the same logical local area network, without regard to their physical location.
EoIP
Ethernet-Over IP Tunneling (EoIP) is simply a protocol fittingly used to develop an ethernet tunnel between two separate routers. The tunnel could run over PPTP tunnel, IPIP tunnel or all of the other connection types that are able to transport IP.
IPLS
IP-Only LAN Services (IPLS) are capable of interconnecting multiple systems across a metropolitan-area (or wide-area) network, resulting in it looking as though they are on a private LAN service. In a nutshell, IPLS is a simplified version of a virtual private local area network service.
PW
Appropriately named, in networking, a pseudowire (PW) emulated the process of a transparent wire, point-to-point connection across a PSN (Packet-Switching Network).
OSI Layer 3 VPN Services
MPLS VPN
MPLS VPN, or multiprotocol label switching VPN, is a family of techniques that fittingly utilises multiprotocol label switching methods to create a VPN. In a multiprotocol label switching network, you will often find provider edge routers, provider routers, and customer edge routers.
Unencrypted Tunnels
From time to time, a virtual private network may use tunneling protocols that lack encryption for protecting data. In this instance, a Generic Routing Encapsulation (GRE) is utilised for security.
Private vs Public Encryption Keys
Regardless of what VPN provider you choose, every single service uses two types of encryption keys: public and private. While it may be obvious to some, many of you reading this may be wondering which is the best choice. As you would expect, public keys are visible to every client on the same VPN network.
For safety reasons, in public key cryptography, more than one key is used: one for decryption and one for encryption. On the other hand, private keys are only known to the server and the client and are much faster than public keys.

When it comes to block size, both public and private Advanced Encryption Standard (AES) and Triple Data Encryption (3DES) keys are measured in bits and differ in length between 128-bits and 256-bits. Although 3DES has a total encryption key length of 168-bits, it only offers a fixed key strength (security) of 112-bit.
AES, a method now used by the United States government, has three distinct key lengths: 128-bit, 192-bit and 256-bit.
How Does a VPN Compare With a Proxy Server?
Much like a virtual private network, a proxy server is a hub between the client (you) and the internet that works like a secure web filter and firewall.
One of the key differences is that while a VPN is capable of unlocking geo-restricted sites and censored content, proxies automatically forward your traffic to a site when surfing the web — hence the name "forward proxies." Below, we have listed the three most common proxy protocols (servers) that you'll have most likely come across when browsing the web.
HTTP Proxies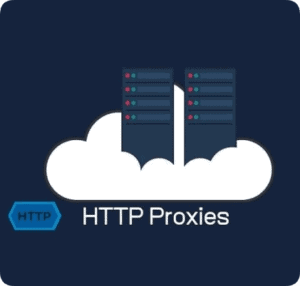 Hypertext Transfer Protocol (HTTP) is a proxy server that was developed to send and display a range of files (text, image, video, graphic, sound) on the internet. It's essentially a highly-efficient content filter used for safe and secure web browsing.
HTTP filters content by first identifying any content that may be deemed suspicious, which could be anything from malformed content, spyware and any other type of malicious software.
SOCKS Proxies
Socket Secure (SOCKS) protocol, often confused as a substitute to a VPN, is a type of proxy server that provides a safe connection to a specific server.
Once connected to a SOCKS proxy, all of your internet traffic will be channeled through a secure third-party server by means of TCP (Transmission Control Protocol). You are then allocated a new IP address so that you cannot be easily located.
Transparent proxies
Even though transparent proxies — commonly known as intercepting proxy, force proxy or inline proxy — do not offer any anonymity to you (the client), rather, an original internet protocol address can very easily be identified using the transparent proxy server.
As the name implies, a transparent proxy is not frequently noticed by a client, though they can be detected using specific methods.
VPN Frequently Asked Questions ❓
---
You may not want to go through our entire list. That's fine. Some people just like to get to the bottom line. In the spirit of expediency for those who just have a few basic questions about VPNs, here are some answers.
How Do VPNs Work?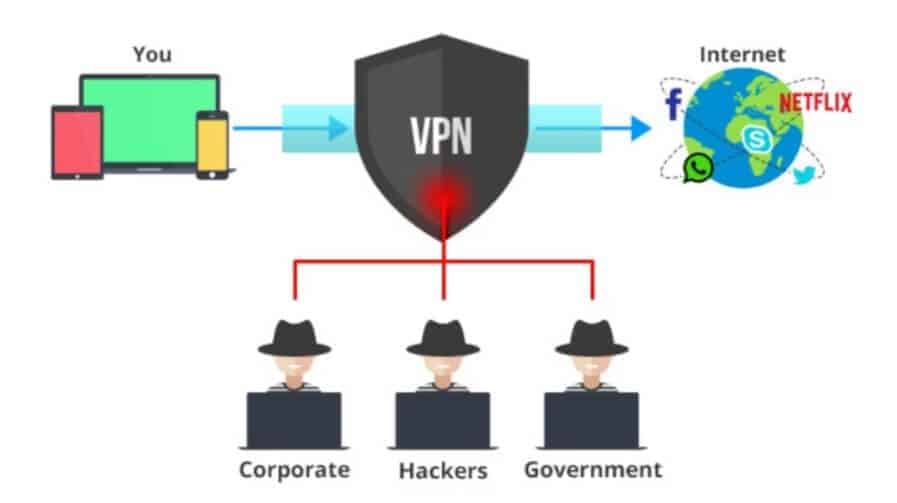 Answer: They use a range of internet protocols to transmit data from one network to another. The most common are:
☑️ Internet Protocol Security (IPSec)
☑️ Layer-2 Tunneling Protocol (L2TP)
☑️ Secure Sockets Layer (SSL)
☑️ Transport Layer Security (TLS)
☑️ Secure Shell (SSH)
☑️ Point-to-Point Tunneling Protocol (PPTP)
☑️ OpenVPN
In addition to the protocol, VPN networks spread their servers across the globe. That makes it easy for users to find a close network to speed up their connection or bypass geo-blocking. The jurisdiction where the server is located offers additional protection from government intrusion.
What Is the Best VPN for Torrenting?
Answer: P2P file sharing requires two things, speed, and reliable connections, They also need extra security due to the risks of so many anonymous users transferring files from all over the world.
ExpressVPN is located in the British Virgin Isles, which doesn't permit government logging or spying.
If you're just interested in streaming content on Netflix or another streaming platform, either NordVPN or ExpressVPN will permit you to bypass geo-blocking.
ExpressVPN offers the added benefit of high compatibility with a range of devices, including tablets, smartphones, laptops, Android streamers, and Smart TVs.
Are VPNs Safe?
Answer: For the most part, VPNs are perfectly safe and legal.
The only time there is some risk involved is if you use them to get around the law, such as accessing or downloading copyrighted materials without permission, performing an illegal activity – like buying drugs on the Dark Web or planning a crime – or using a non-government VPN in countries that require their use.
For more about safety, read my articles about free Canadian VPNs and why to avoid them!
Is Using a VPN Legal in Canada?
Answer: Canadians have been able to legally enjoy the protection of VPN services for a while now, and nothing has changed. In fact, they're recommended by security experts for online privacy protection. The only time you might get into trouble is if you use a VPN to commit illegal acts.
Canada is one of the countries that can force VPN companies to provide law enforcement and government agencies with user data on request. You should also know that using a VPN could violate the terms of service for some streaming platforms like Hulu and Netflix.
What Is the Best Free VPNin Canada?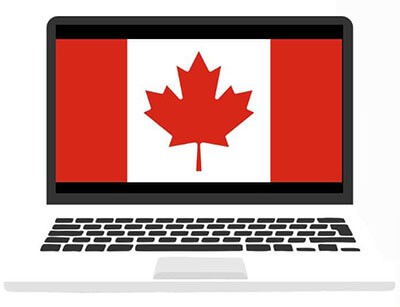 Answer: We wouldn't recommend any free service unless they met our standards, as you may have noticed from our reviews.
It's not that we don't want to save our readers money. There are just too many risks and reasons why free VPN services are a bad idea.
The fact is technology costs money. There aren't many businesses that can afford to offer you reliable service and lots of features without getting the money out of someone.
They may not take it directly, but they could sell your data to a third-party, where it will be used for marketing or something more nefarious. They could also just bombard you with ads.
There are plenty of affordable options that offer solid service. Just remember that you'll get what you pay for in terms of privacy and security.
Were VPNs Legal in Canada ?
Answer: Yes, Canadians have been able to enjoy the advantages of VPN services for some time now.
What Is the Best VPN?
Answer: To our mind, the answer is NordVPN. It's got the best of features you need without costing too much. There's a reason it's number one for most reviewers and users.
You Might Also Like:
You wouldn't wander a dangerous neighborhood without using common sense and paying attention to personal security, why would you surf the net without protection? No matter which of our picks for best Canadian VPN ring your bell, you'll find that they all offer superior speed, reasonable pricing, and the level of security you need in the modern digital world.
---
Add your own review:
We do our best to independently research products to better help our readers make decisions. That being said, we also want to hear your opinions. We accept individual reviews that are informative and non promotional. Please fill the form below and we'll publish your review. Promotional reviews by companies themselves will not be published. Thanks!