Disclosure: Hosting Canada is community-supported. We may earn a commission when you make a purchase through one of our links.
Learn more.
7 Best Free Blogging Sites – Get Started Without Spending a Dime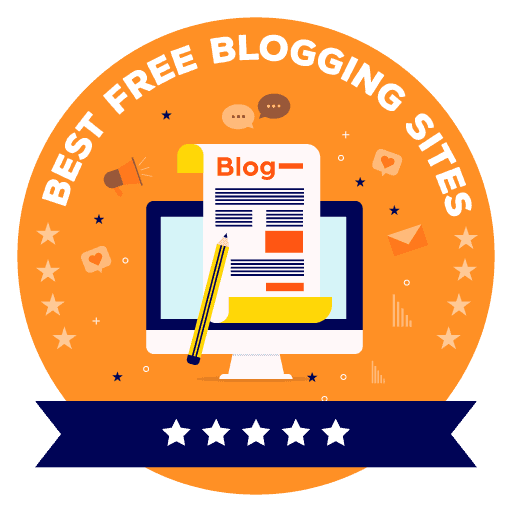 So you want to blog, eh? I feel you. Letting the world know your thoughts and potentially making some extra cash on the side sounds like a good idea.
Hopefully someone besides your mom is interested in your thoughts on why moose are influencing the world's intelligentsia and really running things around here. I wouldn't be surprised if you develop a large following.
This guy is hiding something.
The first step to letting the world know about your evidence and research is to start blogging. It isn't like you want to pay money to start blogging. Moose manipulation research is a small field and pays poorly. And that's where free blog sites come into play.
The great news is that there are a lot of free options out there for the aspiring blogger. The best free blogging platforms are all in reach and we'd love to help you decide which one to use.
TLDR;
If you're serious about free blogging there are two choices when it comes down to it.
Option 1 – WordPress is for people who want to know everything about their website. These are people who want to build something from scratch and have the best SEO capabilities.
Option 2 – On the other hand if you're looking to build a website with drag and drop functionality where the hosting is taken care of then Wix is the choice for you.
7 Best Free Blogging Sites ✍️
---
We narrowed it down to 7 unique options for free blogging. All of these options have a free version of their service but they also allow you to pay to improve the experience.
If you still want more info check out our blogging platform comparison.
1. WordPress – Bigger Learning Curve, Total Freedom
---
Key Features:
For making professional business website
You are in charge of your website
SEO tools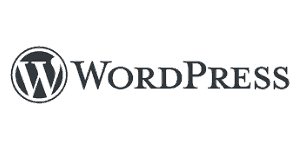 Visit WordPress.org
PROS
A plethora of extensions, plugins, tools etc.
No coding skills needed
CONS
Customer support can be slow
| | Best SEO | Easiest to Use | More Customization | Easier to Branch out from Blogging | Easier to Get Help | For Beginners | Full Control |
| --- | --- | --- | --- | --- | --- | --- | --- |
| WordPress | | | | | | | |
| Wix | | | | | | | |
Steps for Setting Up WordPress Hosting:
WordPress is the end all be all when it comes to blogging. The price is right coming in at a hefty zero dollars and zero cents. If you're wondering why, it's because WordPress is an open source content management system.
This is the solution for anyone looking to get serious about the blogging game. WordPress is a platform that allows ultimate customization, best SEO practices, and tools to allow you to do anything.
WordPress powers 30% of the internet as we know it today.
The reason WordPress owns that large of a market share of the internet is because it can help you create an amazing website of your own.
The only problem with WordPress is that there is a relatively large learning curve. I don't usually recommend WordPress to people who know nothing about building a website as it can be confusing.
WordPress itself is totally free to use. However, there are costs that can add up. The first step is to find somewhere to host your website. There are free hosting services but they generally aren't very good.
We recommend a variety of web hosting services for WordPress, with a lot of research to back up our choice if WordPress is indeed your blogging choice. If you are looking for a quality option, then HostPapa might be a good choice (our readers get a 68% discount).
If you don't like any of the free themes WordPress offers you will also have to pay for a theme. There are great blogging themes that run around $35 but the most commonly used premium themes are around $100.
As a beginner designing a website on WordPress can be a bit overwhelming and a lot of people give up soon after they start. They decide they still want a website so they look for a designer to hire. Designers range wildly in price but a good one will be in the four figures.
So if you're looking to build a site long into the future and are committed to learning how to use WordPress than it's definitely the choice for you.
2. Wix – The Best Easy to Use Free Blog
---
Key Features:
Automatic website backups
Artificial Design Intelligence
24/7 Customer support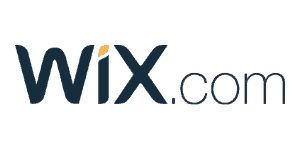 Visit Wix.com
PROS
A plethora of help features
Easy to use
CONS
Third party apps needed for scalability
WordPress is the best way to build your website if you have the knowledge, time, and resources.
With that being said – Wix is awesome.
Wix is a drag-and-drop software that allows the user to build truly beautiful websites without the massive learning curve. It is meant for someone who wants pre-built templates and an easy to use, intuitive user experience.
The service comes with a whole bunch of features that allows easy building without having to delve into the backend, figure out hosting, or trying to find the right theme.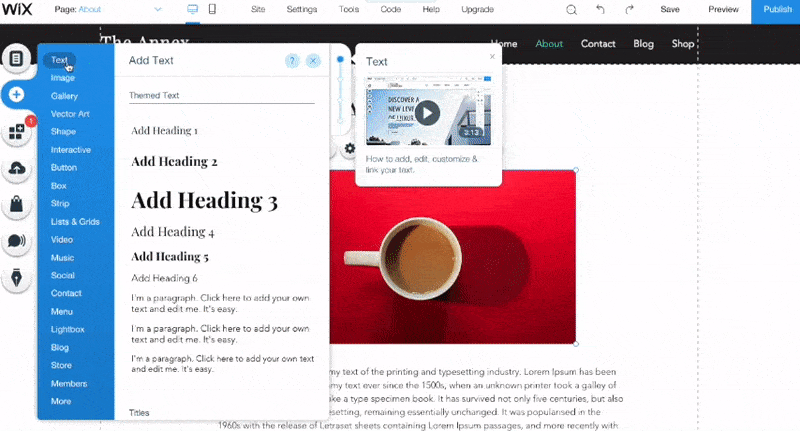 Wix also allows you to create a website with their Artificial Design Intelligence.
Rather than taking the time to look through all of the themes and layouts the software picks for you based on preferences and questions asked. It's a timesaving and decision mitigating feature that takes away about 75% of the overwhelm that comes with building a website.
Signing up for a blog on Wix is also extremely easy. Just go to the website and select the free option to get started. The great thing about Wix is that you don't have to pay anything to really test out your new blog. If you decide you hate it and want to check out a different service there is nothing stopping you from doing it.
Wix has easy to use blogging templates that make writing your first post easy and pain free and if you need any help the knowledge base and customer support are great. The SEO options are not at the same level as WordPress but they are serviceable and as good as it gets for a website builder.
One Important Consideration – If you do want to use your own domain name you will have to pay to use Wix but the free version is great to use if you don't care about that or want to test it out before committing to a domain name.
If you want to know more feel free to check out our review of Wix.
3. Medium – Best Offsite Blogging
---
Key Features:
Audio Articles
Dark Medium Mode
Medium Enhanced Stats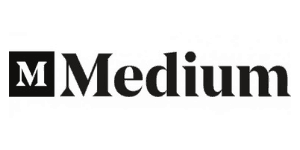 Visit Medium.com
CONS
Sometimes content gets buried too easily
Chances are if you've booted up the ol' internet in the past few years you have read something on Medium.
In 2016, the average number of stories written weekly on Medium was 140,000. That is a lot of information flying around on Medium.
Medium took a different approach to creating a blogging service. All of your content that you would write will be on Medium and not on your own website. There are pros and cons to this but in order for someone to visit your website (if you have one) they would have to click through to it from your blog post on Medium.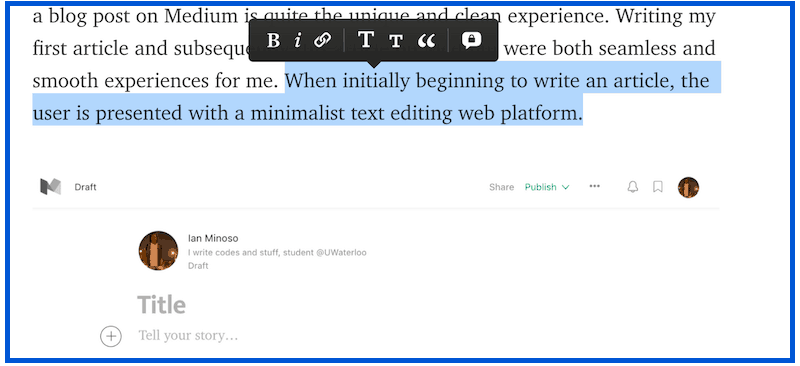 The cool things about medium is that you will never have to pay no matter what, it is easy as heck to use, and that there is a built in audience with all of the people that visit Medium already.
The bad thing about it is if you're after SEO exposure Medium forces someone to take an extra step to find your website.
Medium is one of the best places to start blogging. If you have some ideas that you want published for the world to see – all you have to do is jump on Medium, sign up, and let those thoughts rip.
If you ever decide you want to build your own space you can just copy and paste whatever Medium posts you've made into your own website and post them there.
If you aren't sure about building your own blog, we highly recommend starting with Medium, getting used to writing online and then go from there.
4. Weebly – Like Wix With Less Design
---
Key Features:
Team management
Ease of use
Memebership areas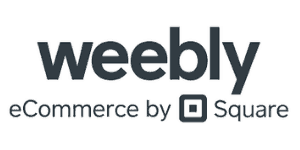 Visit Weebly.com
PROS
Responsive themes
App center
CONS
Limited design flexibility
Weebly is a well known website builder that is similar to Wix in that you can drag and drop all the elements you want onto the page.
I would recommend Weebly if you fit in two criteria. One: You absolutely do not want to pay for your blog. Two: You are overwhelmed by Wix and want something even simpler.
It is hard to be overwhelmed by Wix if you have experience with using softwares and playing around on the internet. If you are – Weebly has a free plan that allows you build a simple website that features their ads.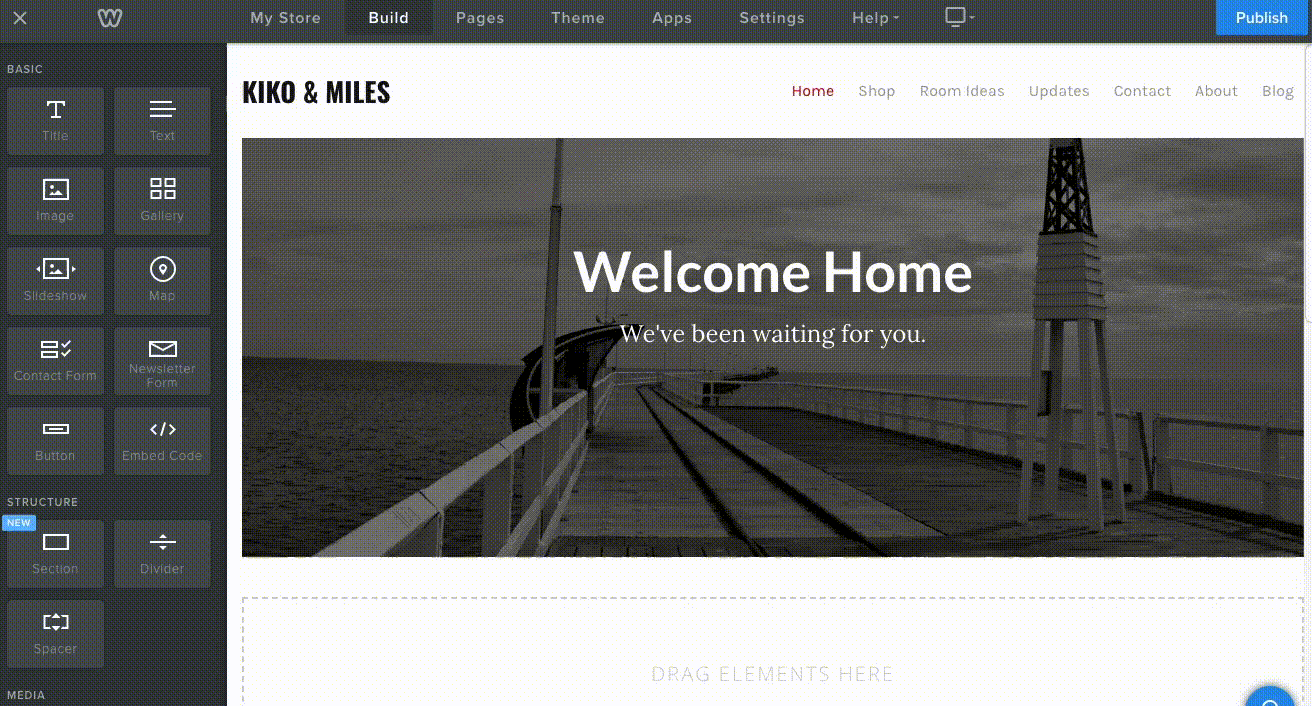 A lot of people use Weebly and the interface is as simple as it gets. You won't create as beautiful of a website as the two best website builders – Squarespace and Wix.
However, Weebly still allows you to build a nice looking website that has all the blogging functionality that you would need along with some SEO help.
Weebly comes with analytics to show how many people are coming to your website and you'll need to use a paid plan if you want to use your own domain.
Full Weebly review here.
5. Blogger – Old School Cool
---
Key Features:
Easy to use
Manage it without any technical skills
Google's robust secure platform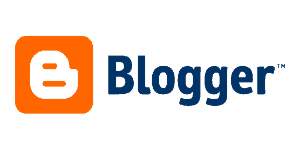 Visit Blogger.com
PROS
Good for new bloggers
Free host and domain
CONS
Limited to basic blogging tools
If you were reading blogs back when they first started chances are you've read a blog that was on Blogger. Launched in 1999 before the dot com bubble, Blogger was built to allow anyone and everyone the chance to have their voice heard.
Now owned by Google, Blogger still allows aspiring writers to have their voice heard on the internet.
All you have to do is sign up for the service to get started. The platform's interface looks like pretty much everything else ran by Google but allows you to customize your blog with different themes.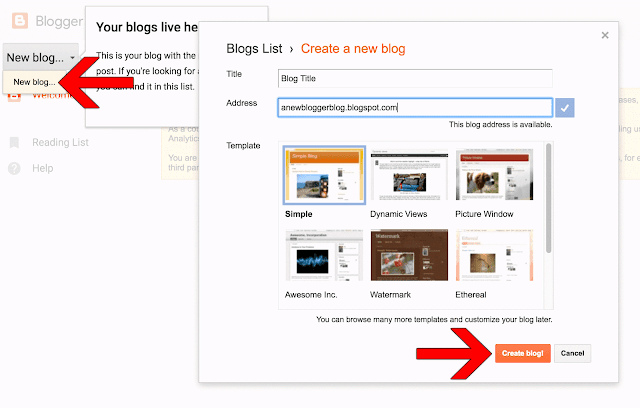 The options available to you let you build a personal blog that looks like it is truly yours.
The only problem with Blogger is that it does look a bit outdated. If you compare your own website to Blogger or even Medium it might look like your blogging from 2006.
Just like with Medium – Blogger is a great place to get started since it's free. If you want to give blogging a try and then build a website later it is easy to just move your previous posts to your website.
6. Squarespace – Free But Only for 14 Days
---
Key Features:
24/7 support
Somewhat limited customization
Great UIX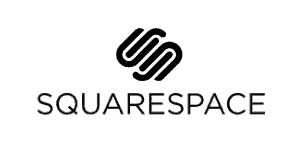 Visit Squarespace.com
PROS
Mobile version available
Good customer support
Using Squarespace is extremely similar to using Wix. They're both website builders, they both have almost identical blogging and SEO capabilities, and they both have awesome customer support to help if you get stuck. They're both beginner options.
What is the difference between them then? Wix is easy to use but Squarespace is even easier. The bad thing (or good thing depending on how you look at it) about Squarespace is that it's harder to customize.
Squarespace is like living in a beautiful neighborhood of pre-built houses. There are about ten different pre-built houses throughout the neighborhood but there are dozens of the same pre-built house that you're living in throughout the neighborhood.
The other people living in the same version of house as you moved in their furniture and made a few decoration changes but the neighborhood association won't let you make any big changes.
Squarespace has beautiful templates that you can make small changes too but you really are limited to the template. Wix on the other hand lets you completely customize whatever you want.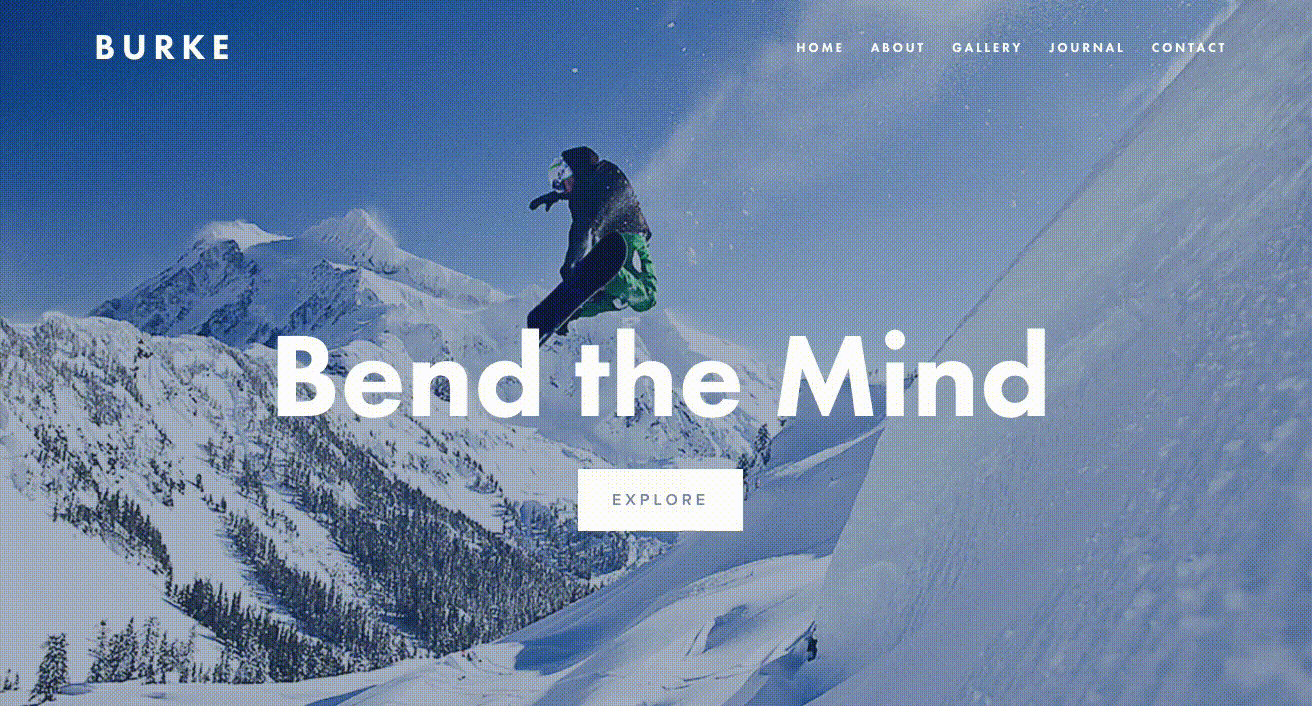 The great thing about Squarespace is that it is very hard to make a bad looking website. The templates are clean and the blogging functionality reflects that. Squarespace really lends itself to creatives such as photographers and artists who also want to blog.
Squarespace would be higher on the list if it was free for longer. The service offers a 14-day free trial to see if you want to stick with the software.
If you want to more about Squarespace, read our detailed Squarespace review. 
7. Tumblr – Multimedia/Social Media Solution
---
Key Features:
Tumblr is very accessible
Easily customizable
Great mobile app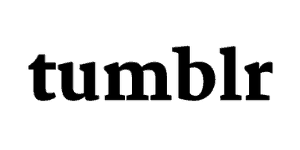 Visit Tumblr.com
PROS
Higher rate of engagement than other social media
Easy to set up and use
CONS
The search function could be more robust
Tumblr was created in 2007 as a blogging platform that also acts as a social networking site.
Since Tumblr was made for blogging it has a lot of functionality built in for writing and for uploading any media content you might want to use.
Tumblr offers options to customize but the customization is much more like a social media profile rather than a blogging website.
One great thing about Tumblr is how easy it is to use and their easy to use dashboard.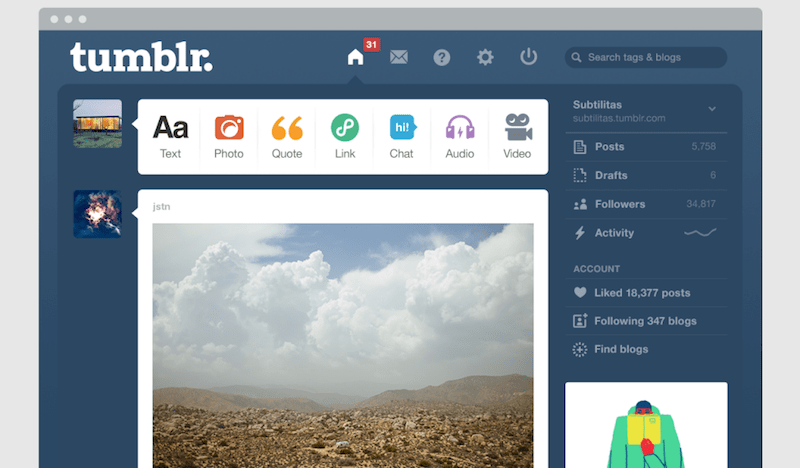 That's Tumblr though – it was built as a blogging platform but most of the users on Tumblr use it as a social media more than a blogging platform. A lot of companies actually use Tumblr to supplement traffic to their blog.
If you want a socially integrated blog without any of the hassle of owning your own then Tumblr might be the choice for you.
Buying Guide 🛒
---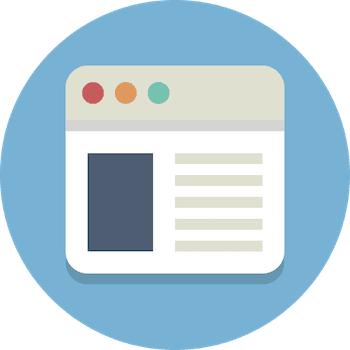 Although free blogging sites have come a long way in the last couple of years, you'll still be much better off by using a premium platform, with all the accompanying features. Then again, it is by all means possible to make a professional looking website for free.
Some estimates say that there are over 1.7 billion websites today, out of which there are over 600 million blogs (Tumblr makes the majority of these with north of 470 million blogs out there).
With over 2 billion posts going live each month (more than 4000 a minute), it's safe to say that reaching your target audience could, and probably will be tough.
So, you should make an effort and choose wisely among the many picks available to you. Lucky for you, we have a quick checklist of things you should pay attention to when looking for the best free blogging platform.
Know Your Audience 🧑🏽‍🤝‍🧑🏿
All the best free blog sites aren't created equal meaning that not all platforms are suitable for all audiences. While generally you can use each of those we've mentioned earlier, some of them are tailored to accommodate a more specific user group rather than the general public.
For example, if you want to make a fan blog, then Tumblr could be your choice. For any artistic endeavours, such as a photography or illustrator blog, you should choose Squarespace, which handles images pretty neatly (bear in mind that it comes free for only a couple of weeks.
Know the Purpose of Your Blog ✒️
Before you even start searching for the best free blogging platforms, you should ask yourself what you will focus on with your content. Will you aim to inform, sell, entertain or anything else.
If you're diving into affiliate marketing, or maybe dropshipping, WordPress would be a solid choice. On the other hand, platforms like Medium or Tumblr would be great for entertaining and informational purposes.
Your Tech Skills Level 🔧
Your choice might heavily depend on your tech knowledge, and the time you're willing/able to spare to deal with your blog maintenance and setup.
Some of these platforms come fully operational once you start using them. Then again, you shouldn't expect any wonders from them. You simply won't get access to many tools you might need.
On the other hand, a platform like WordPress is great for both newbies and advanced users. With its vast selection of plugins and the customization ability, it should be at the top of your list.
Monetization 💰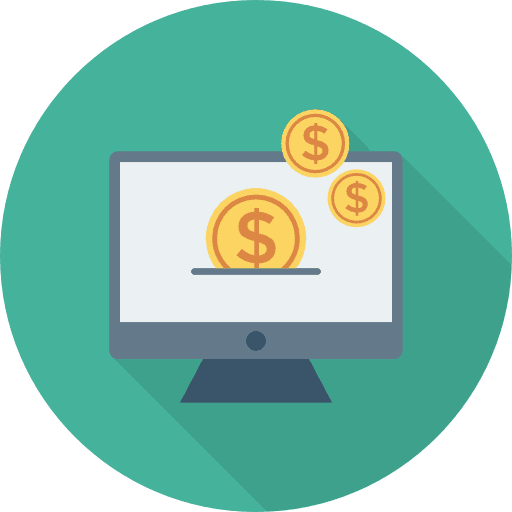 Not all people seek to monetize their content. You'd be surprised just how many people share their content just for the thrill of it, or as a hobby. For those who fit into this category, platforms like Medium or Tumblr could be the best option.
Then again, if you aim to make some cash from your blog, look no further than WordPress. It's no wonder that almost the third of all active blogs use this platform.
You'll find it best in terms of scalability and adapting when you start gaining more and more traffic. If, for some reason, you don't enjoy it, then you might want to look into Weebly.
Steps to Setting Up Your Blog 🪜
There are certain steps you'll need to go through when setting up your blog, whether you're using a free or paid platform. You need to:
☑️ Find a web host
☑️ Choose the name for your blog and pick a niche
☑️ Set it up
☑️ Generate content
Find a Host 🏨
The first step is finding the best web host available. Best case scenario, you should pick a service that has servers nearest to your target readers. That way you'll have the best response times, and your content will load much faster.
We recommend using HostPapa, as our top-rated service.
Pick a Name and a Niche 📛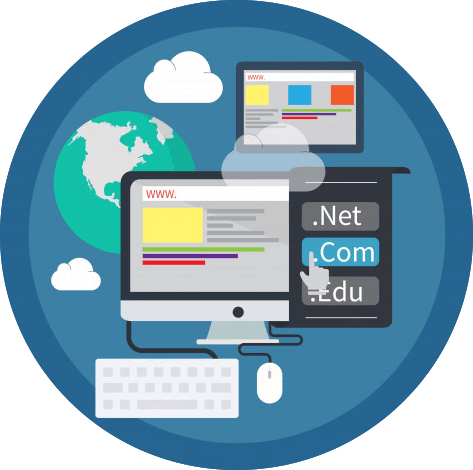 A lot of people wrongfully neglect this step, and choose their blog name and niche rather carelessly. This leads to having a writer's block sooner rather than later, and getting fed up with the content.
Therefore, the best way to go about this is to pick a niche you enjoy writing about, that is in high demand at the same time.
Question yourself, and decide what you want to write about, and see if you can churn out quality content and ideas on a regular basis.
Set it Up 🎚️
As we've mentioned before, there are platforms that are more user friendly, and those that take some time to master. Roll up your sleeves and get your blog rolling!
Generate Content ⌨️
The key to any blog's success is content. You can have the best name, logo, the fastest web host. If you don't have quality content, chances are you won't make it.
Making a solid content strategy, and making sure it is followed through will drastically improve your chances of success. Knowing your audience and your market will make or break your blog.
Summing It Up ✏️
---
When it comes down to it there really are two options that lead the way in the blogging space. Unless you truly don't want to own your own website look to WordPress and Wix as your two main choices. If you don't like Wix there are two alternatives that are similar in Weebly and Squarespace as well.
If you value customization and truly owning your website then use WordPress.
If you value simplicity, ease of use, and not having to worry about as much then go with a website builder such as Wix.
FAQ – Top Free Blogging Sites 🙋
---
How do Beginner Blogs Make Money? 💵
There are multiple ways to make money blogging. Affiliate income is the easiest way to start but you can also sell digital products, eBooks, and courses. There is also freelance writing and advertising as well.
How do I Start a Free Blog in Canada? 🇨🇦
The fastest and easiest way to start a free blog in Canada is to use a service such as Medium. All you have to do is sign up and start writing.
What Are the Most Popular Blog Sites? 📜
The most popular websites are WordPress, Wix, Squarespace, Medium, Weebly, Blogger, and Tumblr.
Do Bloggers Really Make Money? 🏦
There are countless bloggers all over the internet that carved out a living blogging. There are even bloggers that have become wealthy via their blog and have launched books, podcasts, etc.
---
Add your own review:
We do our best to independently research products to better help our readers make decisions. That being said, we also want to hear your opinions. We accept individual reviews that are informative and non promotional. Please fill the form below and we'll publish your review. Promotional reviews by companies themselves will not be published. Thanks!
Christa Bezooyen 10/10 Speed : Fast Usability : Easy To Use
October 5, 2020
Awesome Article
This is by far one of the most succinct and helpful articles I have ever read. Thank you for the awesome information!