Disclosure: Hosting Canada is community-supported. We may earn a commission when you make a purchase through one of our links.
Learn more.
Best WordPress Backup Plugin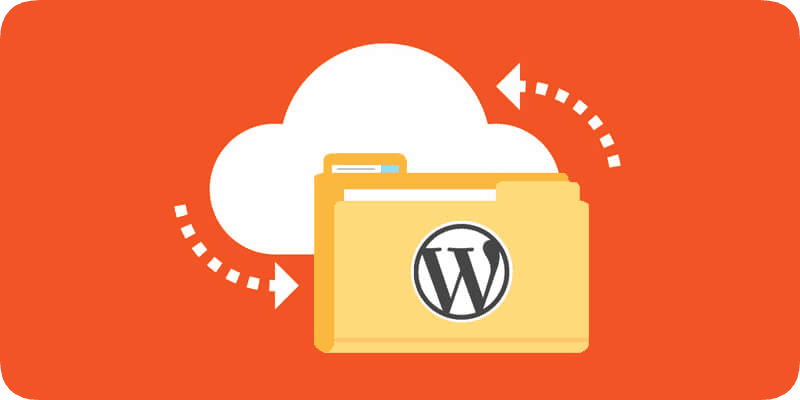 WordPress is the world's number one content hosting platform for good reason.
WordPress lets you create a variety of dazzling and unique websites for almost any online need, including running an online shop, hosting a major blog, or serving as an online portfolio for your freelance work.
But no matter which type of WordPress site you create, you'll need to back it up regularly. You can accomplish this by installing backup plug-ins, which save your website's content and store the files or data in secure locations elsewhere from the main server.
Not sure which backup plug-in to choose? This guide will break down the best WordPress backup plug-ins you can and should use for your website ASAP.
The 7 Best WordPress Backup Plugins for Your Site
---
With all that out of the way, let's break down the seven best WordPress backup plug-ins you can find  today.
Key Features:
Great for backing up both your files and database
Has a very easy file restore process
Comes with secure backup storage off-site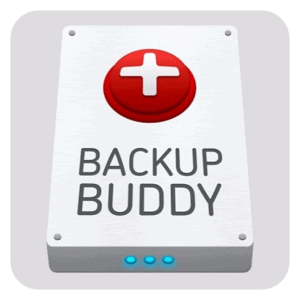 Get BackupBuddy
PROS
User friendly
No montly fee
Free stash storage
CONS
Certain features require technical knowledge
Pricy
BackupBuddy is one of the most popular WordPress backup plug-ins available. It currently protects over half a million WordPress sites, and it can back up your entire website with just a couple of clicks. Manual and automatic backups are enabled.
Perhaps more importantly, you're able to both repair and optimize your database if you use BackupBuddy. Those who purchased the plug-in will also get 1 GB of free storage on Stash Live, which continuously backs up your database and content.
Key Features:
Options for incremental backups
Lots of storage options
Well paid add-ons available to extend its functionality
Very easy to control from a central control panel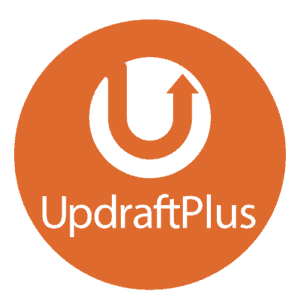 Get UpdraftPlus
PROS
Numerous cloud storage platforms supported
Fast backup
Has a free version
CONS
Customer support isn't reliable
UpdraftPlus is another solid choice, offering both free and paid versions that both come with lots of quality features. It enables you to set full, manual, or scheduled backups depending on your unique needs and it's a very user-friendly, non-technical plug-in overall.
Furthermore, this option lets you store your files in all three of the above storage locations mentioned earlier.
Key Features:
Easy to restore your site using a mobile or desktop
Has unlimited archive for backup files
Has real-time backups and automatic daily backups depending on your needs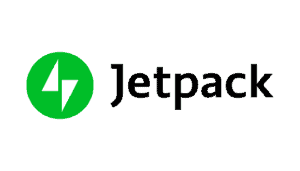 Get Jetpack Backups
PROS
Security feature
Downtime monitoring
Site analytics
CONS
Too much paid subscriptions
Jetpack Backups is WordPress's sponsored real-time backup plug-in, which automatically saves any changes to your website at a regular cadence/schedule. Current versions of your website can be restored in a single click, and it records all the activity or performance data in a detailed activity log.
Thus, this could be a better choice for those more technically inclined or folks wanting to learn how to prevent their website from crashing in the future.
Key Features:
Has real-time backups if you pay a premium price
Stores your files on proprietary servers
Lets you migrate your website to another host easily
Has built-in staging feature
Backs up your files incrementally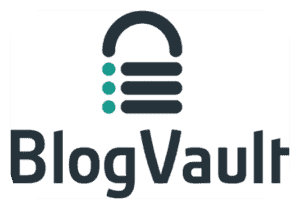 Get BlogVault
---
PROS
Easy migrations
Easy to use
Reliable
BlogVault is another solid choice. As opposed to simple WordPress plug-ins, this option is a SaaS or software as a service offering. As a result, it makes off-site backups independently on its proprietary servers. That means your servers don't have to use any resources for the backup process.
BlogVault offers both automatic daily backups for your website or manual options depending on when you need to back up your files. Furthermore, it offers up to 90 days of backup archives for even the cheaper plans, though the 365-day backup option costs a little extra.
It additionally includes a staging site feature and incremental backup options so it doesn't strain your server during high-traffic hours.
Key Features:
Can restore files in one click
Ideal for storing recent files
Allows you to test any content changes using a dedicated staging website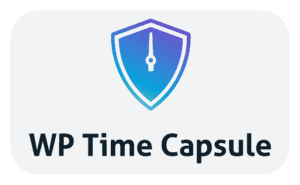 Get WP Time Capsule
---
PROS
Low introductory pricing
Good security options
CONS
Site migrations are not free
Consider WP Time Capsule if you prefer to back up your recent files rather than the entirety of your WordPress domain. It offers storage solutions to Google, Amazon, and other secure locations, but it's primarily valuable since it only consumes a small number of server resources compared to other backup plug-ins on the market.
It's very easy to install this free plug-in and connect it to a cloud app of your choice. Both manual and scheduled backups are available. 
Key Features:
Can back up specific file paths
Lots of destinations to choose from
Can synch your files to a variety of locations
Backs up your entire WP installation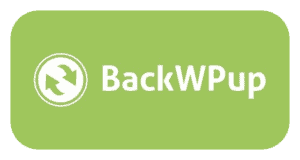 Get BackWPUp
---
PROS
Easy backup
Optimization tools
More complex than other plug-ins
CONS
Being more complex is also a con for those who aren't tech savvy
Or try BackWPUp. Strange name notwithstanding, this backup plug-in is ideal for those wanting to back up their entire WordPress websites. You can store your files and database on either Amazon S3 or Dropbox. Pick up the premium version to access extra features, like setting multiple backup destinations per task or file synchronization for the remote backup location of your choice.
Additionally, it's a very technical plug-in compared to the competition. For example, it lets you back up specific file paths for your websites, making it an ideal choice for those with more complex WordPress websites.
Key Features:
Very easy to use
Stores 10 versions of your website
Both automatic and manual backup options are available
Automatic rollbacks to former versions of your WordPress site if an update fails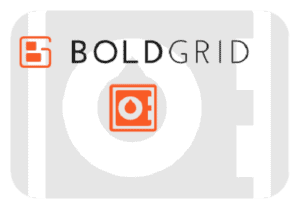 Get BoldGrid Backup
---
PROS
Easy migration
Remote storage options
Free version
Last but not least is BoldGrid Backup: an automated WordPress backup plug-in that creates automatic website backups at a cadence of your choosing. You can also make manual backups with a single click using this tool.
Aside from this functionality, you can restore your website in one click and benefit from an automatic fault protection feature. This creates a backup of your website before each update: a key concern for those familiar with WordPress's sporadic and often inconvenient update schedule.
The tool offers up to 10 backup archives at once, each of which can be accessed from your primary WordPress dashboard. 
Why Do You Need a WordPress Backup Plugin?
---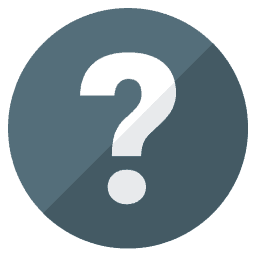 For the same reason you need a backup functionality on any WordPress website: to keep your information and content safe in the event of a sudden crash.
Even WordPress, with its reputation for stability, can still sometimes go kaput. If your content isn't saved or backed up, all of it will be lost the next time you launch your site.
Regular automatic backups can alleviate this risk and ensure that you and your site visitors or customers never lose too much content in the event of a disaster.
WordPress backup plug-ins either provide or enhance this functionality. They will back up your files and/or WordPress database by sending that data to a secure cloud storage location, such as Dropbox or Google Drive. Additionally, these plug-ins allow you to restore your site to an earlier version of itself by drawing on that stored data or those files.
As with many other major features, WordPress's versatility means there are lots of different backup plug-ins to check out. So determining the right plug-in to install is a big deal.
How to Choose a WordPress Backup Plugin
---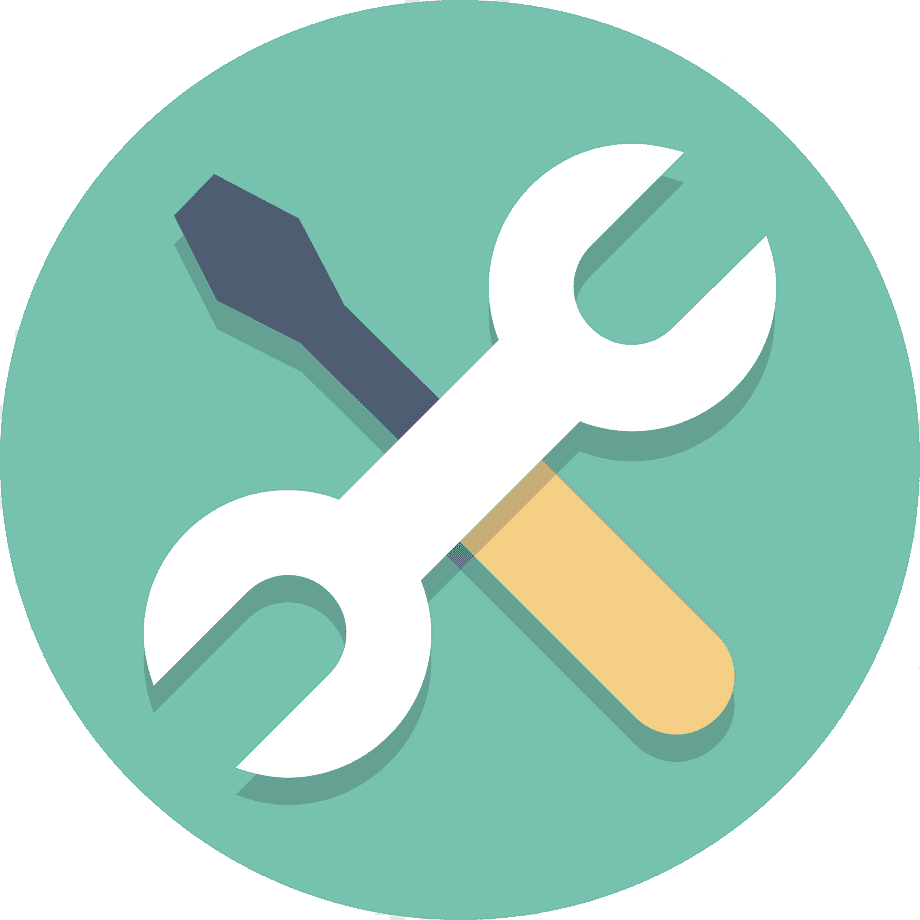 There are a few major things you should look for in any WordPress backup plug-in regardless of your exact website specifications or content load. For example, you'll need to choose your WordPress backup plug-in method.
There are a few different types, including:
Database Backup Plug-ins
which only does the backup of WordPress database for your website rather than some of its content pages
Complete Backup Plug-ins
That restores the entire website, including all of its files. This will be preferred by most WordPress users that have a lot of content, such as online store owners using popular eCommerce platforms to sell their products.
Scheduled Backup Plug-ins
Scheduled backup plug-ins allow you to automate scheduled backups which run at predetermined times. These are very useful since you don't have to worry about running the backups yourself and can schedule them for times of low traffic on your site, like the middle of the night
Many of the best backup plug-ins combine all three functionalities, storing both your WordPress database files and your content files, plus allow you to set both manual and automatic backup processes depending on your needs or traffic levels.
You should also consider the backup location for any plug-in you choose to install. WordPress backup plug-ins typically send backup files to a variety of remote, secure locations, including Google Drive, Amazon S3, or even Dropbox.
You'll have to determine which of these locations you want your files or data to be sent to. This matters since it affects how easily you can retrieve your data and content if your website is hacked or crashed.
Ultimately, any of the above WordPress backup plug-ins could be a great choice for your online site. Consider each of them carefully and don't hesitate to try out a few before settling on your permanent choice.
Many of the above choices are free, so give several of them a whirl a find the perfect backup plug-in for your needs!
You Might Also Like: