Disclosure: Hosting Canada is community-supported. We may earn a commission when you make a purchase through one of our links.
Learn more.
Definitive Beginner Guide for Freelancers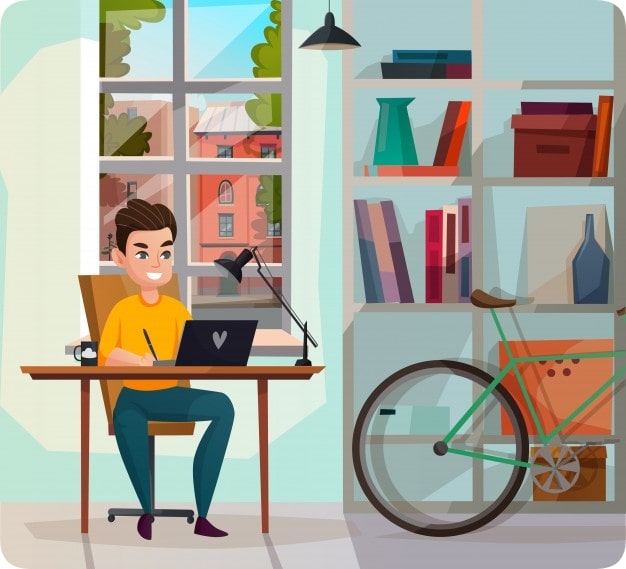 If you've ever wanted a job where you can pick your own hours, work from home, and have as much vacation as you want, freelancing might be right for you. For those not familiar with the term, freelancers are self-employed workers who provide services to clients.
They're similar to contract workers except they typically work for more than one client at once, they also have the ability to decide how much they want to work.
For those interested in freelancing, check out the following guide that teaches you all about freelancing!
Pros and Cons of Freelancing

---
Before you get started freelancing, you must know what you're in for. While freelancing can provide you with meaning, a good salary, and freedom, there are also downfalls to this type of work.
Pros
One of the most obvious advantages of becoming a freelancer is the amount of freedom you have. You can work from your home, a coffee shop, a cabin in the mountains, or even a resort next to a tropical beach. On top of that, you can work whatever hours suits your lifestyle the best!
Similarly, you can work as little or as much as you want. As a freelancer, you can search for new clients, or you can lessen your workload when you want a break from work. Essentially, the amount of money you earn is in your power.
Further pros of freelancing include a good work-life balance, flexibility in the type of work, the ability to work with clients from around the globe, and the potential for high earnings.
Cons
As a freelancer, you have to do more than the average worker. You have to go out of your way to find clients, and you need to know how to market yourself. This is often a learning curve for new freelancers.
While freelancers can make a good income, there may be times where the income is unstable. You may have a month here and there with very little client work, and that can be hard on some freelancers who need a more stable income.
Freelancers often work from their own homes, and they often work completely independently. Clients give them work, and the freelancers complete it without any other communication or teamwork. Thus, for some freelancers, the type of work can be a bit lonely.
The last major con is the amount of taxes and paperwork freelancers must keep up with. As a freelancer, you're responsible for paying taxes that normally an employer would. You're also responsible for filling out the myriad of tax forms.
The pros and cons of freelancing are quite subjective. One freelancer may despise the solitude while another loves it. In the end, the pros and cons of freelancing must be weighed by each individual.  
The Basics of Working as a Freelancer

---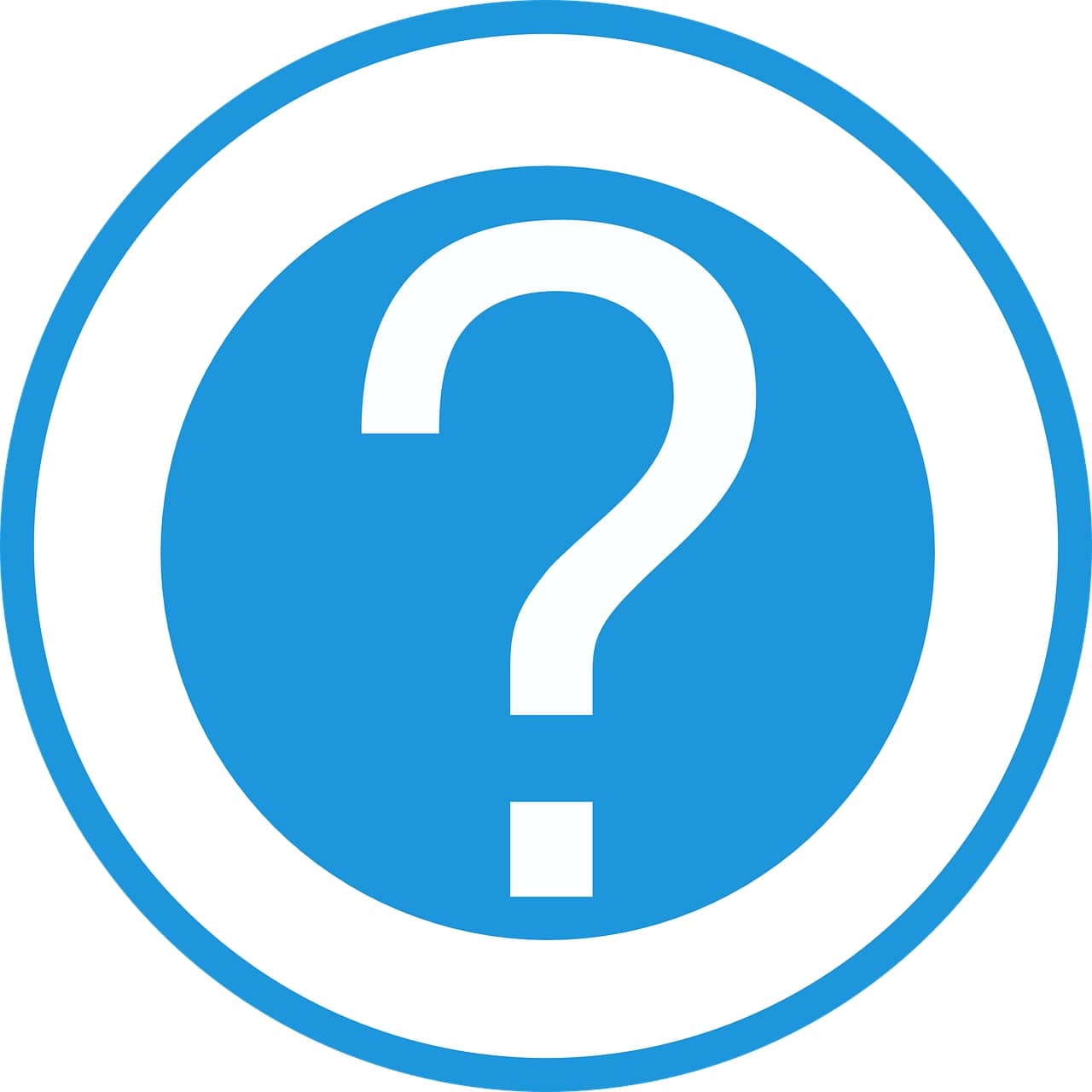 Freelancing is often more work than a standard 9 to 5 job. Freelancers must market themselves, search for jobs, manage several relationships at once, act as their own accountants, and much more.
For beginner freelancers, the following are the basics of your freelance career!
Creating a Portfolio
As a freelancer, you need to have proof that you're capable of carrying out the type of work you intend to do. That proof is your portfolio. Your portfolio will showcase your completed projects, job history, positive client reviews, and other experience you wish to include. With a strong portfolio, you can prove to your clients that you're the right person for the job.
Consider making a website with a free website builder to showcase your portfolio.
Finding Work
Freelancers may regularly be on the lookout for new jobs. Depending on the type of work you wish to do, you may complete a project in as little as a day or even up to a year. Thus, the amount of job searching you'll do is highly dependent on what you can find. Many freelancers keep a couple of long-term clients while simultaneously picking up shorter jobs for additional pay.
Others, who may not freelance full-time, only look for short-term jobs.
To find work as a freelancer, you have several options. You can use one of the many freelancing websites such as Freelancer and Upwork, or you can go at it alone. For those who have a strong set of skills and solid work experiences, you're likely better off looking for work from such websites.
Many freelancers find work through cold calling clients, sending email pitches, or simply through word of mouth.  
Managing Relationships with Clients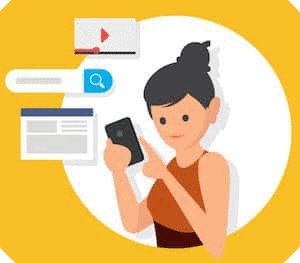 Depending on how many clients you have, it can prove challenging to manage all your relationships. To ensure that you're always on good terms, it's important to set expectations upfront.
For example, if you're providing creative services, you and the client need to agree upon how many revisions are included in the pay. To ensure your client relationships are strong, you must have excellent communication skills.
Be open and honest with your clients about your capabilities, time, and personal expectations for any given project.
And, of course, when you commit to a deadline, you must stick to that deadline—unless unforeseen circumstances or an emergency arises.  
Getting Paid
After completing any project, you need to get paid. The mode of payment is up to you and the client, but it—and how much—needs to be decided upon before you start the project. There are many ways to go about this. Some freelancers use PayPal, or they're paid directly through a freelancing platform.
Alternatively, some freelancers may create custom invoices and ask to be paid through direct deposit.
In the end, the way you get paid depends highly upon the client's preference. It also may depend upon where your client is from, as bank-to-bank transfers can be costly when the two banks are not from the same country.
Managing Finances
As a freelancer, you're required to pay taxes, and depending on your country of residence, it may prove challenging to do so. Freelancers don't have the benefit of an employer automatically deducting taxes from their salary. Rather, you must fill out several forms, estimate yearly earnings, and pay taxes quarterly (if you're from the United States).
To help manage your finances, you can pay for accounting software or seek professional help. If you choose to go at it alone, be sure to set aside time each quarter to get all your finances in order.
Growing Your Freelance Career
Lastly, when it comes to freelancing, you should always be looking to expand your horizons. You can look for new clients, take online classes, and obtain certifications. The more experience, skills, knowledge, and certifications you have, the easier it will be to find clients. Additionally, the longer you've been in the business, the more you'll be able to make.
How to Start Freelancing

---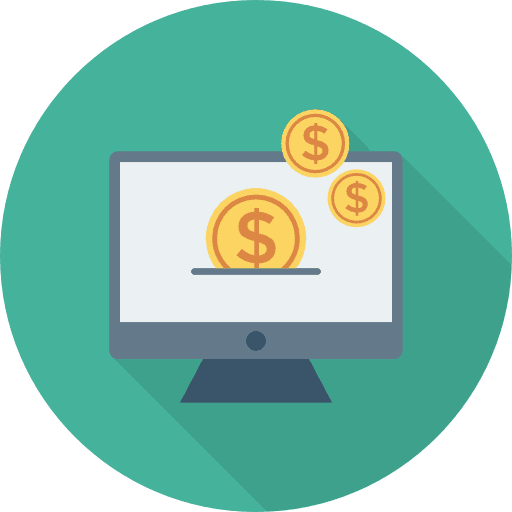 Now that you already know the basics of freelancing, you just have to put it all into action. However, before you can begin, you need to choose your field. If you're a seasoned professional, more than likely, you can continue working in the same industry.
On the other hand, if you're new to the professional world, you need to figure out where your interests and skills combine.
Once you've established the type of work you'll begin doing, make your portfolio. If you don't have prior experience, you can fill your portfolio with sample projects, concept projects, and similar items.
Additionally, you can put testimonials from people you've worked with within the past, even if the work is unrelated.  
When your portfolio is created and ready to go, all you need to do is start looking for jobs!
As a side note, if you already have a job, it might be wise to continue working as you begin your independent work career. That way, you can have a steady income as you begin to get your feet wet in freelancing.
After you land your first client, the process gets easier. When you complete the project, you can inquire about further work with the same client. You may also ask the client to provide feedback, so you can add a client testimonial to your portfolio.  
Throughout your beginner stage as a freelancer, it's important to collect as many good reviews as possible. Sometimes that means taking some jobs for less money than you'd like to earn. As long as you aren't being taken advantage of, doing a few jobs to get testimonials is beneficial.  
Once you've completed a couple of projects, you'll feel the momentum gain. Each project will be easier to get, and in no time, you'll become an established freelancer.
Common Fields for Freelancers
---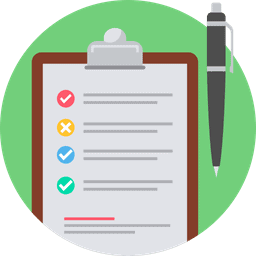 The world is full of opportunities for people who have skills. You can become a freelancer as a tax professional, a poet, a yoga instructor, or a counselor. If you have a marketable trait, you can freelance.
However, there are some industries and types of work that are more common in the freelance world. The following are fields that will always have job opportunities for freelancers.
Writing and Editing
The category of writing and editing is extensive thanks to the niches involved and the amount of ever-present work. Some of the subfields within writing include blog writing, technical writing, academic writing, grant writing, copywriting, ghostwriting, email writing, scriptwriting, social media writing, whitepaper writing, and much more.
The same goes for editing. You could be an editor that focuses on novels, grants, academic papers, business plans, or many other topics. As you can see, writing is broad. Thus, if you have experience writing, this may be a good option for you to dip your toes in. You can start out helping businesses write blogs, or you can help people craft their resumes.
Programming and Development
Another highly general field is programming and development. There will always be a need for people with programming skills and experience. As a developer, you can find businesses that solicit help for short-term projects or startups that want a freelancer to help build an app.
Within the field of software, you could be a JavaScript developer, python engineer, or a developer who uses website builders. The options are endless and likely, the jobs are too.
Graphic Design
Just as the world will always need development skills, graphic design skills will always be in demand as well. With the ever-growing importance of innovation, businesses are popping up left and right.
These businesses naturally need logos. Established businesses will also always need graphic design talent to keep their marketing materials, websites, apps, and technological products up to date.
Administrative Support
Although administrative support sounds less lucrative, many people and businesses are willing to pay good money for quality talent. What's more, there are always jobs available for people who can play a general support role.
These freelancers may help businesses respond to customers' online inquiries, manage emails, answer phone calls, set up meetings, distribute payments, and much more.  
Project Management
To pick back up on the innovation trend, experienced project managers can always find their talent sought after. Small businesses and startups that can't hire a full-time project manager like to hire freelancers for their expertise.
If you're been a project manager in the past, you'll find great success in the freelance industry.
Tips for Successful Freelancing

---
Be Picky About the Projects You Take

You should always scrutinize the projects that come your way as many factors determine how a project turns out. You want to ensure the client has a good track record of paying freelancers.
You should be sure the job expectations fits your set of skills and that it pays what you feel you deserve.
While we mentioned earlier that it may be advantageous to take a couple of jobs solely to build a reputation, you should still be picky about all the jobs you take.
Spend Time Determining the Correct Price for Your Services
As a freelancer, it's important to price your time wisely. You need to factor in all your skills and your experience. To understand the market, speak to other freelancers you know or search freelancing websites to see what others charge. From there, you need to price yourself accordingly.
If you price yourself too low, you may lose credibility. On the other hand, if you price yourself too high, it may be difficult to attract and convince clients.
Use Contracts
Freelancing is not without its downfalls. One of which may be a client who doesn't pay or takes too long to pay. Before beginning work, you and the client should agree on and sign a contract that stipulates the work, payment, and timelines.
Always Follow up With Your Clients
After any completed project, follow up with your client! You can leave a good impression by ensuring they're satisfied with your work, and you can get feedback. Additionally, you may be able to land another project with the client.  
Be Persistent
At the end of the day, freelancing is not an easy business. You have to market yourself, manage client relationships, and complete work individually. In the early stages of freelancing, it'll be an uphill battle, but you must stay persistent. Don't let the difficulty get you down because when you establish yourself, it'll all be worth it!  
Final Thoughts
---
Becoming a freelancer is a rewarding career move. You have the ultimate flexibility in terms of hours, work location, and the amount of work you do.
The process of becoming a freelancer does have its challenges, but the challenges are all a part of the experience. If you're thinking of becoming a freelancer, get started by putting your work together and putting it on a website, here are our recommendations for the best cheap hosts you can find!
You Might Also Like: