Mission
The goal of this website is simple – to help Canadians build online businesses and blogs. We started a few years ago in the web design space and quickly realised there wasn't enough high quality information to help people get started.
We started Hosting Canada as an educational resource for people looking to bootstrap their first website or upgrade their hosting.
We Operate on Three Simple Principles:
Objective Information – There are a lot of people out there promoting services or companies that they have never even used let alone tested.
Research – We strive to publish the best public information about web hosting. We have

live tests and uptime tracking 24/7

which all our readers are free to check out.
How We Support This Site
We earn a commission every time someone reads one of our articles and signs up with our recommended partners. You can see who we work with here. We use the proceeds to pay for the maintenance of this site, uptime monitoring as well as guides we publish about two times per month.
Design/Hosting Services (Crypto Accepted)
We offer web hosting and design work for small businesses throughout Canada. We can help you install, build and maintain a number of different platforms. We only work with a select group of customers focusing mostly on long term stable hosting solutions. All of our services utilize premium dedicated servers.
If you're interested contact us via the form below. We also accept payment in Bitcoin, Ethereum, Litecoin and Monero. 
We Stay 100% Compliant With Google's Webmaster Guidelines
We review our content monthly to ensure we are 100% compliant with Google's Webmaster Guidelines. Our content and research is 100% original and all the data points are cited. All readers are informed which pages have affiliate links and how we monetize the site. If you'd like further information please contact us.
---
The History of Web Hosting Industy + Why We Started This Site (the short version)
---
Gary here. I'm the owner of this outfit.
Most of the Big Name web hosts you see in advertisements today got their start registering domains in the early 1990s at thirty bucks a pop, just as the internet was becoming known to the masses. The smart ones soon realized that people rarely change their registrar and present customers were ripe to upsell into a long-term web hosting package.
Nothing evil about that. It's the way the world works.
The problem was – and still is in large part – that too many of them decided to save money by using outdated software and hardware, offering truly awful customer support, and generally participating in a race to the bottom.
After years of dealing with far too many of these jokers in my web design company, I decided to only accept new clients who agreed to go with one of the handful of host companies I personally recommended and knew to be legitimate.
Eventually, I decided to expand my recommendations from personal discussions with potential clients and put them on this website for anyone to read and hopefully benefit from.
More about Hosting Canada and Gary Stevens… moi!

Most of Hosting Canada's content is written and edited by myself but we do rely on a great group of volunteers to help us share their data and research some of our guides.
I've been working on this site for the last few years. I originally started off in the web design space and decided to start publishing reviews and more in-depth content about ecommerce, blogging and hosting. Building this site has been an amazing learning experience and it's been a great part time side project. ❤️
Although I'm not active on any platform, if you'd like to connect with me:
You can also reach me at gary (at) hostingcanada.org.
Andreas Gerhke – htaccesstools.com Original Creator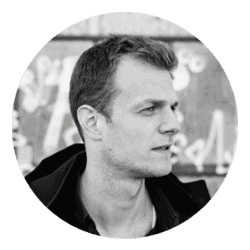 Andreas Gerhke is a software architect and developer with a passion for the web and for writing maintainable code. He is the original creator of htaccesstools.com and the person responsible for all the helpful guides which are now located here on Hosting Canada.
In January 2020, htaccesstools.com merged with Hosting Canada. The decision was made after both website owners, Gary and Andreas, decided this would be the best approach going forward.
You can connect with him at StackOverflow, Linkedin, or Twitter.
Armelle Cassanas – Docteur en Linguistique ET Analyste en Linguistique DU Marketing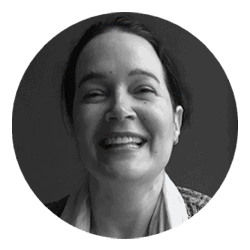 Armelle has been working for 10 years in market research, collecting and analyzing data, and creating communication tools. She developed the methods of Linguistique du Marketing, based on her PhD in perception and commercial names. Digital strategy quickly became central in her work. She got passionate -as an observer, a user and then a commentator- for all digital and web tools, which she regularly presents to us here.
You can connect with Armelle on Twitter, Facebook or LinkedIn.
Jay Eckert – Graphic Designer, Founder of Parachute Design Group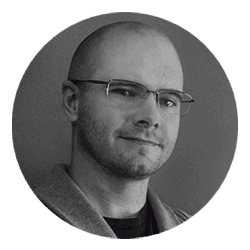 Since 2003 Jay Eckert has been a thought leader in the Toronto web design industry and serves as the founder and creative director of Parachute Design Group Inc.
Receiving his RGD (Registered Graphic Designer) designation in 2007, Jay has continued to mentor designers of various modalities while working with businesses across North America to revitalize their brand and digital marketing assets.
That's us in a slightly longer version than intended. The bottom line is we're passionate about web hosting. If you have any questions on the topic, please let us know via the contact form. Thanks!