---
Guest Posting and Contribution
---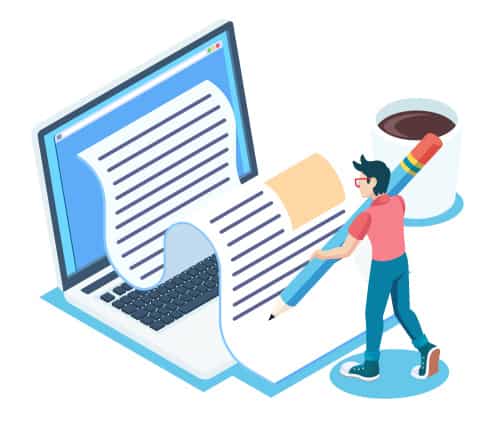 Here at Hosting Canada, we are always looking for expert content that contributes to aiding our readers. We would love to hear from you if you have any ideas or written pieces that advance our cause.
Hosting Canada
Hosting Canada is Canada's largest and best resource of online business and website setup tools. Over 400,000 Canadians read our reviews for advice and help. We love to write about the various topics that will help our readers but we could always use some help.
Our Mission
The goal of this website is simple – to help Canadians build online businesses and blogs. Our passion is to help Canadians find solutions to the hosting and other business-related issues.
We started Hosting Canada as an educational resource for people looking to bootstrap their first website or upgrade their hosting.
Requirements
We welcome experience guest writers to submit topics and pieces that are relevant to Hosting Canada readers.
The content submitted should attract people who want to learn more about hosting and other related business topics.
Content at Hosting Canada aims to harness all of the important details needed to explain a topic. That means that our pieces are usually long-form — around 2.500+ words.
We aim to offer actionable advice, suggestions, and examples. Any guest post or contribution needs to adhere to the same guidelines.
We do not accept any content that has previously been published elsewhere.
Other requirements for content to be accepted:
Perfect grammar
Relevant writing experience
Experience in relevant fields
You are excited to write about the topics our readers enjoy.
Non promotional
All content shared on Hosting Canada is intended to assist our community of readers.
Writing Examples
The following examples show the type of content and writing style we are looking for. These pieces serve as examples only. They are not reflective of any limiting factors to the type of content we accept.
Attribution
The fun part about all of this is that the article will be attributed to you. This is how we go about doing that:
Your name and picture will be in a byline right at the top of the piece
At the bottom, the content will be marked as a guest post and will link back to your company
Below that, we will feature your name and picture again with a short bio
Our Focus
The type of content we cover is relatively broad but can be put into these categories:
Web hosting
eCommerce
Website builders
Web design
Domains
Digital marketing
Blogging
Not Our Focus
Again, the content we cover is broad but there are categories that we do not focus on:
VPNs
Cybersecurity
Funding news
Trading
Startup News
Video Games
Hardware
Crypto
Horses with horns glued to their heads
Other Guidelines
Please be mindful of the following:
We do not promote products and services that we haven't tested ourselves. If you want to let us try a product then make sure to disclose that information to us. We are happy to test anything out that relates back to our readers.
Do not be overly critical of any company, product, or service. Mentioning that one service is better than another or pointing out a few flaws is fine. Completely tearing apart a company is not.
Original content is the only type of content we publish. We accept popular topics but please make it your own with your own research, ideas, etc. Do not try to pass other's work off as your own – we will know.
Evidence needs to be included to back up any claim.

Citations are 100% required.
Formatting
---
Numbers should be written as 1, 2, 3, 54,678, etc.
Percentages should be written as 34%
Do not use two spaces after punctuation or we will hunt you down and question your sanity
Use an Oxford comma (the only legitimate way English should be written)
Headings need to be capitalized properly. Words that should be capitalized: the first one, the last one, all others aren't the following: an, a, the, etc., for, and, or, but, in, one, at
Images
---
All images should include the source link
Upload at least three images per blog post
If images are screenshots, please host on www.imgur.com
Please do not include stock photos or any images that have a brand or logo on them
Funny images and gifs are encouraged
Citations
---
Please include at least three internal links to Hosting Canada content
Use external links for any claim of evidence or any statistic used
Don't overly self-promote your business
How to Submit
---
Email me – gary@hostingcanada.org introduce yourself and also your topic idea
If it's good you can send me a draft and we can work on publishing that.
Thanks for stopping by guys!